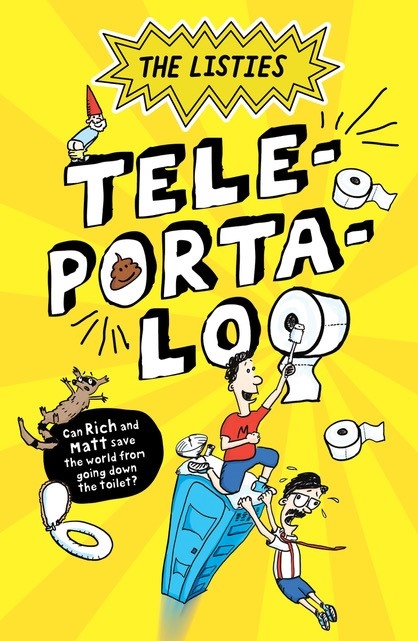 The Listies' Teleportaloo
By Richard Higgins, Matt Kelly aka The Listies
Reviewed by Sarah Custance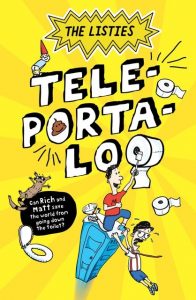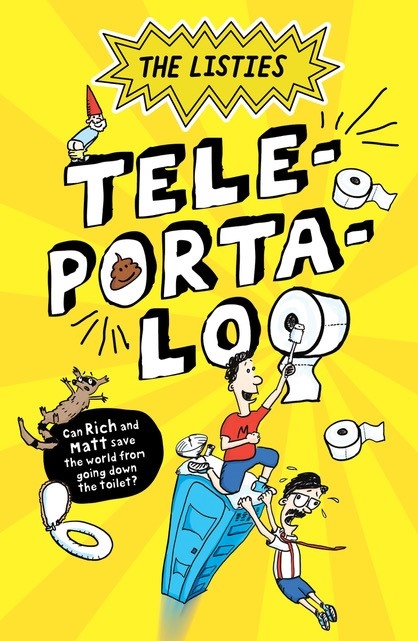 The Listies (also known as Richard Higgins and Matt Kelly) are a comic duo based in Melbourne. They have made comedy shows for both adults and children, recorded three albums, a podcast and two TV shows. Tele-Porta-Loo is their third book for children with the first two being Icky-Pedia and Icky-Foodia.
What started as a simple trip to the loo has led Rich and Matt into another dimension where the fate of their world now rests on their very unreliable shoulders… Nan has always had a brand new outdoor portaloo that no one has ever been allowed to use, turns out it is actually a teleportation device, or tele-porta-loo, that when flushed will take you to another dimension.
When Rich and Matt activate the loo, Nan's nemesis arises demanding all of the things that Nan has stolen from her and now reside in the other dimensions. It is up to Rich and Matt to deal with a literal truckload of food, a river of tears, a town on the brink of destruction and more poop that anyone should ever have to handle, if they are to help calm the Nanasis and save their world from annihilation.
To say that this book uses a lot of toilet humour would be a massive understatement. Every sentence is crude, rude, disgusting, and guaranteed to make your child giggle their hearts out. Like a David Walliams book for younger readers this is one that will keep children happy and adults constantly questioning their children's reading habits.
There is a large amount of black and white illustrations throughout the book helping to keep young readers engaged and making sure that this is a fast, and easy read for younger audiences. If you have a child that doesn't ask questions (like how old is Rich… he has a moustache), likes gross jokes, fart humour and anything to do with poop then this is the book for you and through it all just keep remembering that any book that gets a child reading is a good book.
Puffin 2021