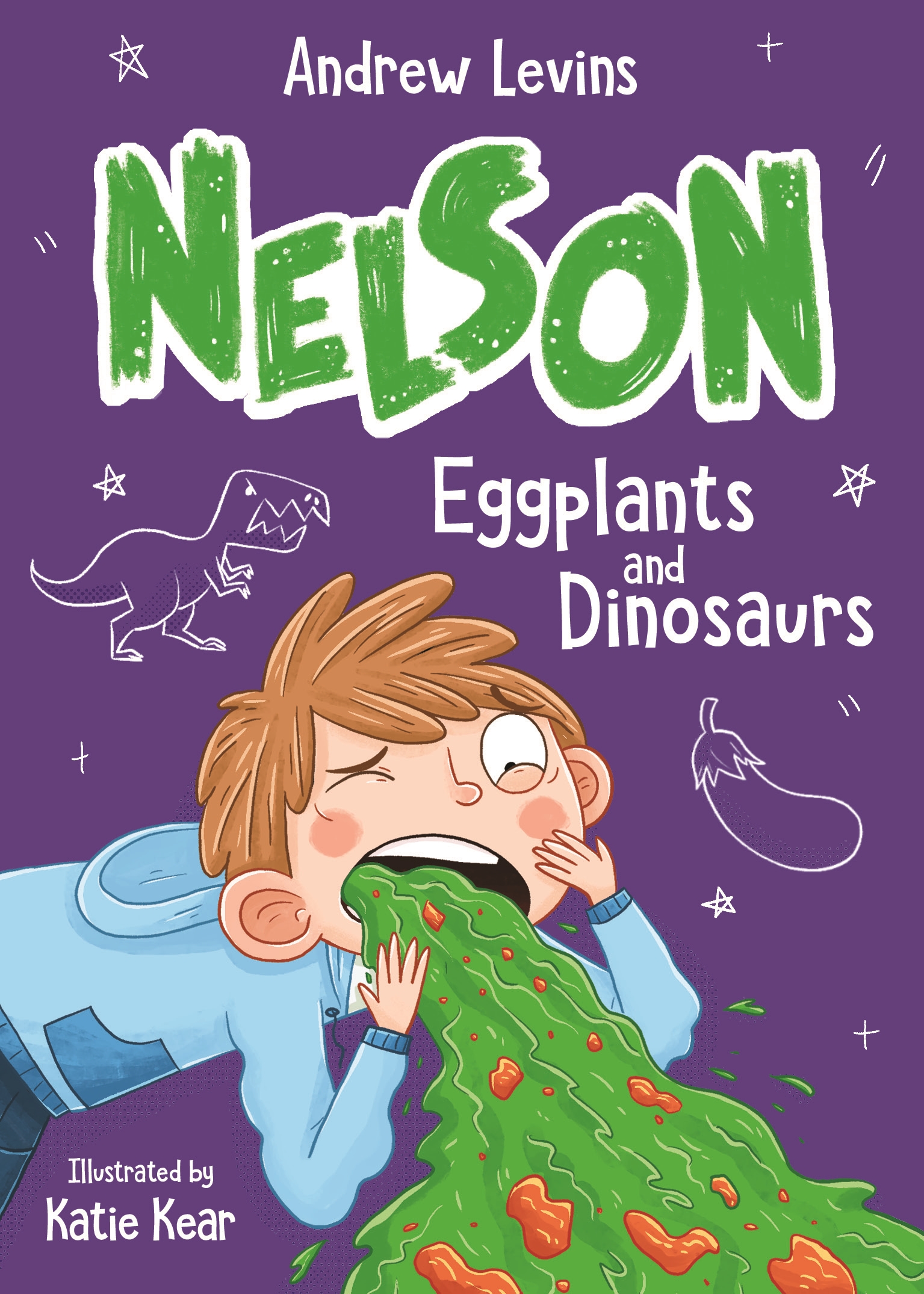 Nelson 3 : Eggplants and Dinosaurs
By Andrew Levins
Illustrated by Katie Kear
Reviewed by Sarah Custance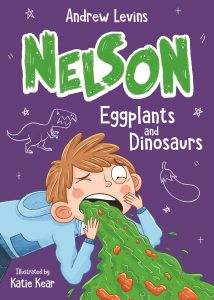 Andrew Levins is an Australian DJ, podcaster, restaurant owner, as well as the author of the Nelson series. Eggplants and Dinosaurs is the third book in the Nelson series following Pumpkins and Aliens and Broccoli and Spies.
Nelson hates vegetables more than anything else so it's a real bummer for him when he realises that eating them gives him specific super-powers. Pumpkins make him 10 times stronger, broccoli turns him invisible, and eggplants turn him into… a massive purple dinosaur? When a mysterious robot lady starts to steal and destroy anything related to dinosaurs it is up to Nelson and his best friend Olive to save the day with vegetable eating and lots of vomit…
In keeping with the first two books in the Nelson series this book is fast, gross, and full of unrealistic but kid-loving action. The illustrations are all done in black, white, and purple tones by illustrator Katie Kear and are equal parts fun and gross to match with the book's pace.
Puffin 2021