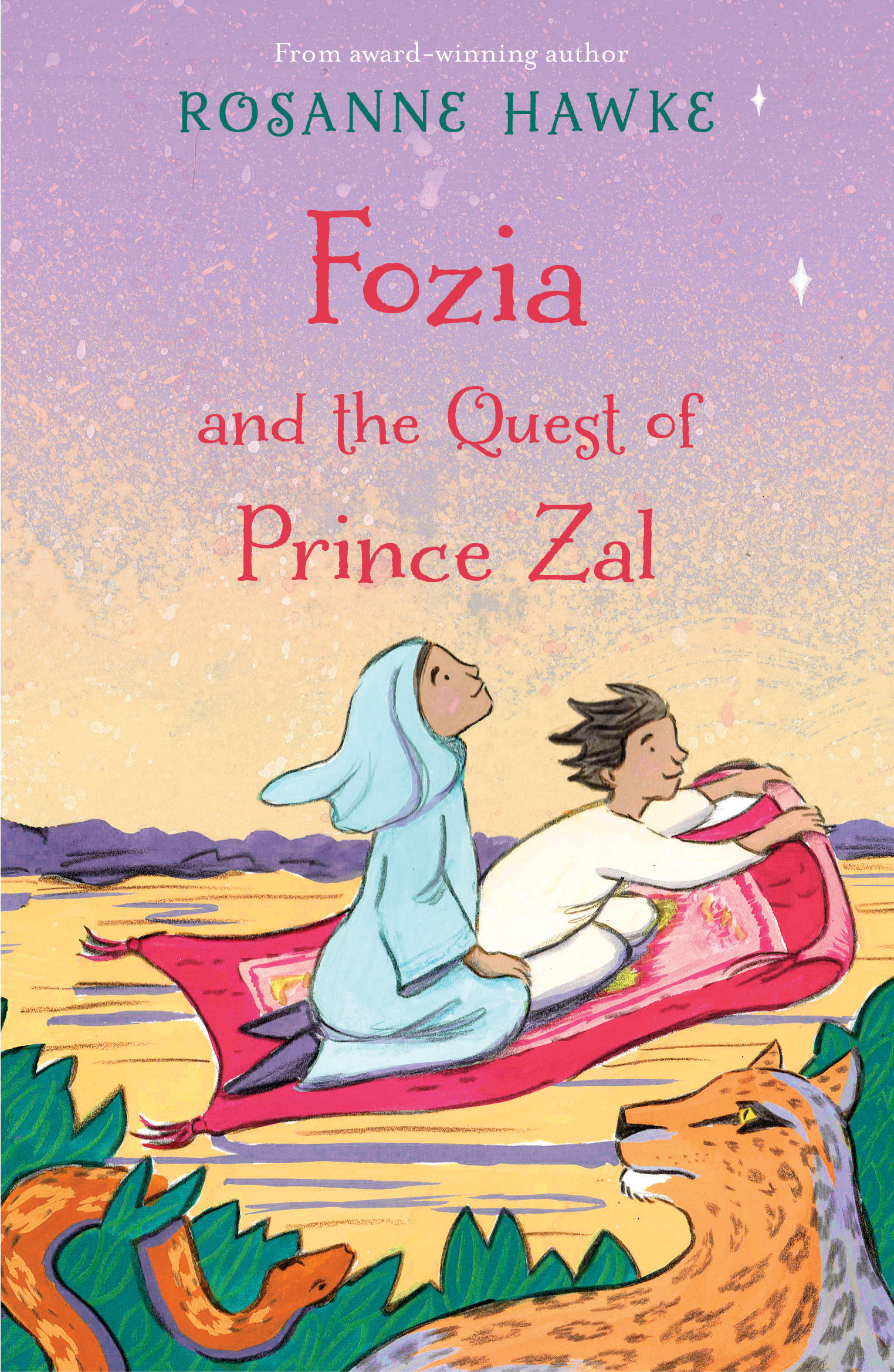 Fozia and the Quest of Prince Zal
By Rosanne Hawke
Reviewed by Dajo Finlayson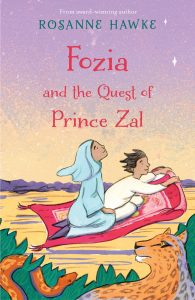 This is the third book in a series by multi award winning Australian author, Rosanne Hawke, which began with Kelsey and the Quest of the Porcelain Doll (2014) and its sequel Jehan and the Quest of the Lost Dog (2017).
This heart-warming novel reveals the stories of children in Pakistan whose lives are turned upside down by the worst flood in living memory. Whole towns and villages are swept away and Fozia loses all she loves, but is taken in by a family who, although loving and inviting, are not her real family.
The author cleverly compares Fozia's two lives creating a story within a story: the one with her family where she would have been working in the brick kiln in the village to cover her father's debts, and the other now, after the disaster, where she is able to finally go to school, live with Jehan's family and become the family's storyteller.
By relating both the stories that she had heard as a child, of a lame Prince Zal looking for his lost younger sister, and her own story of her search for her parents and younger sister lost in the flood, Fozia gains some comfort and ease in the longing for her missing family.
Set in the aftermath of the 2010 floods in Pakistan, this is a wonderfully sensitive tale of community spirit, kindness, and the magic and importance of family.
This novel also recalls people and incidents from the two preceding novels, adding a further layer of interest.
Suitable for independent middle grade readers.
Themes: Pakistan, Floods, Orphans, Refugees, Family, Hope, Love, Resilience, Courage, Disasters and Disaster Aid, Leprosy, Bonded Labour