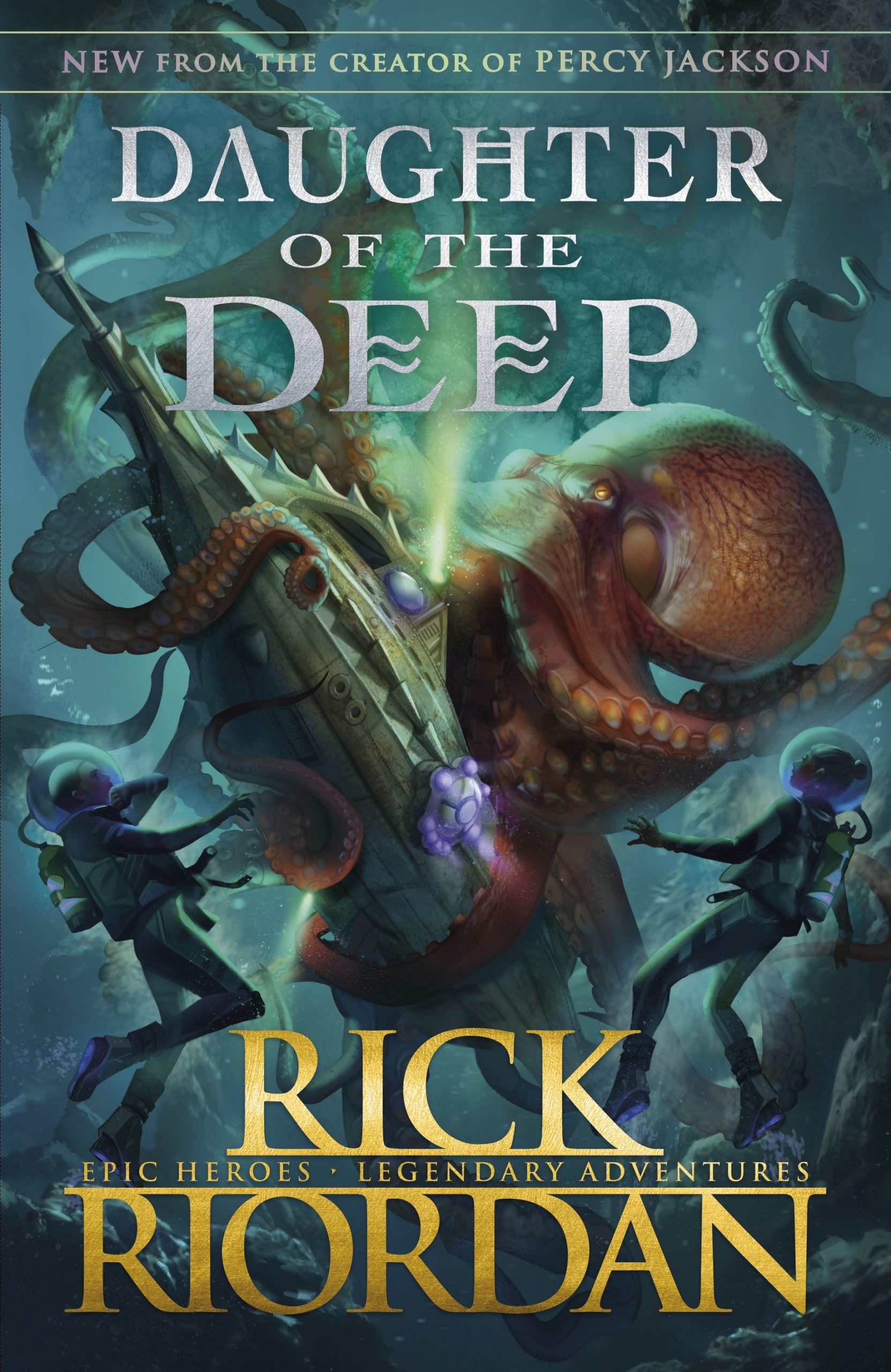 Daughter of the Deep
By Rick Riordan
Reviewed by Sarah Custance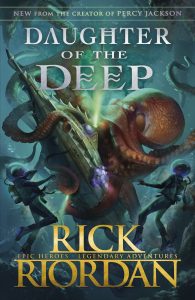 Rick Riordan is the international bestseller of over 30 novels including the much-acclaimed Percy Jackson series. Daughter of the Deep is the first in a new series for Riordan inspired by Jules Verne's unforgettable character, Captain Nemo and his many adventures.
15 year old Ana Dakkar and her family have always attended the prestigious Harding-Pencroft Academy (HP), known for training the world's finest underwater researchers. She has also always known about the school's tension between rival aquatic school Land Institute (LI) but when LI attacks and destroys the whole of HP Academy, Ana and her few remaining classmates soon learn that the two schools have been locked in a 150-year-old war that now rests entirely on her shoulders… not to mention her valuable DNA.
As it turns out Ana is now the only living relative of the not-so-fictional Captain Nemo and the only person able to have full access to many of Captain Nemo's brilliant inventions, including the famous sea vessel, the Nautilus. With the help of Nemo's inventions will the small group of the remaining HP students be able to stop the Land Institute who mysteriously always seem to be one step ahead of them or will Nemo's technologically genius inventions end up in the wrong hands?
Drawing heavily from Jules Verne's classic tales Twenty Thousand Leagues Under the Sea and The Mysterious Island, Riordan has made a wonderfully modern and diverse book that will keep readers guessing what will happen next while at the same time also questioning the use and abuse of power.
This fast-paced action/sci-fi/steam-punk read is packed ride full of diverse, relatable characters and themes of family, friendship, resentment, legacy, and the very thin line between good and evil or right from wrong. Fans of Rick Riordan will not be disappointed in this new series and fans of Jules Verne will find that same spark of wonder and imagination that Verne first ignited is now being respectfully updated for the modern generation.