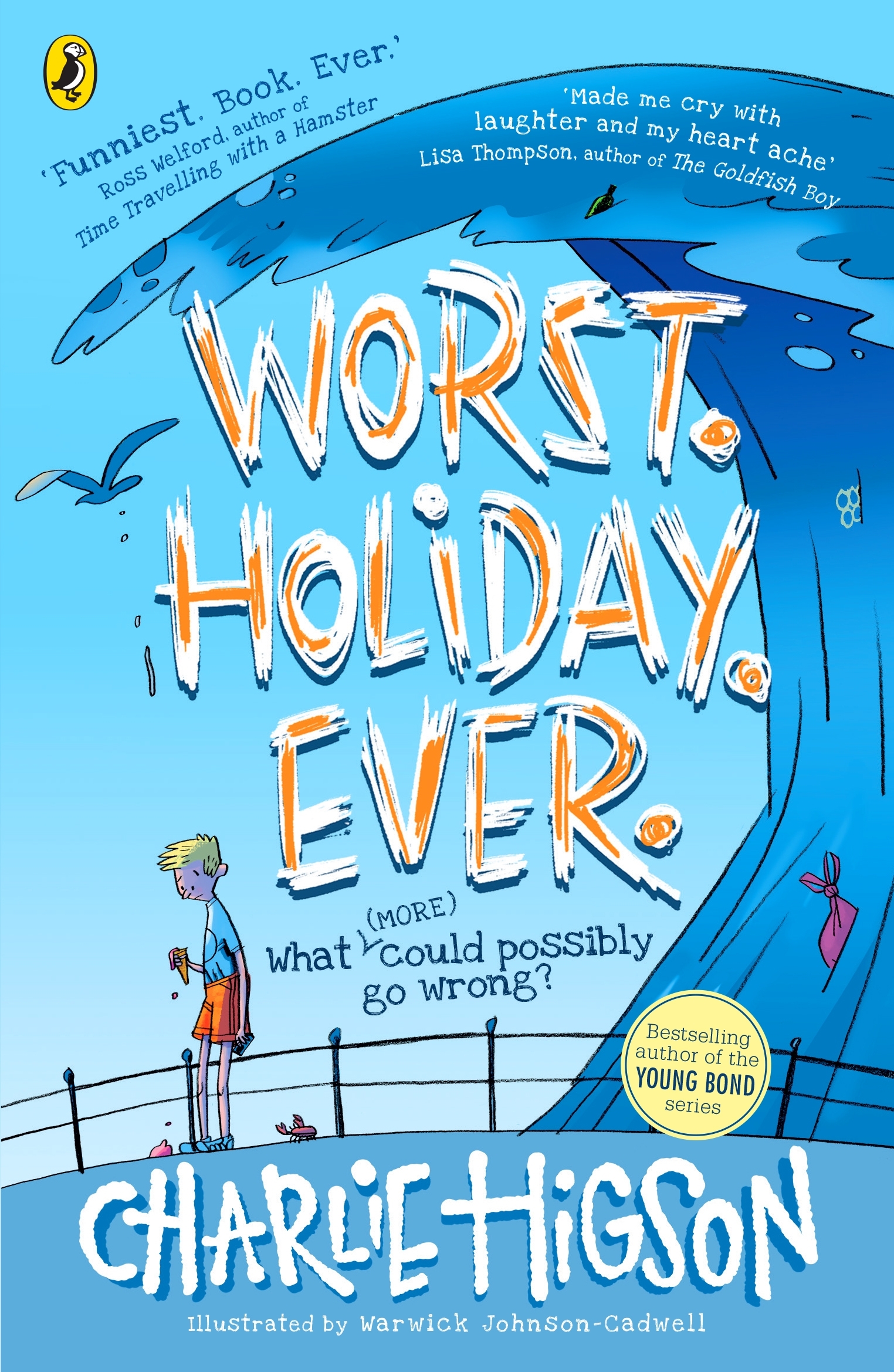 Worst. Holiday. Ever.
By Charlie Higson
Reviewed by Melissa Salisbury
Illustrated by Warwick Johnson-Cadwell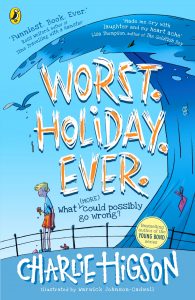 Charlie Higson, author of the Young Bond books and The Enemy series, excels at humorous and heart-warming middle grade in Worst. Holiday. Ever.
Twelve-year-old Stan is a shy, anxious, skinny kid from a working-class family in London. Stan worries about everything, especially strange food, strange places, and strange people. So when he's invited to southern Italy by his fifth best (and much richer) friend Felix, to stay in his family's farmhouse with a bunch of strangers, Stan is terrified. But he goes anyway.
Stan has a duck-it (not bucket) list; his list of experiences he plans on never ever experiencing. He also shares his mum's 'Holiday Emergency List', which includes advice on what to do if attacked by a range of animals (including jellyfish, a giant squid and seagulls) and how to survive a tsunami. Of course, Stan has his own holiday emergency list as well,  which includes more relatable concerns, such as what to do if he's offered weird food, and what to do if his trunks come off after diving into the pool.
And then there's his father's admission to hospital for an unfolding drama to do with his heart, which his mother relates to him via daily phone calls, in between reminding him to be polite and to cover himself with sunscreen.
Told in first person, we get a funny and heart-breakingly sincere almost-teen's perspective on the world. Stan thinks life will be easier when he's an adult because he won't be so anxious, and he'll have nothing to worry about. Higson ever-so-cleverly reveals the real deal via Stan's experiences and his quiet observations of other characters in the book – everybody has issues, no matter whether child or adult, rich or poor.
The sunny Italian setting adds an element of escape to the book that creates wonderful experiences, but also helps create scenarios that see Stan's worst fears realised.
Likened to The Secret Diary of Adrian Mole Aged 13 ¾, this is a book that can be read by young and old. Humorously and painfully insightful, both children and parents may see themselves in this book—for better or worse! And any child who is shy or anxious, or both, will be able to relate to Stan and feel comforted they aren't the only one.
Highly recommended holiday reading for everyone.