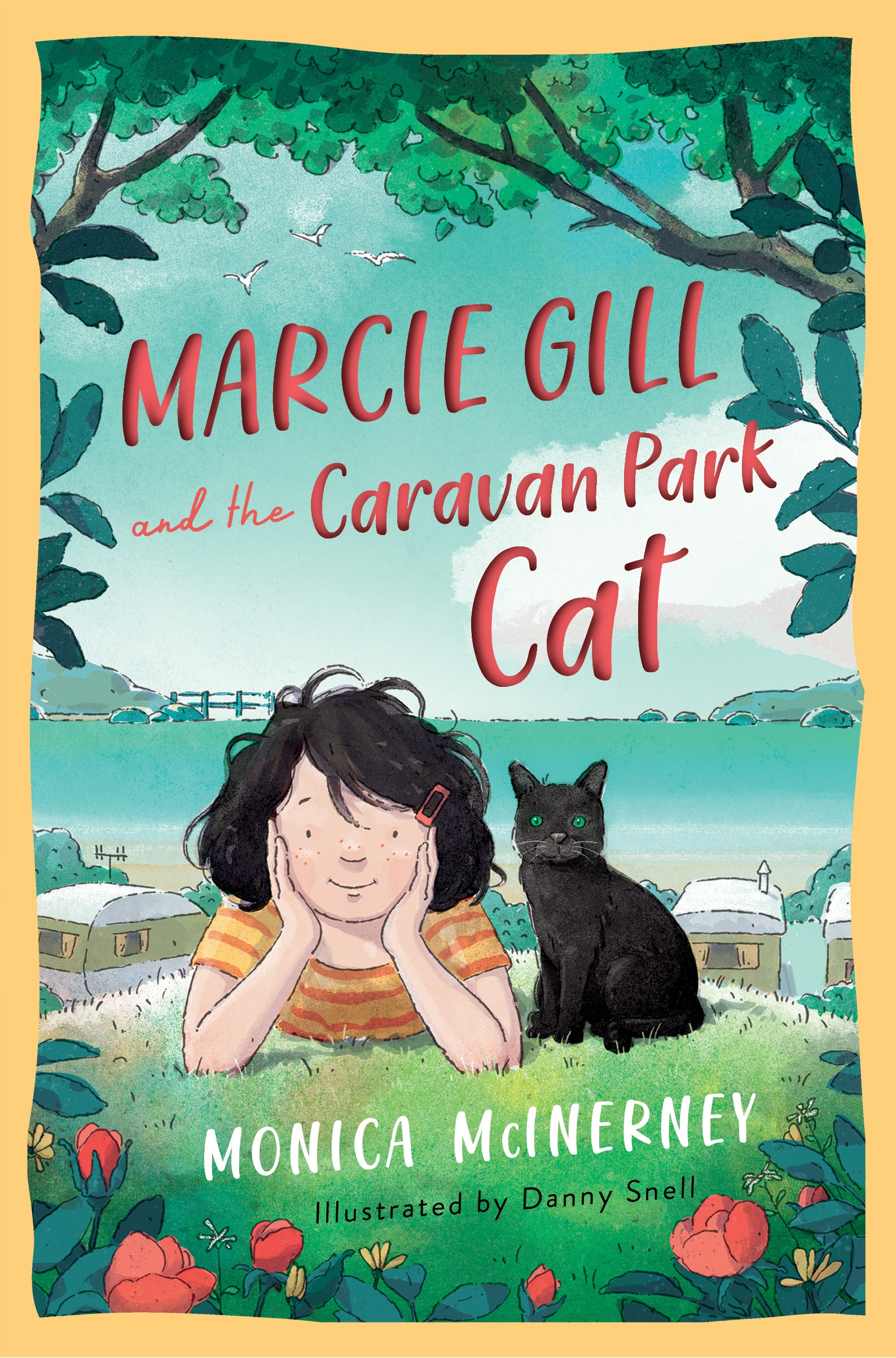 Marcie Gill and the Caravan Park Cat
By Monica McInerney
Illustrated by Danny Snell
Reviewed by Sarah Custance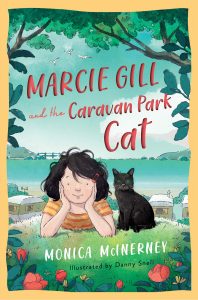 Australian author Monica McInerney is the internationally bestselling novelist of many novels and short story collections for adults. Marcie Gill and the Caravan Park Cat is her first delve into children's books.
10-year-old Marcie loves her life in the sleepy seaside town of Snorkel Bay where her parents run a small caravan park. But when Gran takes a fall and ends up in hospital with a broken hip for weeks on end and then dad moves out of their family home and into one of the caravans, Marcie starts to feel like her world is tipping upside-down. With her parents barely able to stay civil to one another and talks of having to sell the caravan park come up, Marcie knows that she must save both her family and their park, but how?
When Gran gives Marcie a special wishing stone things slowly begin to change, and with help from unlikely places, mainly George, the talking cat, maybe saving the park and reuniting her parents isn't such a stretch.
Sun, sand, flowers, sleepy towns, magic stones, talking cats, what's not to love about this book? When you have a determined lead character and a helpful talking cat anything is possible.
This book deals with a lot of different family issues that are incredibly relatable to almost any reader: parental tension with the possibility of separation, sibling rivalry, a hospitalised family member, money struggles, you name it and it's probably covered. However none of these issues drag the book down into despair, it remains fun, engaging, and real throughout.
There are a few beautiful and sweet black, white, and aqua illustrations by Danny Snell throughout the book that help bring everything together and give the characters even more life. This would be a wonderful bedtime read aloud book or just a fun summer read for middle-grade audiences.