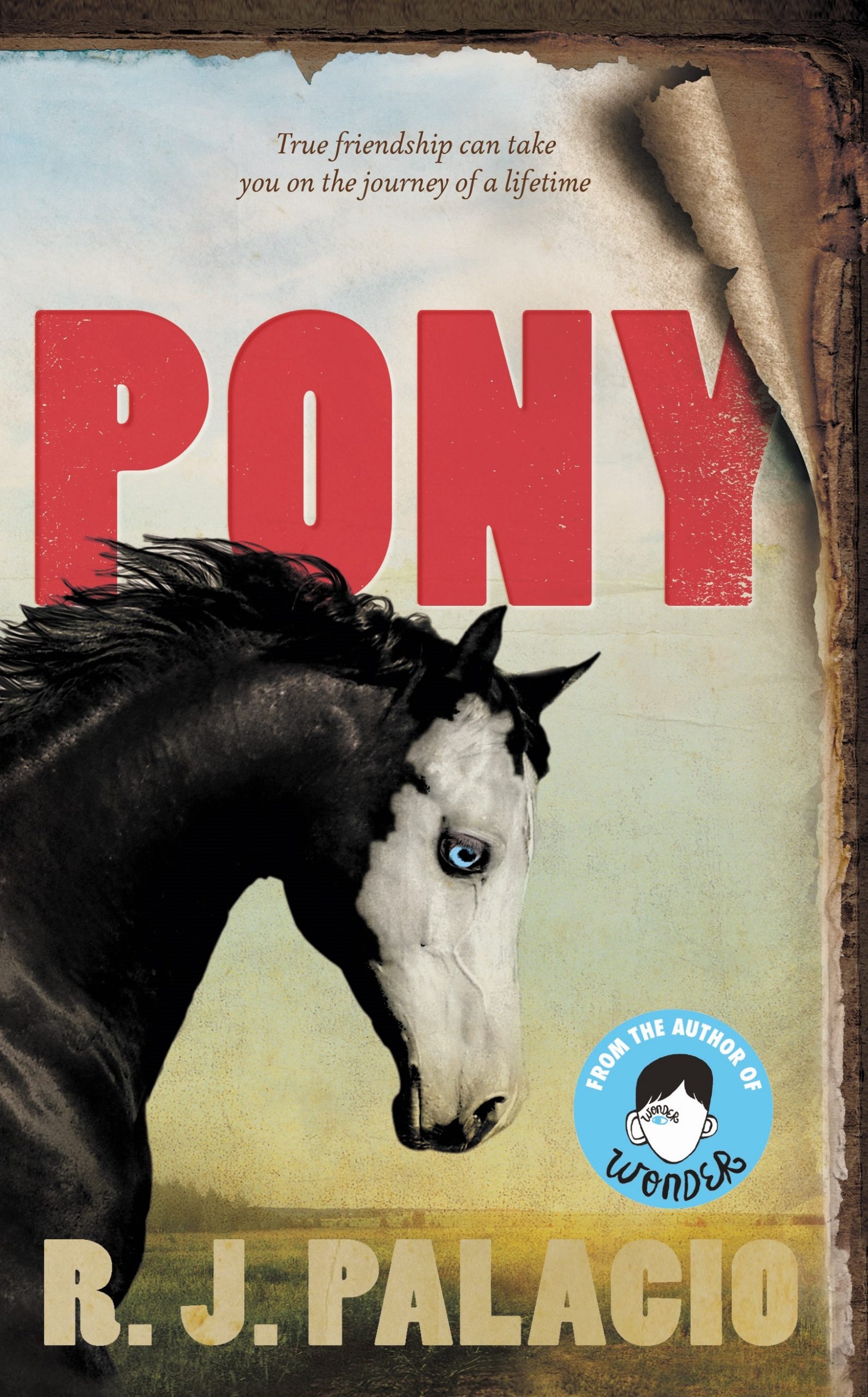 Pony
by R.J. Palacio
Reviewed by Margaret McKay-Lowndes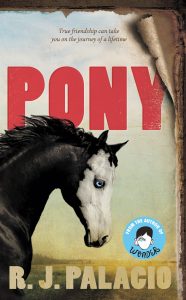 Looking at the attractive cover of this book, one could be forgiven for thinking that Pony, by R.J. Palacio, is a book about a boy and his pony. However, Pony is so much more. The author of the best-selling and much loved Wonder has delivered a ripping yarn set in 1860 in small town rural America. 
By no means a mere 'horsey' book, the story begins by explaining that the hero, Silas, has been struck by lightning, leaving a tree-like mark on his back, as if the lightning had imprinted a photograph on his body. Has this experience left him with mystical powers? Silas is endowed with the unusual ability to perceive ghosts, one of whom, Mittenwool, is his life-long companion. 
Silas's father is a talented photographer experimenting with new forms of production. HIs skills are needed by crooks who are running a counterfeiting ring and he is kidnapped by armed bandits in the dead of night. Luckily, one of the horses, Pony, returns to Silas's home and together they journey into the woods to rescue his dad. From there, the adventurous tale romps through the ensuing trek over challenging terrain and a shoot out between the Sheriff, his Deputy and the baddies. 
Having had a classical education through his father and his books, Silas is very articulate, with a poetic style of narrative which draws on literary references and is enjoyable to read. Descriptions of the landscape are detailed and precise, creating for the reader a clear picture of the exciting events. His relationship with Mittenwool is endearing and he also comes to rely on the strong and faithful Pony. Snippets of the historical setting are glimpsed through references to early photographic methods, the conflict between pro-slavery factions and abolitionists and the resulting Civil War, the American-Mexican war, and the massacre of First Nations people. However, these historical references never dominate. 
At its heart, Pony is an entertaining tale of an adventure which is suitable for all readers who can cope with scenes of gun-fire, and enjoy a good yarn.