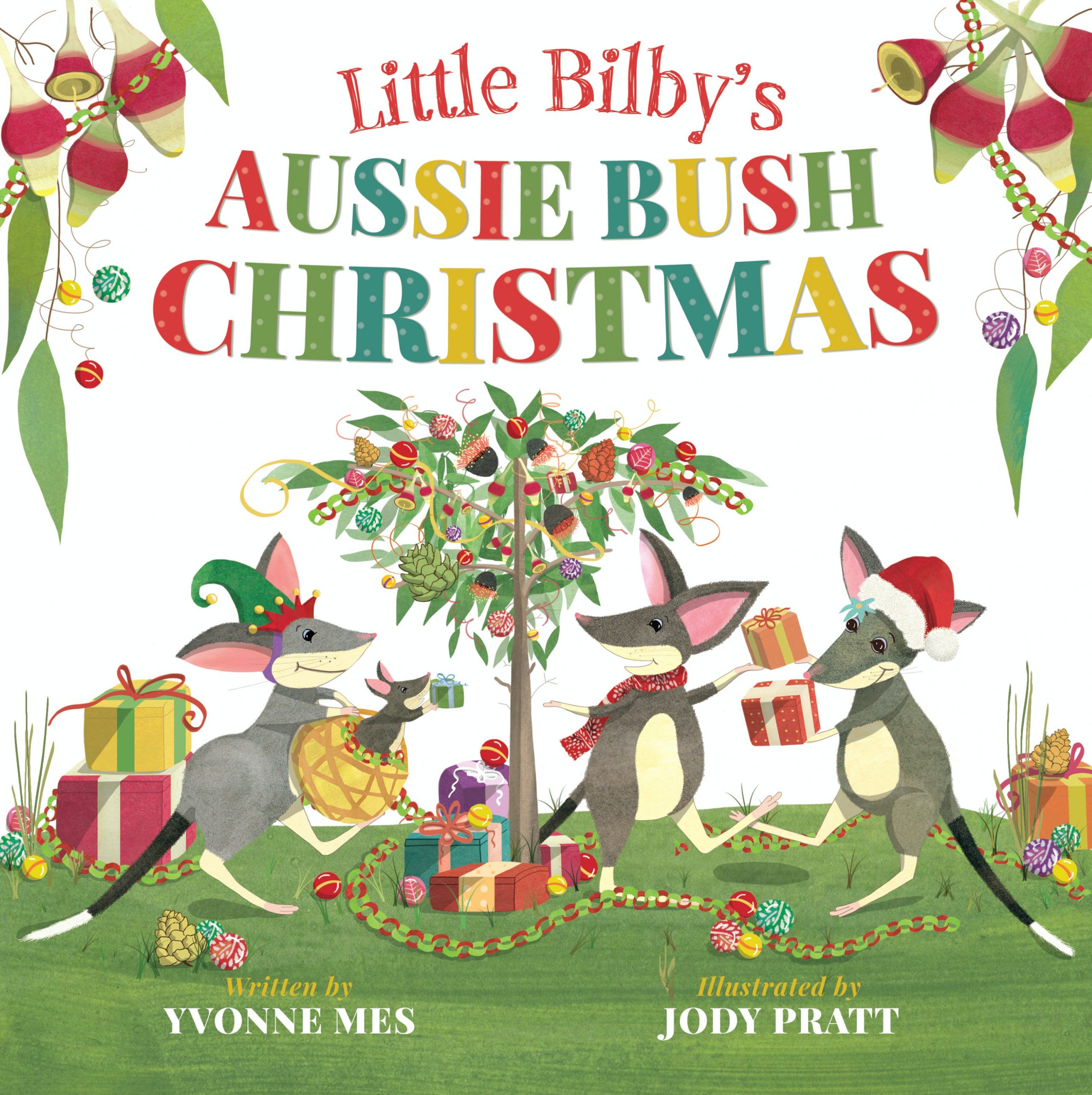 Little Bilby's Aussie Bush Christmas
By Yvonne Mes
Illustrated by Jody Pratt
Reviewed by Mia Macrossan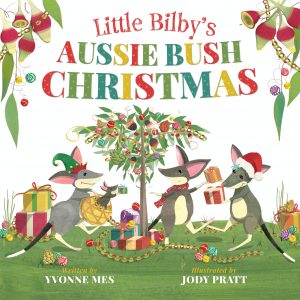 We first met Little Bilby in Little Bilby's Easter Egg Hunt, and now he and his friends are travelling through the bush accepting Christmas gifts from various iconic Australian animals with which to decorate their Christmas tree. It all ends with a big party around the tree, now festooned with all the special gifts from sleepy lizard, silky emu and waddling wombat.
A recurring refrain with one word change each time – jump to flap to dance –   drives the story along:
Through brush and scrub and river sand come jump with us, the Bilby band, as we change the Aussie Bush into a Christmas wonderland.
Repetition emphasises particular phrases and action words which will help young readers extend their vocabulary. The exuberant and cheerful rhyme never skips a beat and is sure to engage and delight young children.
Jody Pratt has excelled herself with gorgeous festive pages filled with colour and joie de vivre. A clever use of gold, red and green throughout adds the Christmas spirit while still retaining a strong 'Aussie Bush' flavour.
A charming addition to your Christmas books collection. An added bonus is the bonus puzzle page and Christmas craft activity.
Lothian Children's Books, 2021