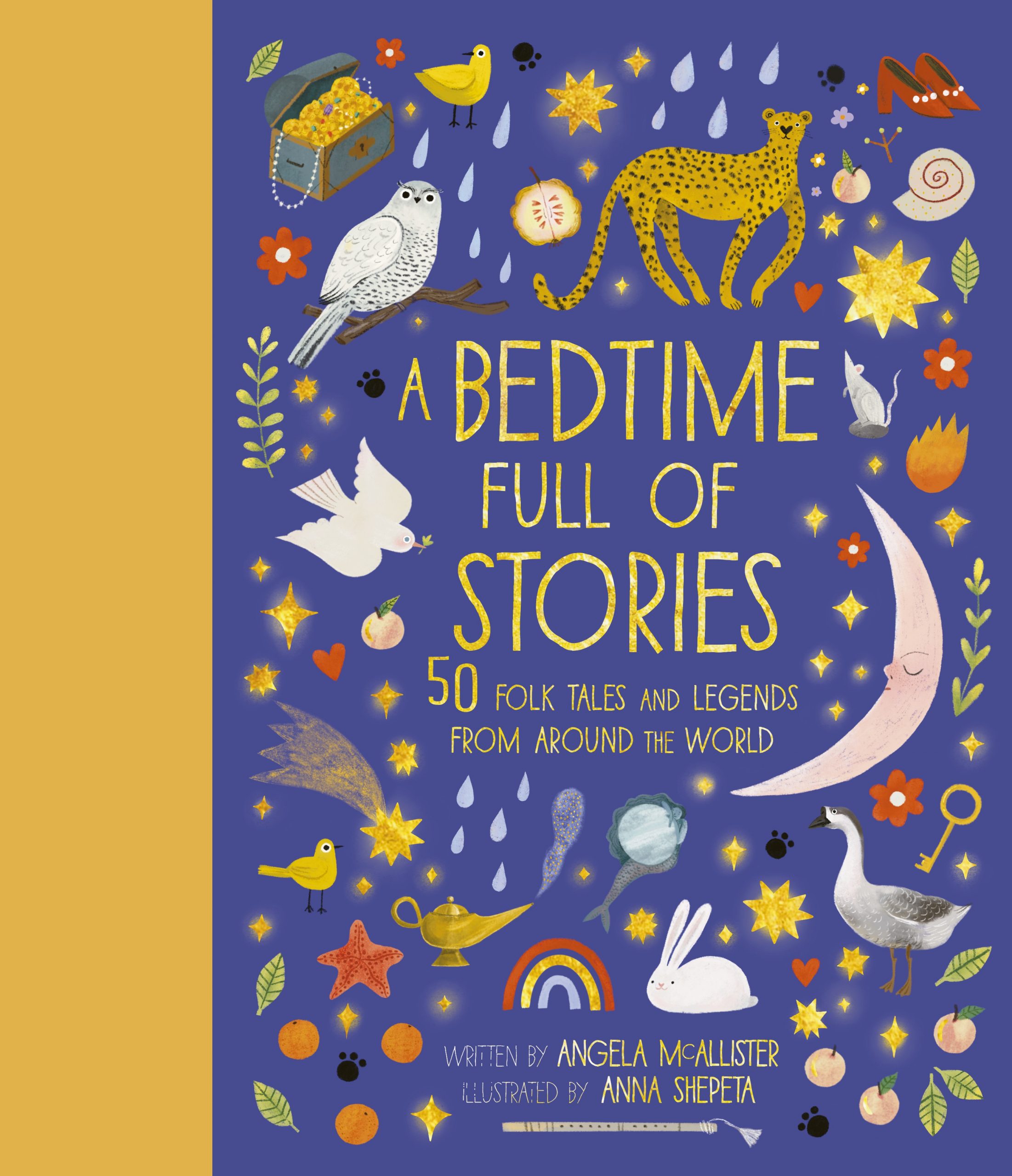 A Bedtime Full of Stories
Collected and retold by Angela McAllister
Illustrated by Anna Shepeta
Reviewed by Mia Macrossan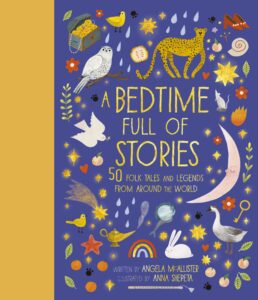 Angela McAllister has written more than 80 books for children, so she knows what appeals. Here she has gathered together an eclectic mix of  short stories that are perfect for reading at bedtime. The stories come from all around the world and feature long time favourites such as The Emperor's New Clothes (Denmark)  and Alladin (Syria), as well as less familiar titles from all parts of the globe including: The Bag of Winds – Greece, How Cheetah Got His Speed – South Africa,  The Moon Maiden – Japan,  The Star Hunt – New Zealand,  The Crow and the Daylight – North America,  and The Three Dreams – Guatemala. Children will recognize stories familiar from their own country which are perhaps not so well known in English.
Each story is perfectly timed to engage and satisfy a child in that  magic time just before you say goodnight. Stories vary in length a little so you can pick depending on how much time or energy you have available. The illustrations are colourful, and plentiful with many full-page adding richness and variety to the collection.
The beauty of this book is that there are 50 stories all in the one package and I am sure it will become a firm favourites with any child who likes a story, in fact, these can be read anytime a story is wanted, there is no need to restrict it to bedtime.
Frances Lincoln Children's Books 2021