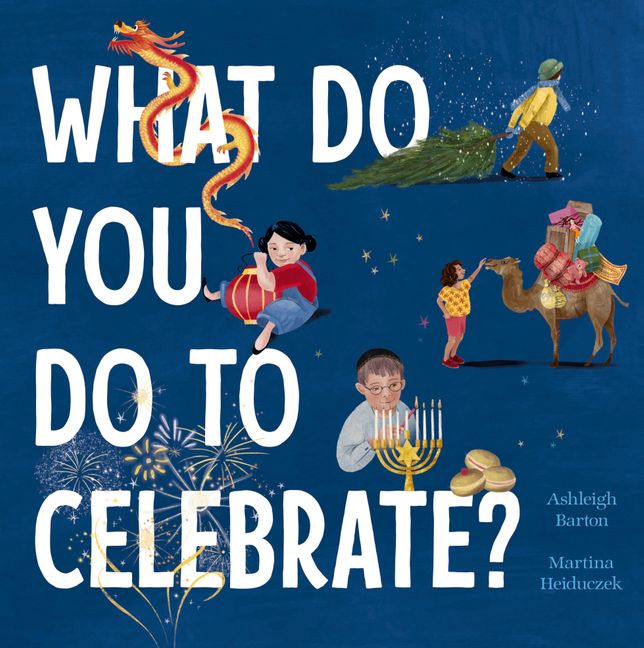 What Do You Do To Celebrate?
Written by Ashleigh Barton
Illustrated by Martina Heiduczek
Reviewed by Zewlan Moor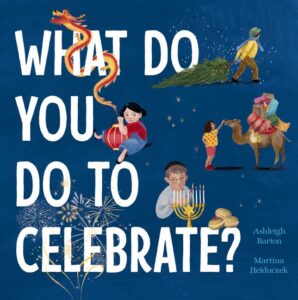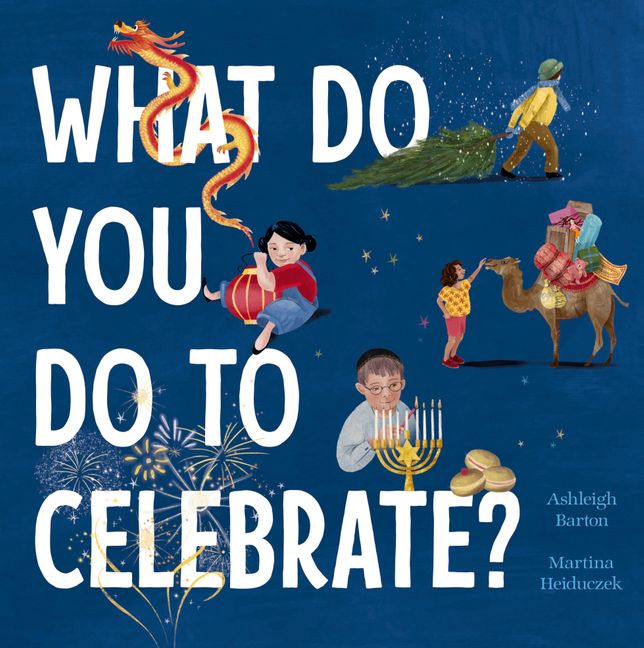 This is the third picture book collaboration between Ashleigh Barton and Martina Heiduczek. The first two, What Do You Call Your Grandpa? and What Do You Call Your Grandma?, were highly successful concept books exploring different ways of saying Grandpa and Grandma around the world.
This book takes the same approach, but with the end-of-year holiday season. Thirteen children from around the world celebrate the season in different ways. Ana skates to mass in Venezuela. Thabo dances in the Cape Town Carnival. Tala visits the parol lanterns in the Philippines. And Mae visits the window displays in Sydney.
Many of the festivities are based around eating, including a Maori hangi for Christmas lunch in New Zealand, and Greek vasilopita:
            On St Basil's Day, George will wake,
            ready to bake the New Year's cake.
            Come take a slice and then let's see
            in whose piece the lucky coin will be.
Most involve Christian traditions, but there are also the Junkanoo festival in the Bahamas, Chinese New Year and Hanukkah.
The illustrations are bright, textured and layered, and nicely complement the text. Back matter lists all the children and some more information about the various traditions they are celebrating, and where they take place.
This is sure to be a popular look at different ways of celebrating the Christmas/Hannukah/New Year period, both religious and secular.