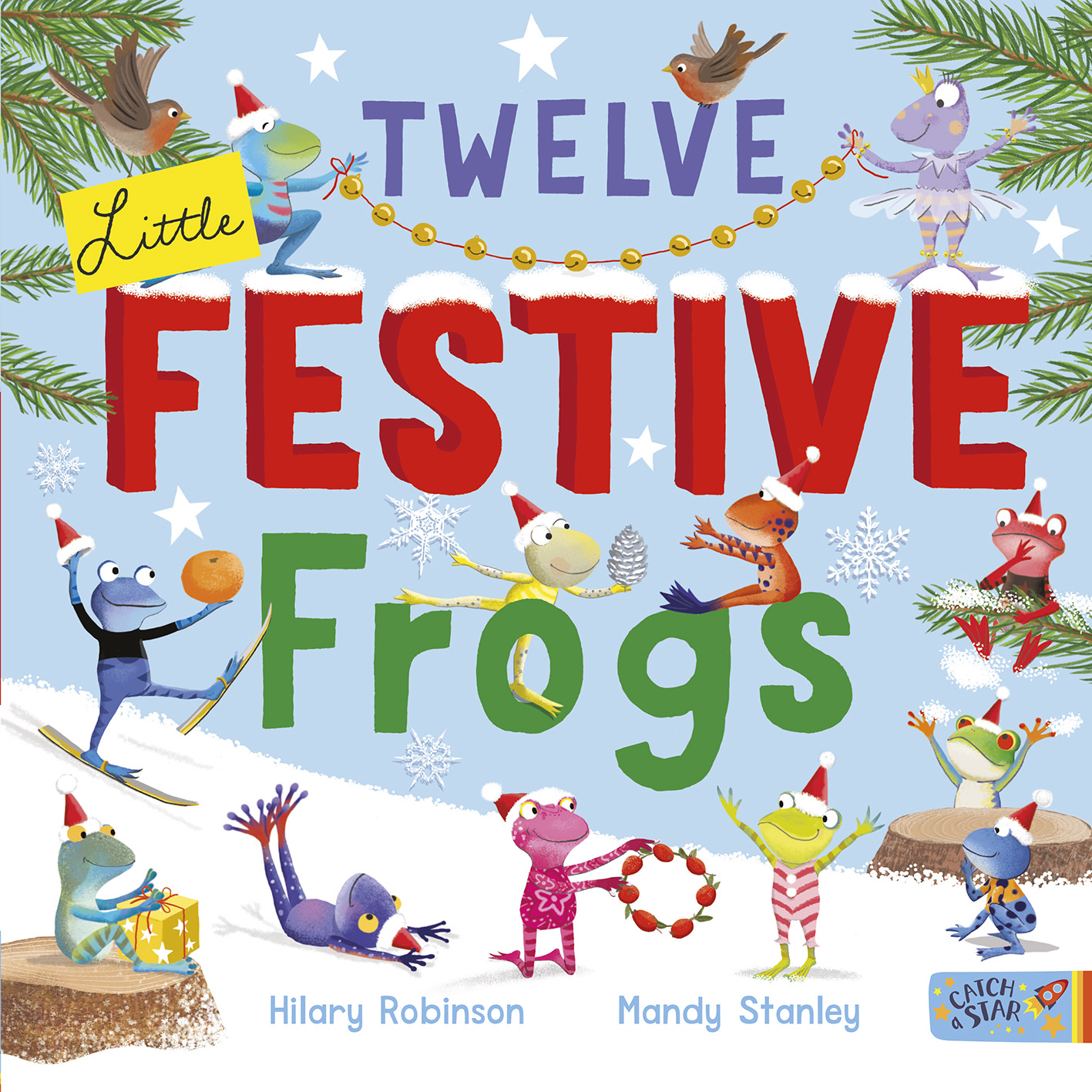 Twelve Little Festive Frogs
By Hilary Robinson & Mandy Stanley
Reviewed by Sandy Driessens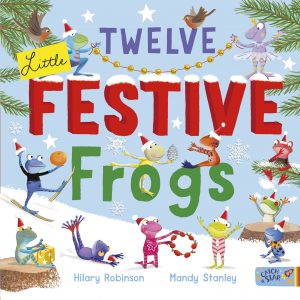 Twelve Little Frogs frolicking in the snow. Based on the classic "Twelve Days of Christmas", with a nod to "Pass the Parcel", these little frogs, the first whose name is One, travel through a snowy wonderland gathering forest friends and wintery treasures to dress their Christmas tree. And what is in the parcel from a pear tree?
Hilary Robinson, a British children's author, broadcaster and radio producer has followed the familiar format and rhythm of this song, replacing "my True Love" with a series of frogs and the more traditional subjects, with plants and animals of the Forest. She also uses alliteration to make the story lyrical, so that the song echoes while you sing about this very British Christmas.
Award-winning illustrator, author and designer, Mandy Stanley, has created brightly-coloured, little frogs, all featured on the title page, to be the stars of this story. Her images are delightful and each stanza has a double-page spread with the font divided cleverly between the snowy ground and blue sky, making it an easy read. I'm not sure how frogs truly feel about the cold, but these ones do dance and prance like they're having festive fun.
A sweet stocking filler, this counting story will appeal to little ones, especially when sung to them.