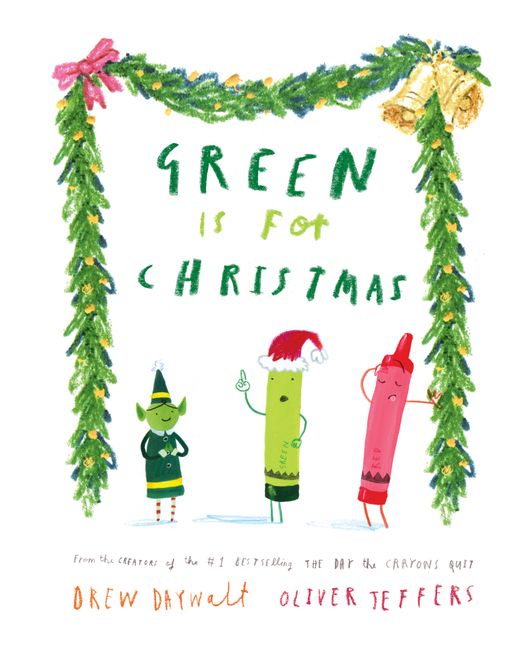 Green is for Christmas
By Drew Daywalt &  Oliver Jeffers
Reviewed by Sandy Driessens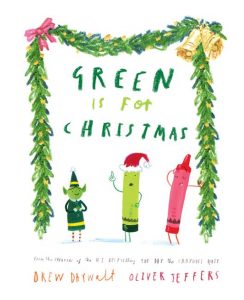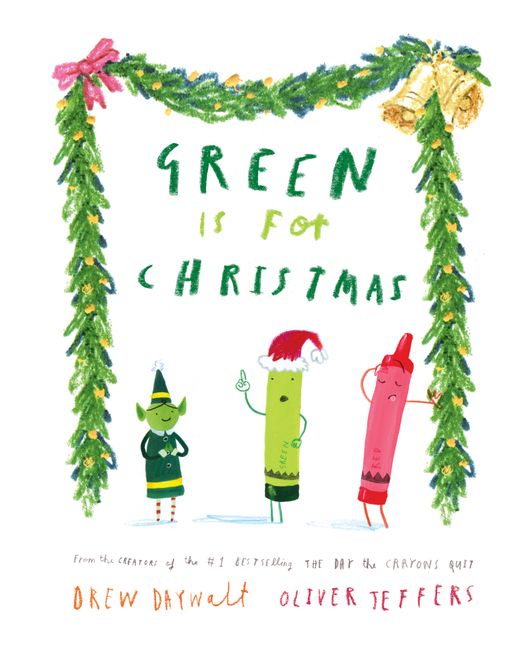 Green Crayon claims that he is THE Christmas colour in the box. The other crayons have to disagree. No candy canes or Santa without Red, no snow without White, no bells or stars without Silver, and no cookies or reindeer without Brown! What about the other unmentioned colours and what's with the elf and the spoon?
American author and filmmaker, Drew Daywalt, has created another funny crayon story. The lead characters are again full of their own self-importance, but it's the witty or sarcastic comments from "non-crayon" characters that make me chuckle.
Of course, Oliver Jeffers has brought his Irish humour again to the illustrations. How do you give life to crayons? Well, he does, with simple shapes and facial expressions. Writing with a crayon is difficult and to make it look child-like is a skill he has mastered.
My eleven year old grandson loved this and read it out loud to me. If your children laughed at "The Day the Crayons Quit" they'll do the same with this one. With the message that we all make Christmas special, this is a 'Festive Season' must-have for kids of all ages.