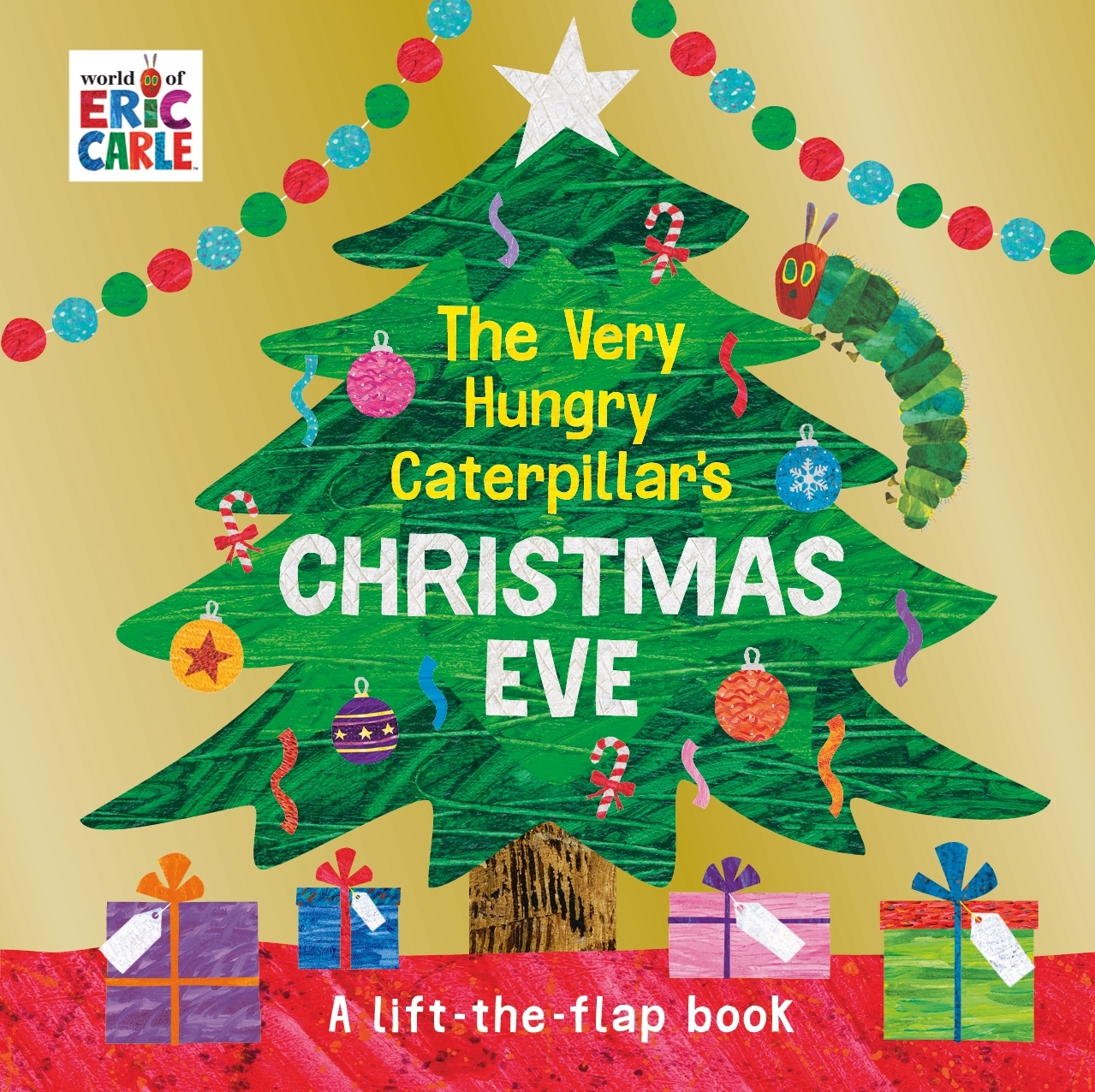 The Very Hungry Caterpillar's Christmas Eve
By Eric Carle
Reviewed by Mia Macrossan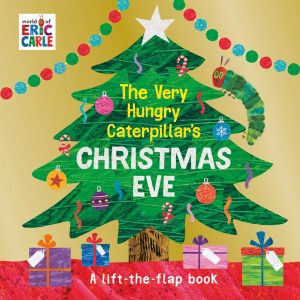 Eric Carle's very hungry caterpillar is a children's classic that's been around for fifty years. Here is The Very Hungry Caterpillar's Christmas Eve, a lift the flap board book that will delight and engage the very young.
It's Christmas eve, and the moon shines bright, who's at home on this silent night? We see a little house with three windows and when we lift the three flaps we meet  a little mouse, a dog and a cat. And as we progress through the house we meet all three again. The very hungry caterpillar is on each page too but we have to look carefully to find him.
This is short and sweet, brightly coloured and decorated with lots of Christmas cheer. It is a perfect book for a toddler aged 2+ at this special time and also all year round.