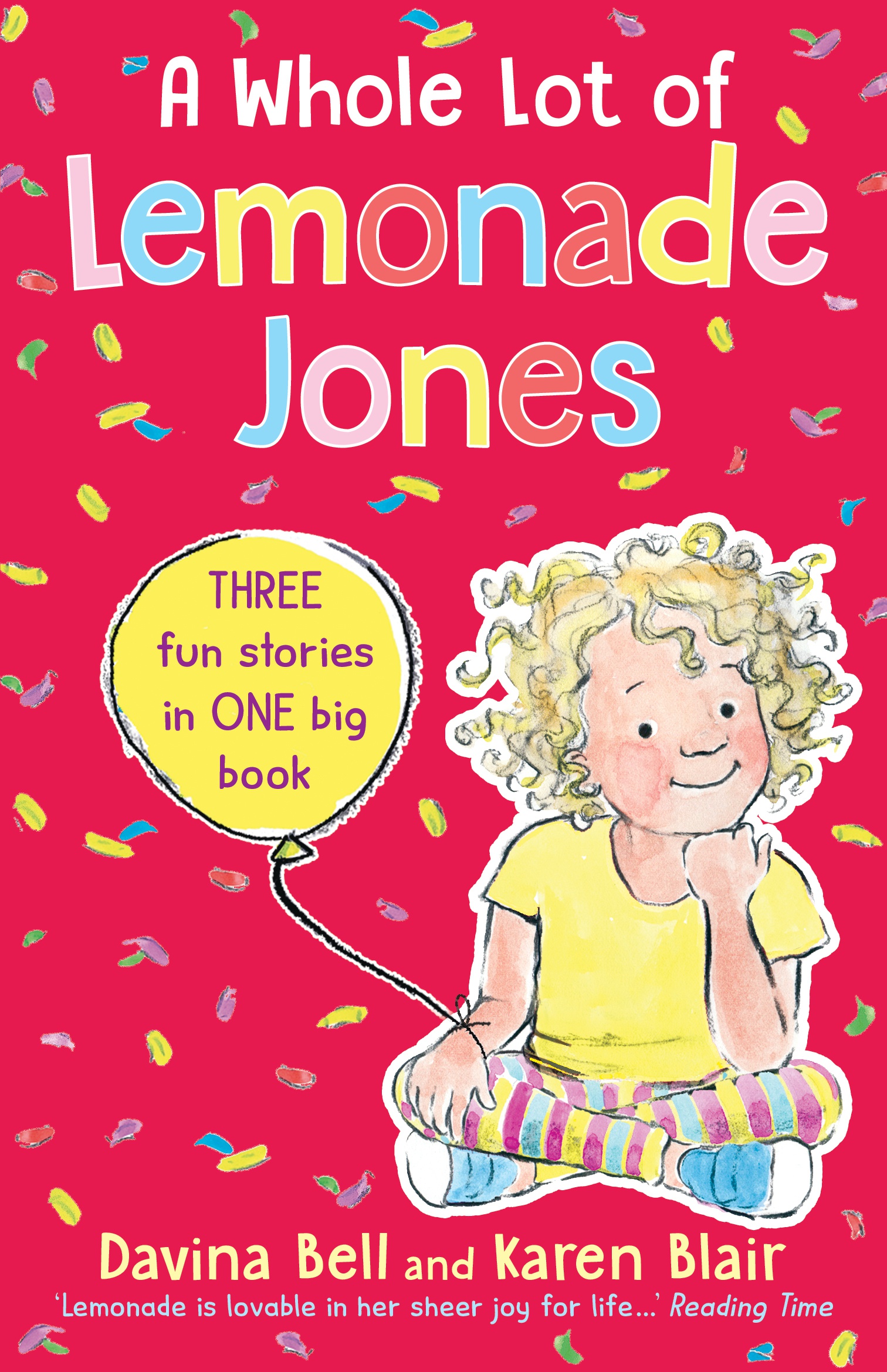 A Whole Lot of Lemonade Jones
By Davina Bell
Illustrated by Karen Blair
Reviewed by Sandy Driessens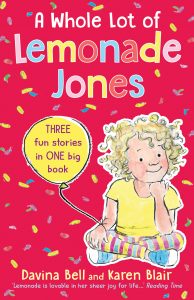 Lemonade Jones likes making life loud and exciting and these three stories do  just that.
Story One: The First Day Back has Lemonade strutting confidently into Year One, but there could be a problem.  Rules do not interest Lemonade, especially if they stop her from doing just what she wants. It's going to be tough for Lemonade and how will her delightful teacher Miss Wisby help her?
In Story Two: The Zoo that Comes to You  Lemonade is turning six and her party '…will be even better that Penny Milkbar's Robot Space Party'. It will have wild and crazy zoo animals and will be so exciting. But upon  seeing the Zoo Lemonade declares 'This is going to be the worst party ever. Even worse that Leela Blue's Maths party'. Then her wonderful imagination gives her a Big Idea.
In Story Three: The Great School Fete  lots of entertainment has been planned  and a singing star is needed for The Mum Band. Principal Cheese likes Lemonade's 'positive attitude' when she volunteers her mum for the position. She dreams of her mum singing on stage with Lemonade dancing but when Mum finds out, she's not pleased. At the fete when The Mum Band starts how will Lemonade  inspire her mum to take part?
Davina Bell's text may be a little challenging at first, but with assistance will bring laughs to young readers. Karen Blair's pencil illustrations throughout are enchanting, filled with the movement and emotion, perfectly portraying Lemonade, her family and friends..
These stories, created for newly independent readers, have a central character whose energy and enthusiasm for life  will delight many, as well as appealing other characters. Lemonade is a precocious little girl, who is  clever, creative and loving and these stories make each  day an adventure.