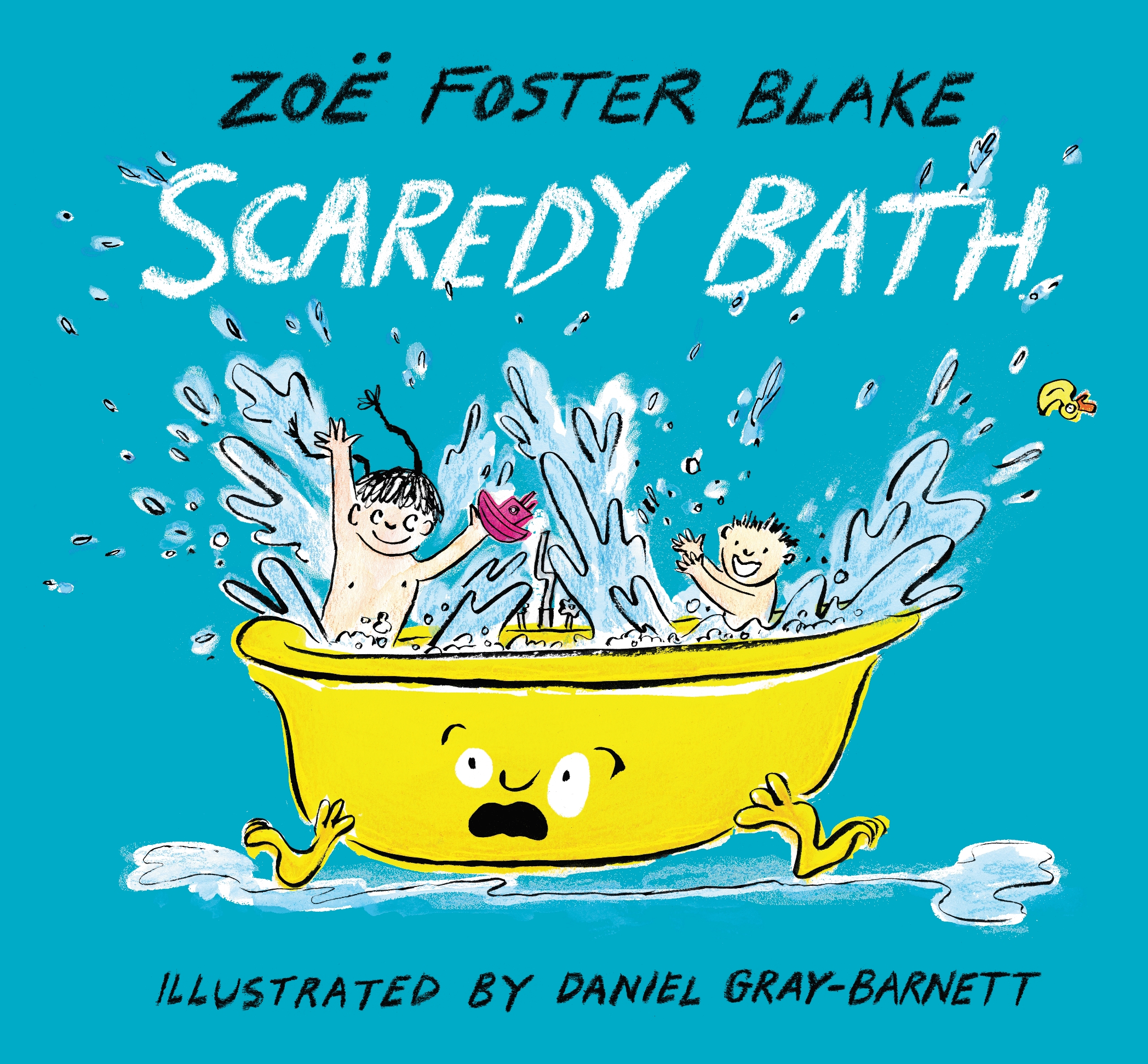 Scaredy Bath
By Zoe Foster Blake & Daniel Gray-Barnett
Reviewed by Margarite Igras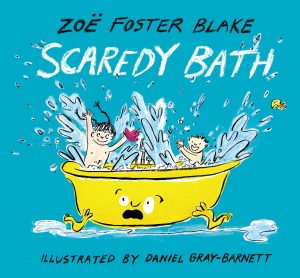 Australian author, Zoë Foster Blake, has written this fun twist on bath time, from surprisingly, the bathtub's point of view. The main character is Scaredy Bath, who has to learn to overcome the horror and dread of this evening routine.
Bath time is something Scaredy Bath dreads. First, there is the loud noise and shouting of the children as they head towards the bathroom. Then, the smells, the dirt, the gooey muck, the leftover food, toys and sometimes the wee they put into the tub. The children thrash and slide, they whack the tap, yank the plug, splash water everywhere.
It's a nightmare for Scaredy Bath.  But when the big hairy dog is given a bath, something snaps. Thankfully, the reasoning from Sink and Toilet calms the situation and Scaredy Bath eventually learns to enjoy bath time.
Daniel Gray-Barnett's illustrations are so alive and animated, from the chaos in the bath, to the exhaustion of the dad and the calmness of the mother with her new baby. All this is reflected in the expressive eyes of Scaredy Bath.
The book cover with its unusual title captures the imagination. The end pages cleverly portray the discarded items usually left on the bathroom floor. There is little text, but the simple drawings almost stand alone.
I love the very last page – there is no text but a clever picture for the reader to decide what has happened.
This is a refreshing bath time tale – one where the children get to see a common ritual from a different perspective.