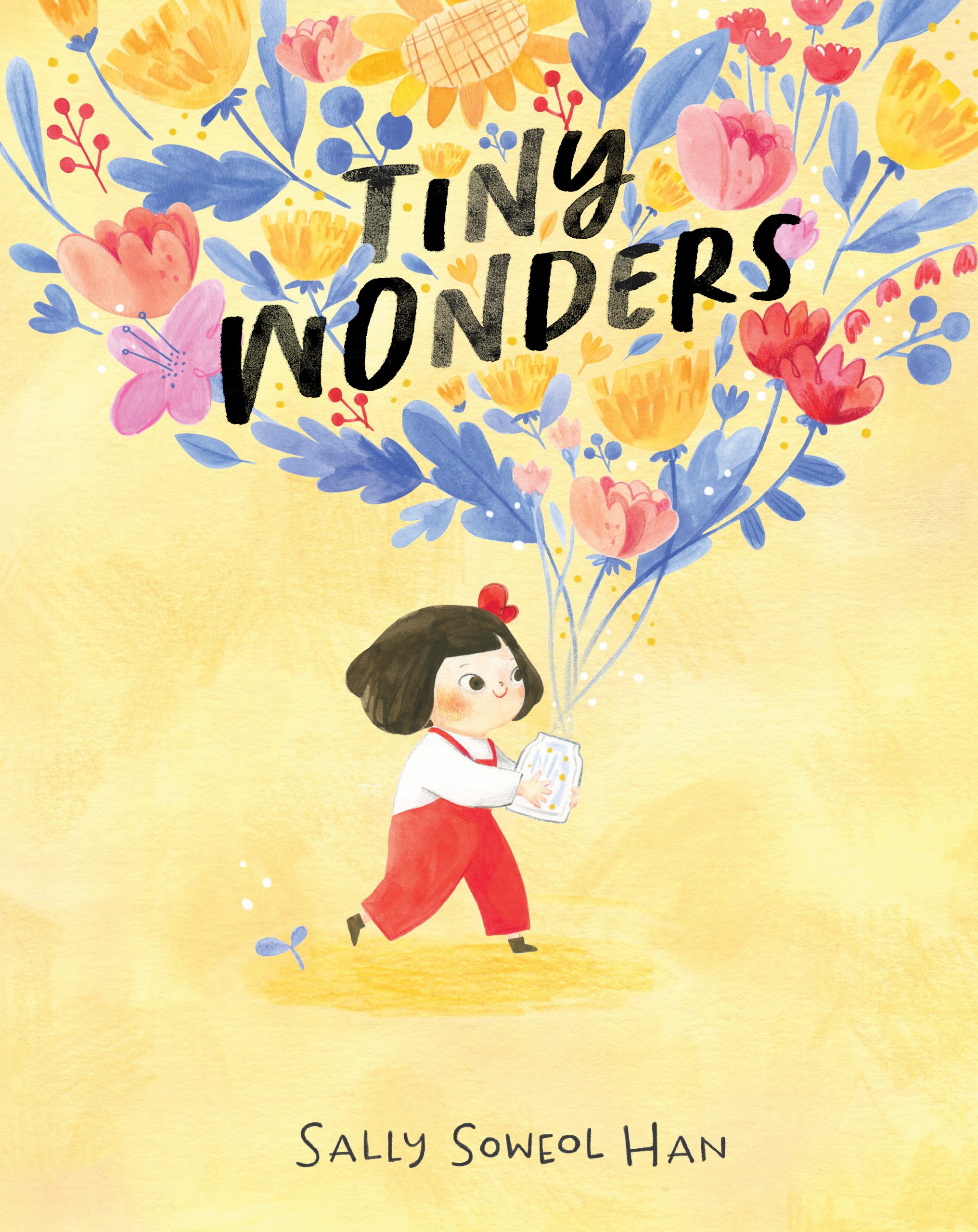 Tiny Wonders
By Sally Soweol Han
Reviewed by Margarite Igras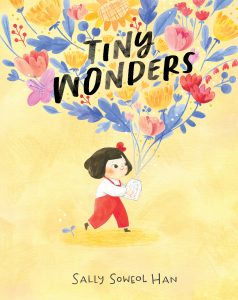 Australian-Korean author and Illustrator Sally Soweol Han, has created this sweet and magical picture book about a little girl who wants to bring some happiness, colour, and wonder to her fast-paced, grey, town. Her grandmother tells her about the secret language of flowers, and this gives April an idea that sets her on a magical journey.
April lives in a town where people are far too busy to stop and look around. She learns that her grandma has a favourite flower, the dandelion. It means happiness. April searches for the flower but finds out they are weeds that make people sneeze. Then the shopkeeper told her, as a child, she used to wish on them.  So, April wishes and wishes and when she mysteriously, finds dandelion seeds floating in the air, she secretly finds the right time to plant them. In Spring, the town was filled with bursting colour and people stopped to look. She had delivered some happiness and wonder to her town.
The hand drawn, and painted, illustrations are rich with colour, especially the splashings of the dandelion yellow. This is a very visual book, with minimal text but a build-up of colour as page by page, the wonder returns to the town. We are shown an informative growth chart of the dandelion from germination to bloom and at the end of the book there are two pages of what different flowers mean.
A joyful picture book for young children.