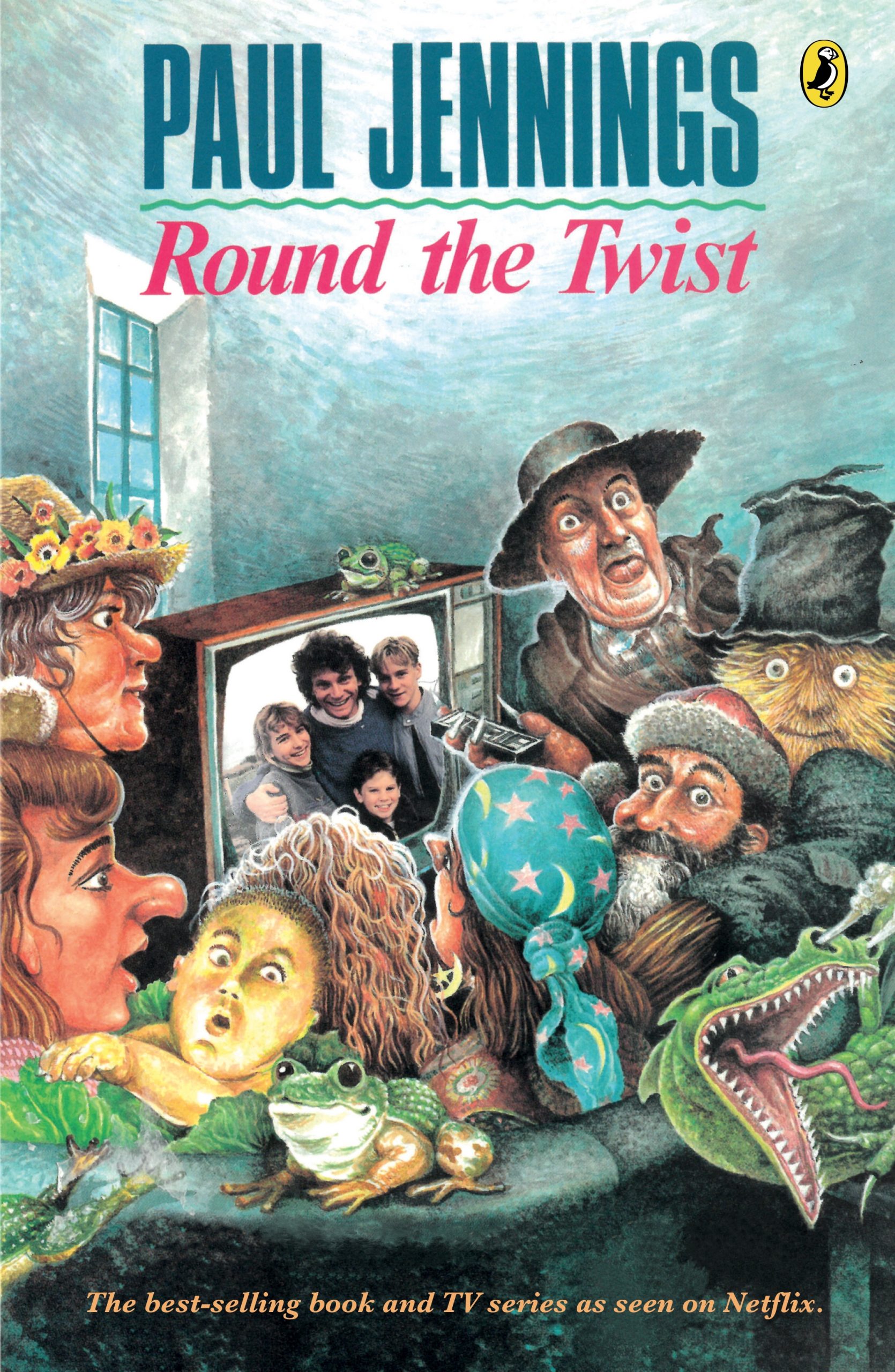 Round the Twist
By Paul Jennings
Reviewed by Mia Macrossan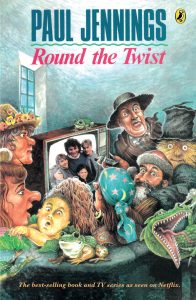 Round the Twist, a collection of  stories famous for their surprising endings, burst upon an unsuspecting reading public in 1990 and became an instant success. This new edition published to coincide with the TV series now streaming, contains three stories, Second Copy, a new story inspired by a previously published story; Lucky Lips, a retelling of an earlier story but with a different ending, and Spaghetti Pig Out, now retold for television with a few different twists. The fourth story, Danish Pastry, is the  story of the writing of the scripts and the making of the television series and runs right through the book.
This means we get to read comments from Paul himself on how the tv series was made,  behind the scenes glimpses of the actors and sets, plus extra titbits  al of which really really brings the whole world of Round the Twist to life, for example: 'People are especially keen to know how the cane toad was made to eat all the little green frogs which is  not allowed just for a movie. So a small plastic frog was placed in the toad's mouth. The cane toad pulled it out. The film was run backwards and behold, the toad eats the frog' p44.
This book would be very useful for those interested in scriptwriting and film making. Paul is famous for his zany humour and brilliant invention and he certainly knows how to write a story so it is great that this popular Australian author is now getting a whole new audience.