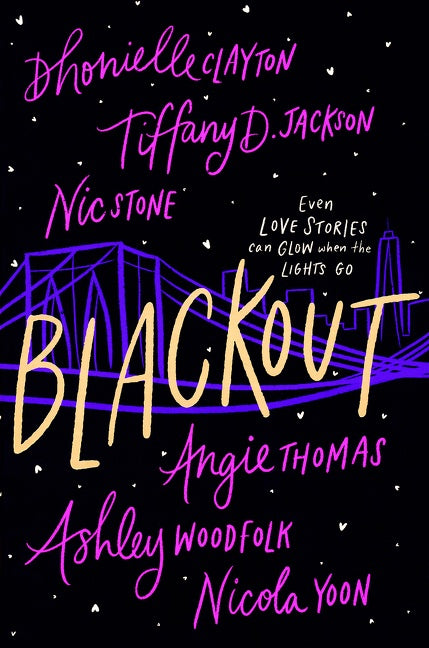 Blackout
By Dhonielle Clayton, Tiffany D. Jackson, Nic Stone, Angie Thomas, Ashley Woodfolk and Nicola Yoon.
Reviewed by Yvonne Mes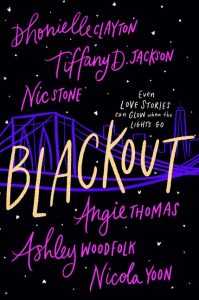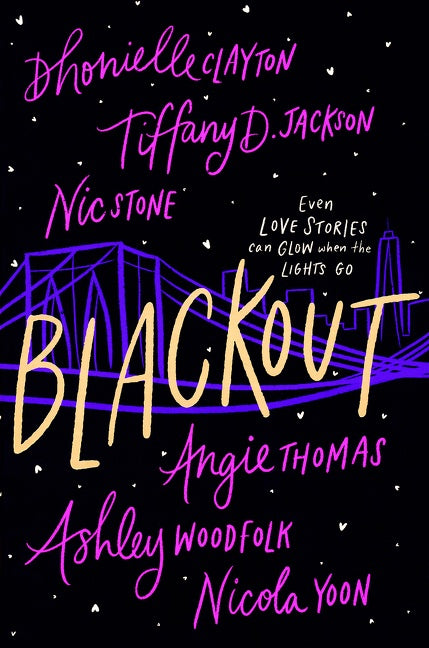 In this romantic anthology, written by 6 bestselling and award-winning African American YA authors, New York is plunged into a sudden blackout. The book follows 13 characters in six different stories, destined to reach a Brooklyn block party as they make their way through the dark streets of the Big Apple.
The main narrative, The Long Walk, follows exes Tammi and Kareem as they vie for the same job at the Apollo theatre. During their long walk, they overcome past hang-ups, fears and resolve trust issues.
Mask Off, features JJ, who finds himself not far from his crush, Tremaine in an unresponsive subway carriage. While Tremaine battles claustrophobia, JJ struggles with whether to come out and reveal himself and take a chance on love.
I particularly liked the last story of Seymour and Grace. Grace is a passenger in Seymour's taxi and on her way to show her ex just what he is missing. Over the course of their drive and then walk, Seymour and Grace get to know each other and Grace comes to realise that letting go is much better than hanging on.
This diverse cast of character includes LGBTI characters. There is some kissing but no sex scenes.
This anthology will give you a hearty dose of romance from the perspective of exes, young love, new love, emerging love and more.  A relaxing read to indulge in those feelings of first butterflies.
For readers 12 and up.
Farshore Fiction GB 2021