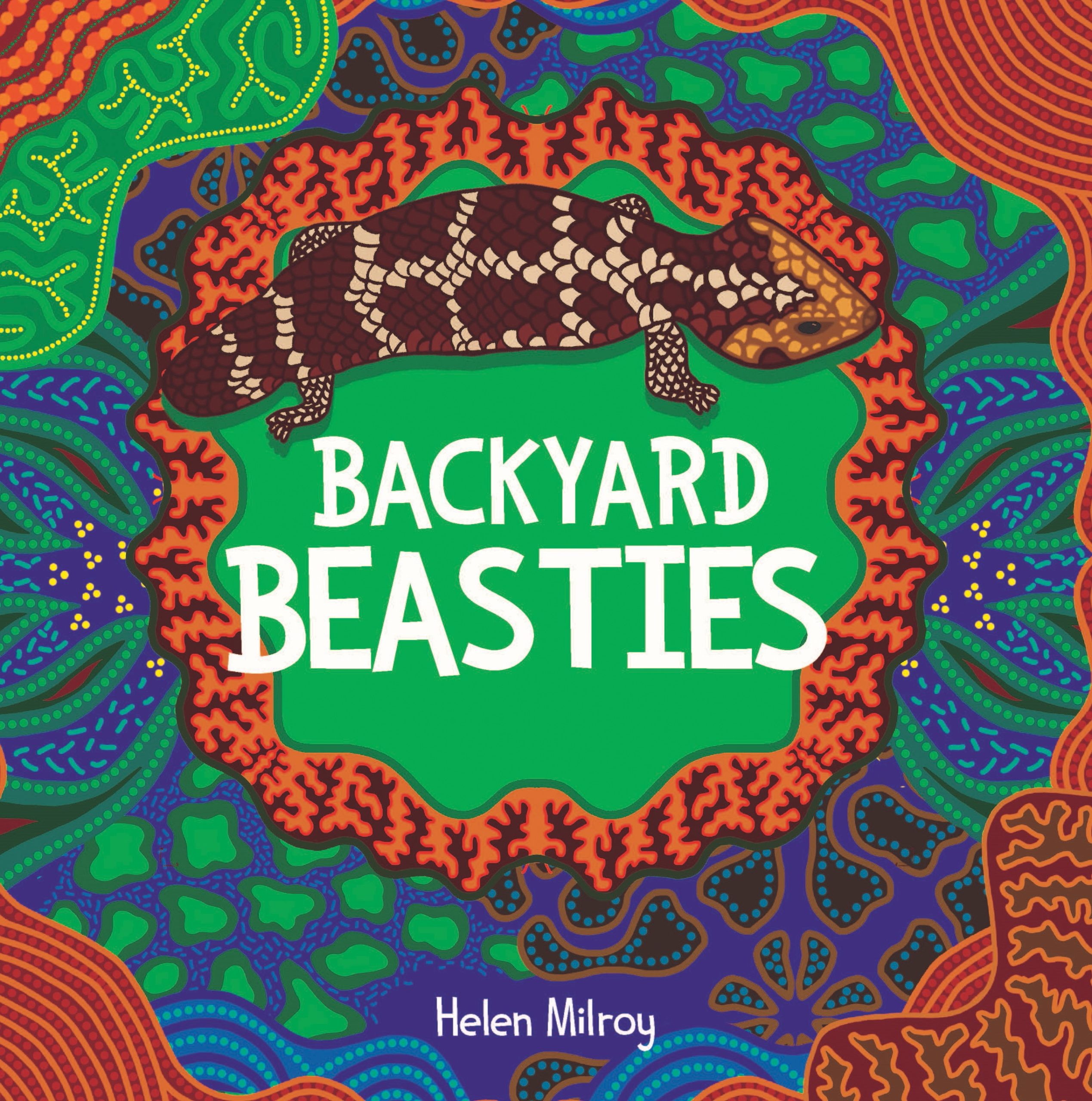 Backyard Beasties
By Helen Milroy
Reviewed by Mia Macrossan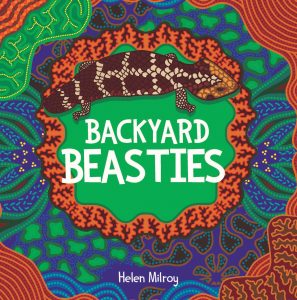 Born and educated in Perth, Helen Milroy is a descendant of the Palyku people of the Pilbara region of Western Australia. She is Australia's first Indigenous doctor of medicine  but is also a talented creator of books for children. Her books include Backyard Birds, Backyard Bugs and  this her latest, Backyard Beasties, designed to teach us all about the myriad creatures that share our homes.
We see the common – dog, cat, possum, bat and the not so common – quenda. Not living in Perth I had to look this one up. A  quenda is a type of bandicoot, which are small marsupials that live in dense shrublands and forests in south-west Western Australia. They also apparently live in many parks and gardens in Perth
This book follows the same format as the previous two titles. The same bold use of colour and  simplicity of outline that characterised the previous two titles is also evident here. A brief rhyming text in white lettering on the brightly coloured left-hand page is paired with a stunning indigenous inspired illustration of the animal on the right. The animals all come together on the last page so the young readers can find their favourite and show off their memory skills. They also appear on the somewhat muted endpapers.
A great little book to develop habits of observing and celebrating nature and connecting with your environment.
Fremantle Press 2022