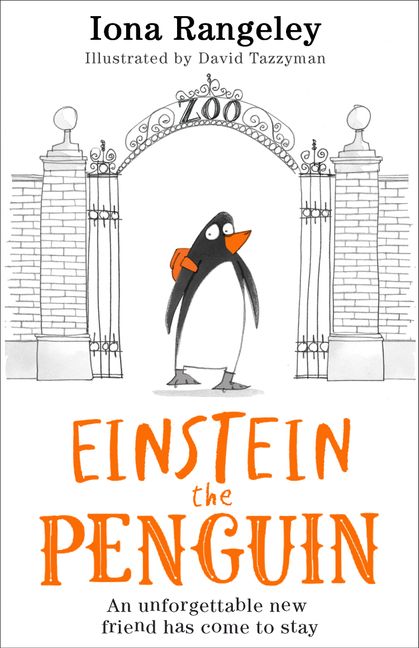 Einstein the Penguin
By Iona Rangeley
Illustrated by David Tazzyman
Reviewed by Mia Macrossan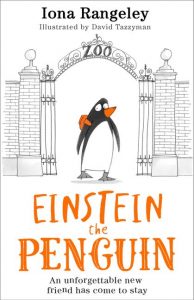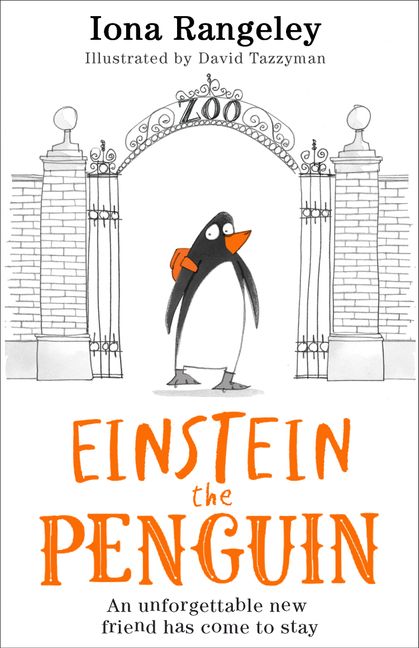 This charming animal story is the  debut novel of a young Oxford graduate illustrated in a zany cartoon style that perfectly suits the subject.
It is set in London in late December. The Stewart family decide to go to the zoo where the children, six year old Arthur and nine year old Imogen make friends with a very small penguin. Much to their surprise he turns up at their home that evening with his backpack and moves in. After all Mrs Stewart did say to him at the zoo that he 'must come and stay with them whenever he likes'.
Australian readers will be pleased to find out that Einstein is a Little Penguin, commonly called Fairy Penguin, and has come all the way from the Sydney Zoo on a special mission.
Family life changes for the better in the opinion of the children. Arthur manages to smuggle Einstein into school where he helps Arthur with his maths and to make a new friend.
When Imogen discovers that Einstein is here to look for his lost friend, another penguin named Isaac, she uses all her sleuthing skills to find him, although the whole family, help each in their own special way. But Einstein can't stay with them forever, can he?
This is an amusing story about family dynamics, school life and living with odd pets. There's also a bit of growing up involved which is done in a subtle and believable way. Both Arthur and Imogen are easily  recognizable characters and their interactions are very true to life as anyone who has ever lived with a sibling can attest.
Iona Rangeley writes entertainingly about everything, she is funny even when describing the weather ' the sky had fallen asleep with even more enthusiasm that it had done the day before'. David Tazzyman's  black and white illustrations are plentiful and add to the fun.
This is an ideal title for a school library as teachers will find much inspiration here and many children will enjoy the adventure and the gentle humour.
Harper Collins Children's Books 2021