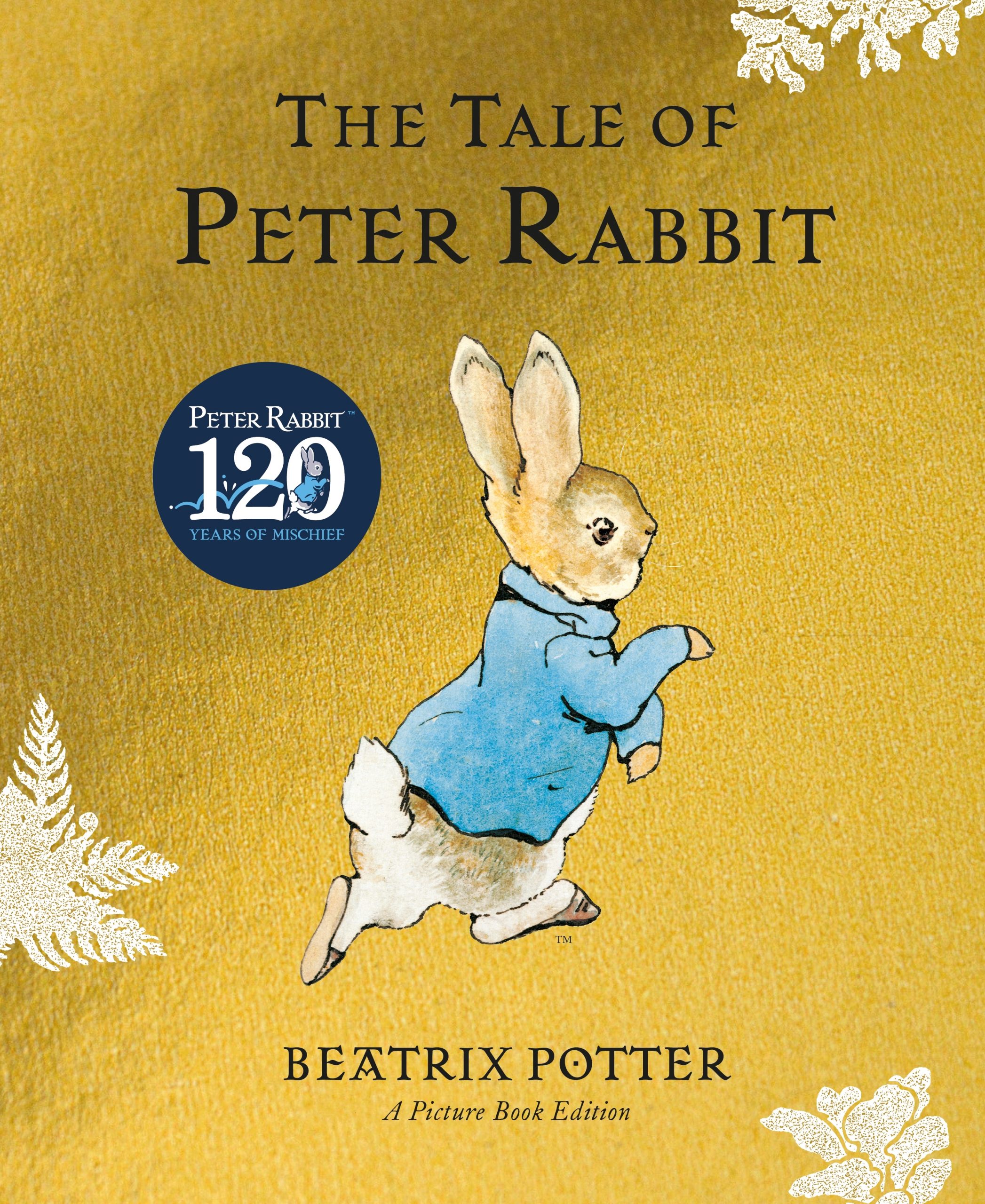 The Tale of Peter Rabbit
By Beatrix Potter
Reviewed by Mia Macrossan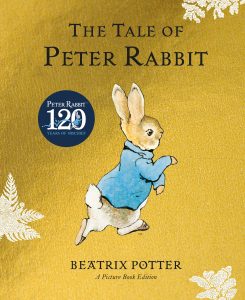 It is 120 years since a famous rabbit in a little blue jacket made his first appearance. Generations have grown up following Peter Rabbit's desperate adventures in Mr McGregor's garden, pondered the fate of his unfortunate Father, (put in a pie by Mrs McGregor), and wished for bread and milk and blackberries rather than camomile tea for supper.
He is probably one of the most famous and popular characters in children's fiction. One reason for this story's longevity is its perfect structure. It is an exciting story  full of action and suspense but concludes with such a gentle and satisfying ending, all written in Beatrix Potter's astringent, unsentimental prose.
To celebrate here is a stunningly beautiful gold cover picture book edition designed to become a much-loved family treasure. I adore the larger format as we see Peter's world in glorious closeup. The colours are just as rich as the first edition, with luscious greens, soft browns, and of course the blue of Peter's famous jacket. The text is in largish print with key words highlighted as per the original and the paper it is printed on is a soft cream colour and excellent quality.
This edition is a perfect gift for a newborn or a favourite young relative, but I am not giving my copy to anyone, I am keeping it to enjoy myself.