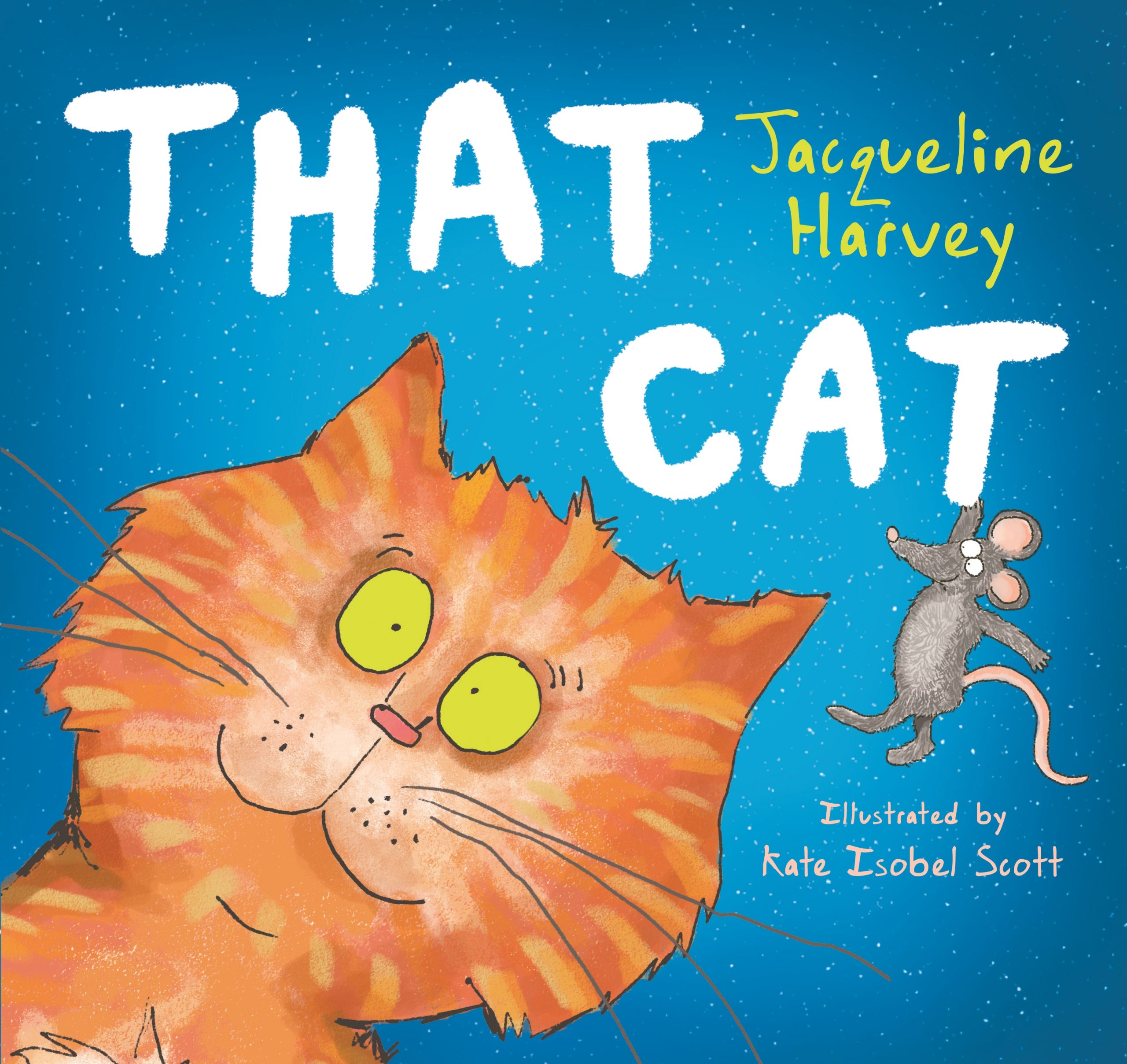 That Cat
By Jacqueline Harvey
Illustrated by Kate Isobel Scott
Reviewed by Mia Macrossan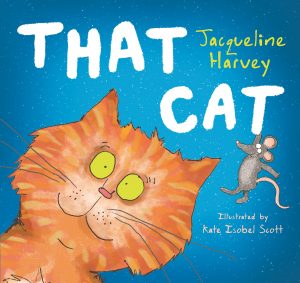 Jacqueline Harvey is perhaps better known as the author of the popular Alice-Miranda and Kensy & Max series. Here she has produced a zany rhyming sequence featuring cats in many different situations.
Each double spread features a different cat including chat cat (French), rat cat (who looks very much like the Pied Piper), flat cat (this is a crime scene!), bat cat (a new caped crusader), mat cat (a serious cat doing yoga), and my favourite fat cat (evil crime lord surrounded by many many tins of cat food). I won't list them all but there is plenty here to amuse and engage young readers.
This simple idea is brought to life by the witty colourful artwork of Kate Isobel Scott. The scale is large, the mood exuberant and the colours are bright with plenty of detail to explore and enjoy on each page. The endpapers add even more cats doing crazy things.
Lots of fun for young and old. Look for the  picture of a cat called Stevens, singing and playing the guitar on the wall.