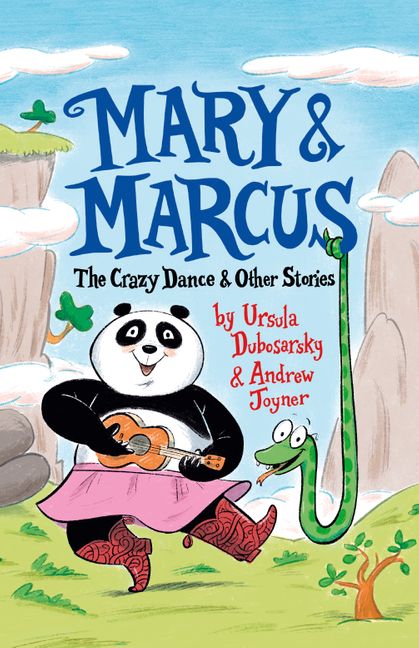 Mary & Marcus: The Crazy Dance & Other Stories
By Ursula Dubosarsky and Andrew Joyner
Reviewed by Sarah Custance
Award winning Australian author Ursula Dubosarsky has written over 60 books to much critical acclaim and was the Australian Children's Laureate for 2020-2021. For Mary & Marcus, Ursula has teamed up, for the second time, with South Australian based illustrator, author, and cartoonist, Andrew Joyner. Mary & Marcus: The Crazy Dance & Other Stories is a compilation of 5 short stories about a happy panda and her worrying snake friend.
Panda Mary is always happy and loves to sing, dance, play the ukulele, and say 'oink' for no real reason. Her best friend, a snake named Marcus, does not like to do any of the above (especially saying 'oink') but does think that happy Mary is the best panda in the whole world. Join these two best friends as worrying Marcus tries to keep the silly but fun Mary out of too much trouble as they have issues with cake, dancing off the side of the world, a story about a boy who falls into a volcano, and what it's like to swap personalities for a day.
Andrew Joyner's black and white illustrations give this book life that early readers will be instantly drawn to, while Ursula Dubosarsky's writing keeps things moving quickly and quirkily to focus the reader. The book does feel like it could have been 5 different picture books that have all been condensed into one standard 'novel' size, though this will work well for very young readers who would like to feel that they are reading 'bigger' books by themselves without too much struggle. It would also work well as a read-aloud bedtime book that can encourage younger readers to follow along.