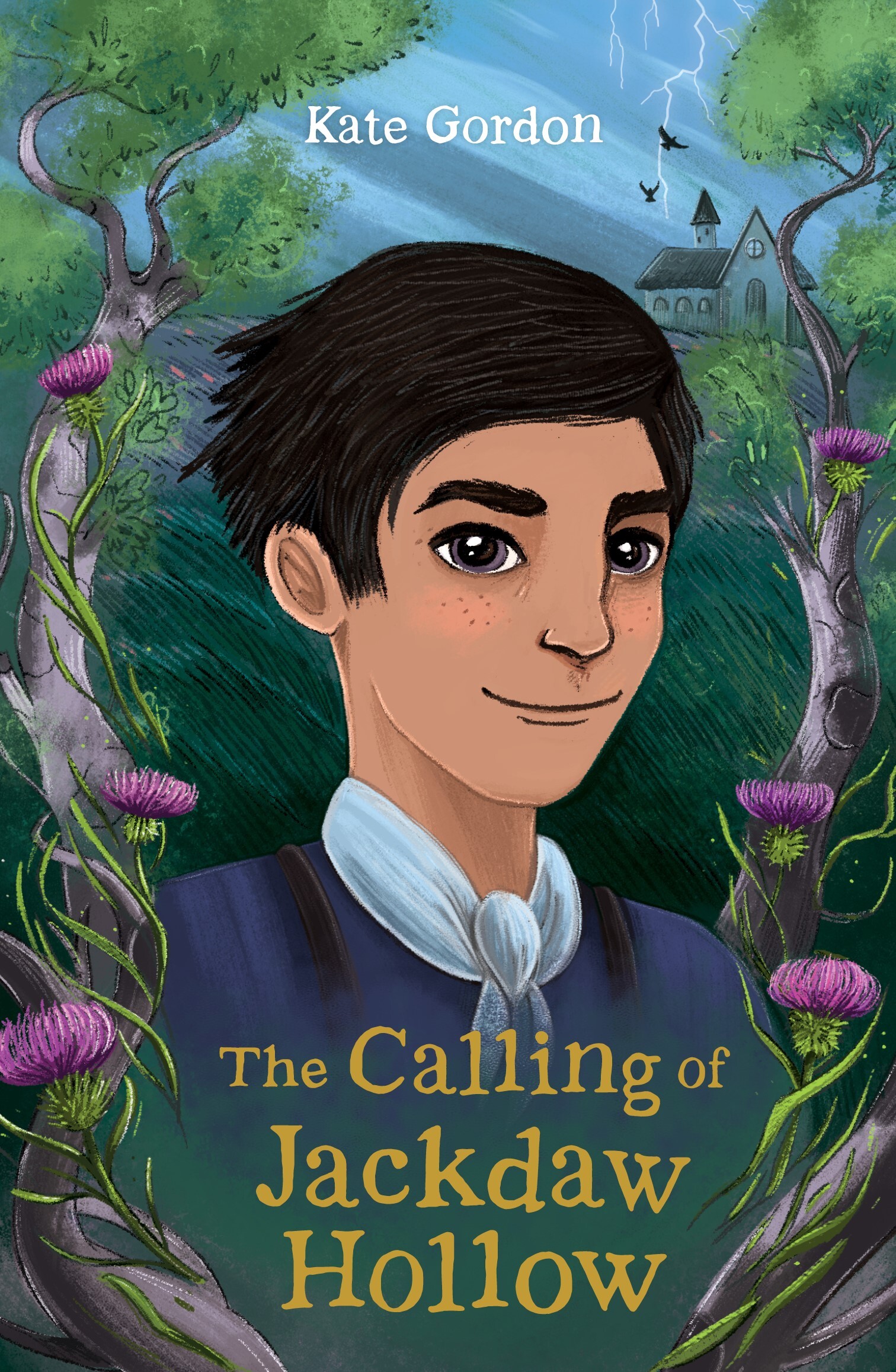 The Calling of Jackdaw Hollow
By Kate Gordon
Reviewed by Margaret McKay-Lowndes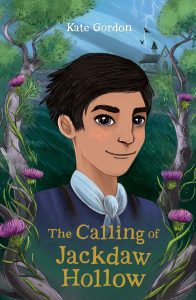 Kate Gordon has a gift for writing lyrical prose which has seen her achieve critical acclaim both for her "Direleafe Hall" series, and "Aster's Good Right Things" which was the 2021 CBCA Book of the Year for Younger Readers. The "Calling of Jackdaw Hollow" is the third novel connected to the spooky world of Direleafe. Gordon's poetic words serve to create a unique and charming tone, revealing a story and characters with other-worldly qualities which will intrigue and entertain.
We meet Jackdaw Hollow as a baby who has lost his parents to a lightning strike. He is rescued by a neighbour, Mr Hardbread, and taken to Direleafe Hall where he is lovingly raised by the Principal of the school, Mrs Beekman. As the only boy in an all-girls school, Jackdaw naturally feels like an outsider. He doesn't have any friends at the school except for the cook, Angharad.  Jackdaw is an introspective and thoughtful boy and a good deal of the book is focused on his search for a 'calling' which will give his life purpose. As he searches, he meets up with three ghosts who live in the school, and they introduce him to the winsome Angeline, who is trying to achieve her dream of being in the circus. In helping Angeline find her way, Jackdaw's dilemma is also resolved.
This story has a simple, fairy-tale like quality, in that the characters, while endearing, serve a purpose in the narrative without seeming to be realistic human beings. Direleafe Hall is a spooky setting and Jackdaw's inner monologue is quite philosophical and complex (what is my purpose if I have no calling?), contrasting with the simplicity of the narrative.
Fans of "The Love Song of Wonder Quinn" and "The Ballad of Melodie Rose" will enjoy this third instalment of Direleafe stories. Although all set in Direleafe Hall, the three novels are not sequential and can be enjoyed read in in any order. Recommended for fans of spooky fairy-tales.