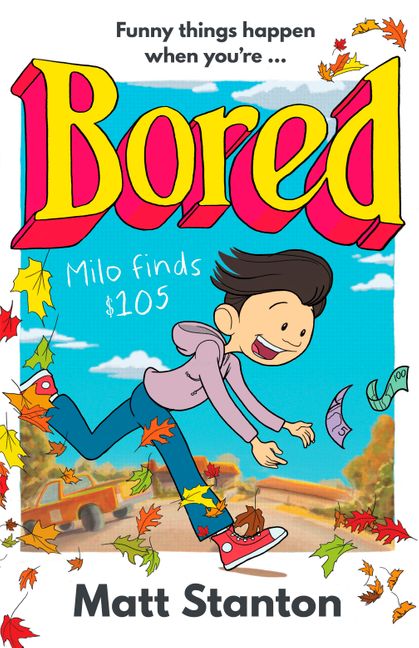 Milo Finds $105: Bored #1
By Matt Stanton
Reviewed by Annaleise Byrd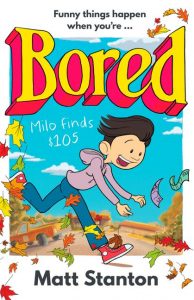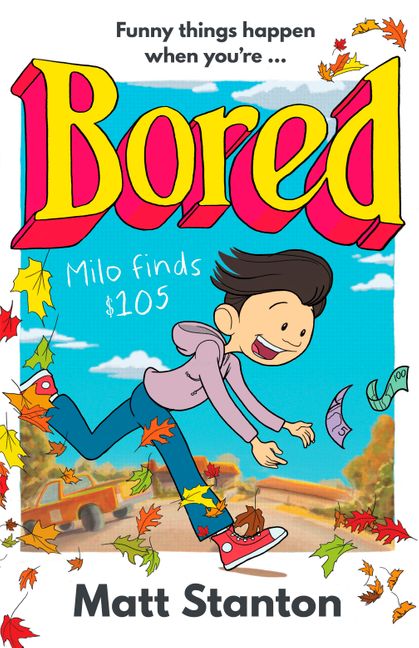 Matt Stanton is the Sydney-based co-creator of many humorous picture books—including There's a Monster Under My Bed Who Farts and This is a Ball—as well as the author/illustrator of the popular middle grade series Funny Kid and the graphic novel series The Odds.
Milo Finds $105 is the first book in an early middle grade series called Bored, billed as 'a page-turning and hilarious new series about the complicated business of being a kid'. Milo Kim, the eleven-year-old main character, is so bored he's following an ant when the story opens… but his life becomes a lot more eventful when he finds $105 lying on the road. Suddenly, everyone has a claim on it—or an opinion about what Milo should do with it.
The story features several other kids who live in Milo's cul-de-sac, as well as his two mums. However, it is Milo's developing friendship with his new neighbour, Frog, that gives the story real heart and leads to Milo finding the courage to stop going along with everyone else and start being true to himself.
Milo is a somewhat anxious, introspective character who initially lacks close friends and misses his older brother, who is in the army. These references to his brother are not resolved in this book, so it will be interesting to see where that storyline goes in the future—though the back matter reveals that in the next book it will be Frog telling the story.
With very short chapters and no illustrations, Milo Finds $105 is thinner than the Funny Kid books and doesn't have the same over-the-top humour or rollicking feel. At times, it moves quite slowly—more than twenty pages are devoted to one morning's conversations at the bus stop, for example—but the story really comes into its own during the final third, and the satisfying ending is worth the wait. This book would suit younger readers who find hefty books daunting, but who like thought-provoking realistic fiction stories about friendship and morality.
HarperCollins 2022