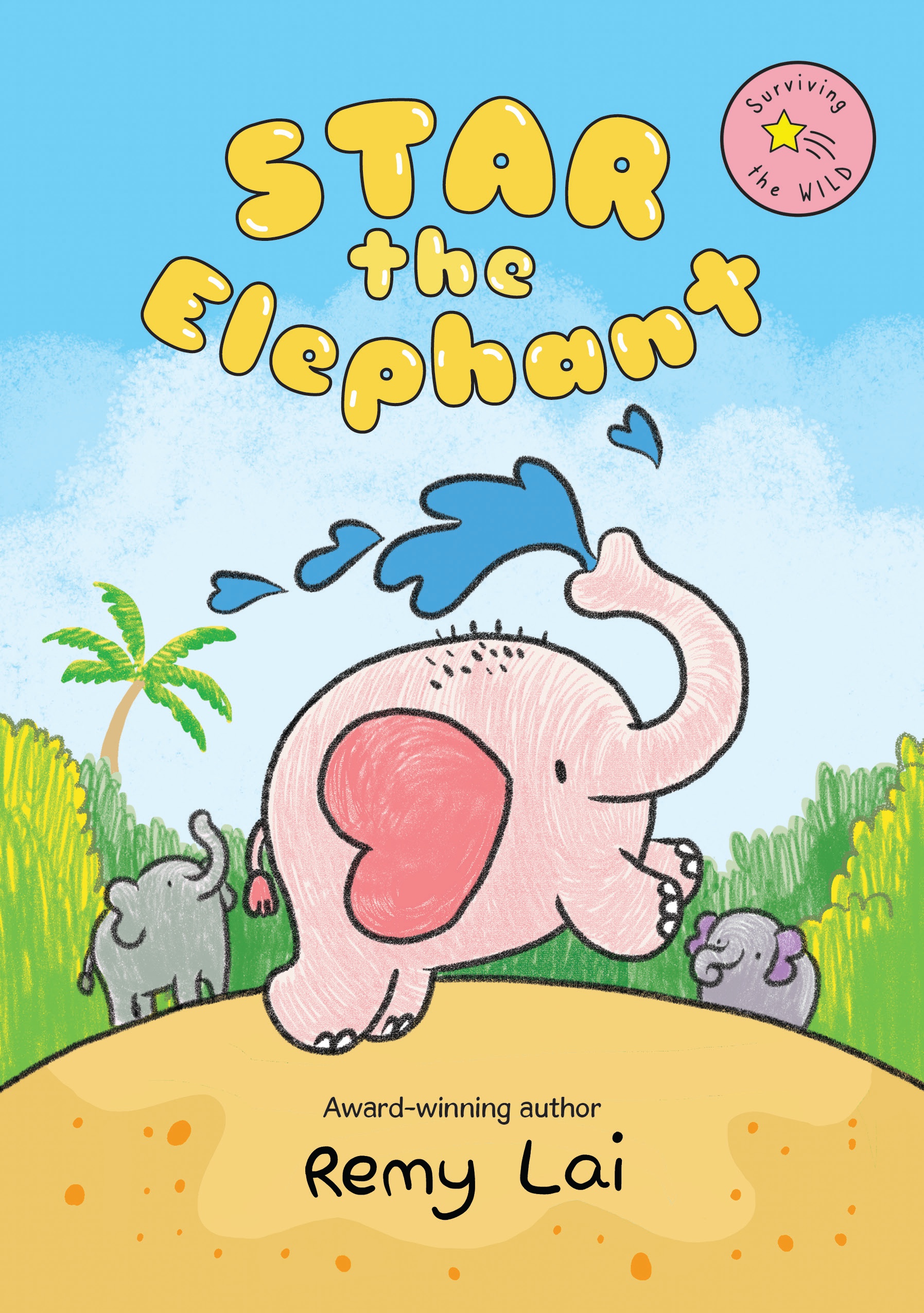 Star the Elephant: Surviving the Wild 2
By Remi Lai
Reviewed by Sarah Custance
Brisbane based author/illustrator Remy Lai is well known for her middle grade novels, Pie in the Sky and Fly on the Wall. Star the Elephant is the second instalment of her new graphic novel series, Surviving the Wild which is aimed at early readers. The Surviving the Wild series is all about raising awareness of various animal habitats, how humans' impact upon it, and what we can all do to help protect it.
Star is a young elephant who just wants to eat bananas and have fun with her family, so when food starts to run short, and the herd must go their separate ways, Star is left feeling lost and confused. Star, her mum, and her aunt swim across the ocean to find a new island but soon realise that this island is also full of dangerous humans. When Star is separated from her aunt and mum she must decide if it is best to keep running or to try and find them herself. Relying on her own intuition and with a little help from some fellow elephants, will Star be reunited with her family and finally safe or will a lack of food, swelling currents of water, and worst of all… humans, get the best of her?
The Surviving the Wild series is aimed at very young readers with its bright, simplistic drawings and clear, easy to read type. In each book a specific animal is highlighted, and the reader learns about that animal's habitat and lifestyle along with the effects that encroaching human lives are taking. The first book in the series Rainbow the Koala looked at climate change and bushfires, while Star the Elephant looks at deforestation. Each book is aimed to encourage readers to do their part to protect the planet and all of its inhabitants.