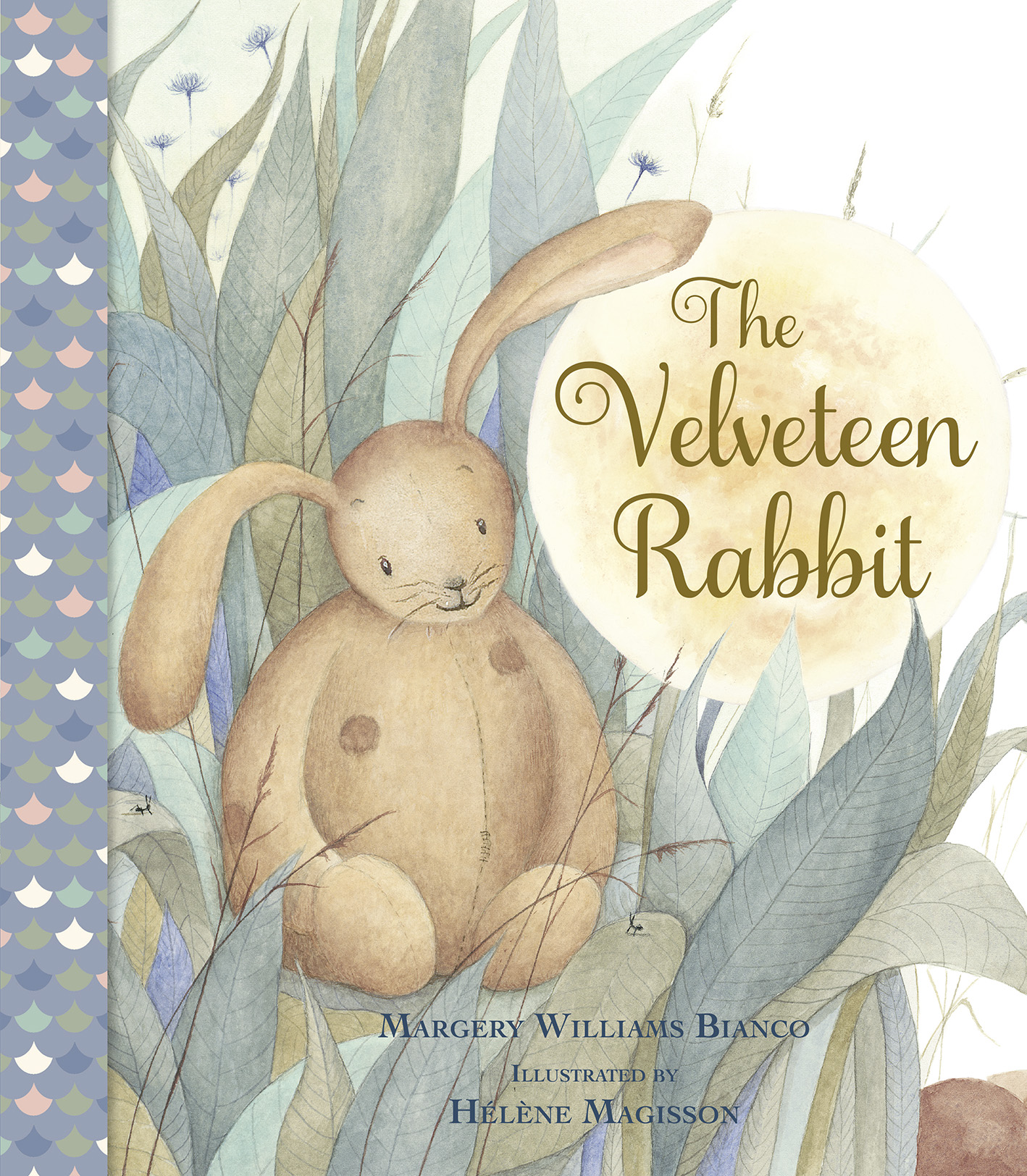 The Velveteen Rabbit
By Margery Williams Bianco
Illustrated by  Helene Magisson
Reviewed by Sandhya Parappukkaran
The Velveteen Rabbit, a classic tale written by Margery Williams Bianco, first published in 1922, has no doubt enjoyed a cosy place in many hearts, children and adults alike. This edition published by New Frontier Publishing, in 2021, is illustrated by award winning illustrator, Helene Magisson.
The Velveteen Rabbit is magnificent upon arrival on Christmas day, but toy life in the nursery turns out to be a tough show, with every toy trying to outshine each other, leaving the poor sawdust stuffed rabbit feeling very insignificant.
It was the wise old Skin Horse, who had been there long enough to know about wonderful nursery magic, who answers the Velveteen Rabbit's questions about What is REAL.
Magisson's whimsical illustrations grace a full page in every spread. The textured palette of cool pastel colours delicately conveys the touching and transformational journey of an adorable cuddly toy, who was blessed to be loved and learned that loving and being loved in return is totally worth it.