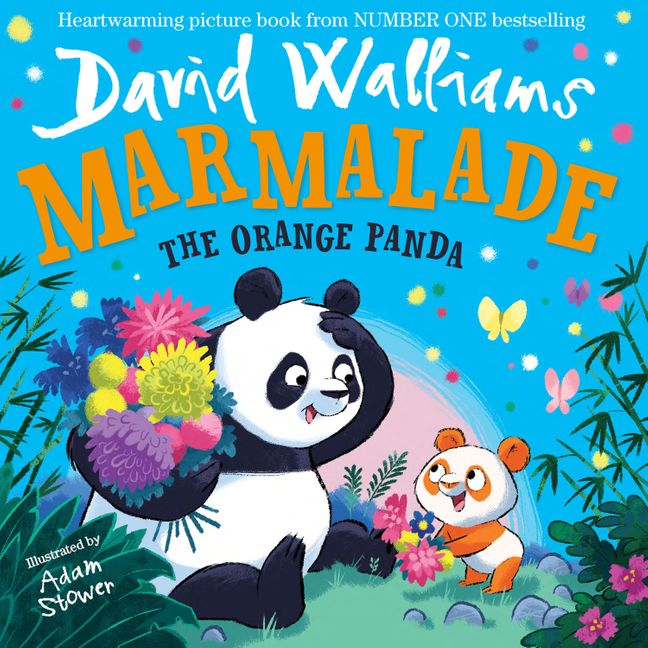 Marmalade the Orange Panda
By David Walliams
Illustrated by Adam Stower
Reviewed by Sarah Custance
David Walliams is a powerhouse of children's literature, his middle-grade fiction books have sold over 45 million copies worldwide and have been translated into 55 languages. Marmalade the Orange Panda is Walliams' 9th picture book and second with illustrator Adam Stower.
One day in the forest, an embarrassment of panda's is surprised by the birth of a bright orange baby panda! While mummy panda loves her baby so much and gives him the name Marmalade, elder panda insists that he is an embarrassment to their embarrassment as everyone knows pandas are black and white. Marmalade begins to think that the elder is right and decides to venture into the forest to find where he truly belongs. Along his journey he has run ins with many different animals including a congregation of ibis' and a streak of tigers. Feeling like he must change to fit in, mummy panda comes up with a brilliant idea that shows how much fun colour can be and that no matter how different you look on the outside it ultimately doesn't change who you are on the inside.
With sweet, expressive and vibrant illustrations by Adam Stower this is a wonderfully fun and charming picture book for all ages. Showcasing that everyone deserves to belong, no matter how different they may seem, readers will fall in love with young Marmalade and his loving and creative mum while still learning a little bit about what groups of different animals are called. This book is absolutely a keeper that belongs on everyone's shelves and in every public and school library.