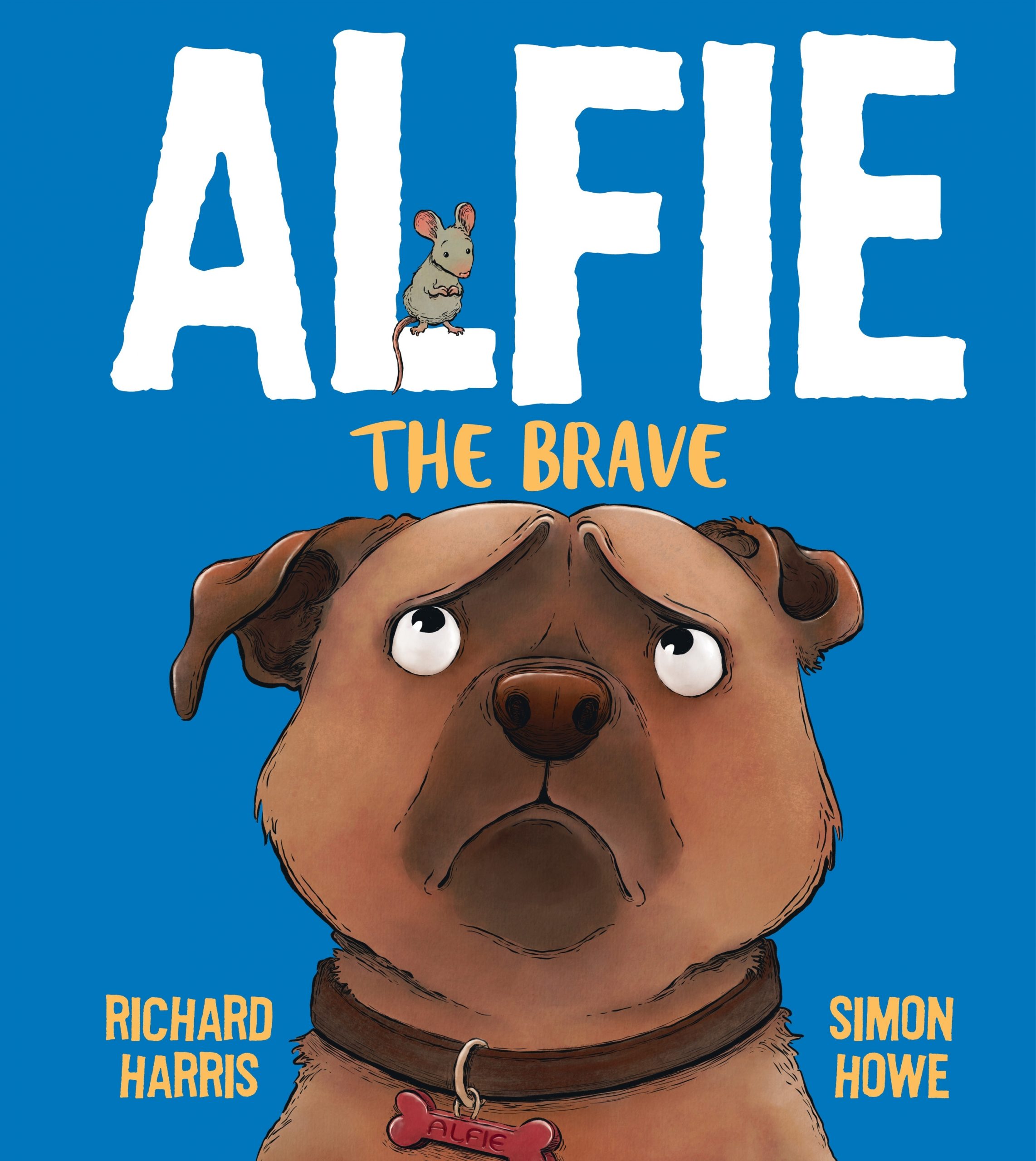 Alfie the Brave
By Richard Harris
Illustrated by Simon Howe
Reviewed by Sarah Custance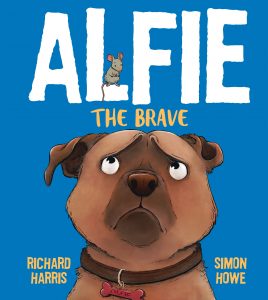 Some may know Dr Richard 'Harry' Harris, not for writing children's books, but for his work as a member of the international cave-diving team that rescued a young soccer team from rising floodwaters in Thailand. His work led to him being named the 2019 Australian of the Year. Alfie the Brave is Dr Harris' first picture book and focuses on what it means to be truly 'brave'.
Alfie is a gorgeous looking Staffordshire bull terrier, born from two champion winning parents, and now living with his most beloved family. There is just one problem… Alfie is not the bravest dog. Be it scary noises outside, swimming in the ocean, riding a tractor, summersaulting for Frisbees, facing a cow, or even facing a little mouse, Alfie just isn't brave enough for these things. No matter how much Alfie wants to be brave, he just can't seem to manage it. So when something truly scary becomes a threat to his family, will Alfie cower away, or will true bravery come to the forefront?
Alfie the Brave is a sweet and encouraging picture book that conveys its message of true bravery very well. Illustrator Simon Howe has done a brilliant job in capturing Alfie's many expressions, that any dog owner will know very well, and will ensure that even the littlest of readers can clearly see the emotions that Alfie is feeling. It's okay to be scared and not feel brave because when push comes to shove, we will all often see bravery in its truest form from some of the most unlikely of places.