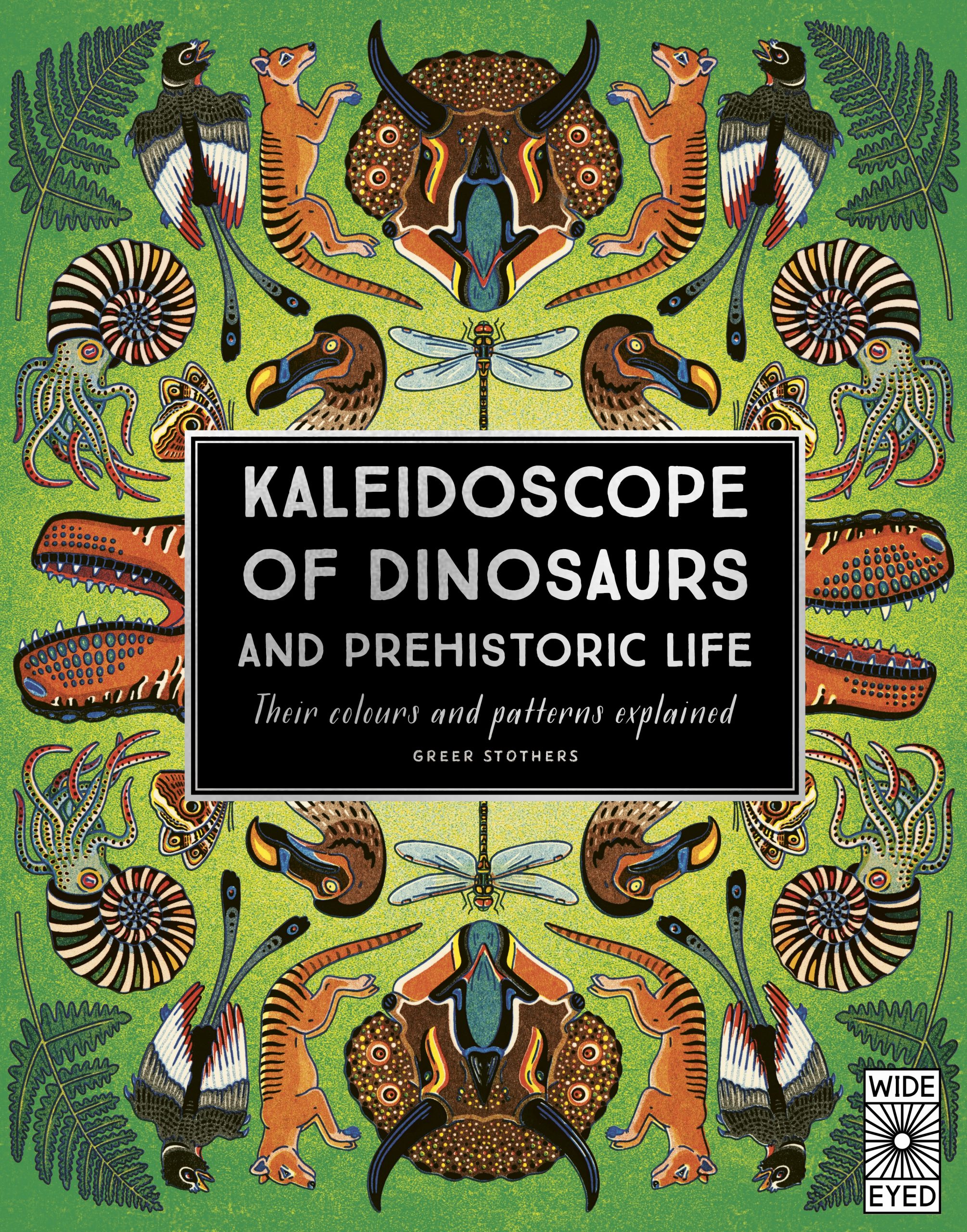 Kaleidoscope of Dinosaurs and Prehistoric Life
Their Colours and Patterns Explained
By Greer Stothers
Reviewed by Margarite Igras
This is an unusual and exciting book about dinosaurs and other prehistoric animals, written by Canadian evolutionary biologist, Greer Stothers. It not only informs us about dinosaurs but draws upon new scientific methods to include details about scales, tails, colour of feathers and patterns on the skin.
The author has incorporated knowledge gained from art left behind by our prehistoric ancestors, in rocks and caves in Australia, France, Africa, and the Americas, and combined with our new understanding of pigments, presents dinosaurs and prehistoric animals, rich in colour, reflecting the environment they inhabited.
The book is awash with colourful pages, from the eye-catching table of contents, and tree of life, to the double spread categories of blue for sea creatures, green for forests, burnished orange for desert creatures and purples for the prehistoric creatures that roamed the polar region.
We learn amazing facts like giant creatures are often dull whereas tiny animals are more colourful, because it takes more resources to create colours and that the primitive feather of flightless birds can only hold simple colours like brown.
There is an informative glossary, useful ways to prevent extinction of modern animals, something called the Lazarus taxon i.e., animals that have come "back from the dead", and the Victorian naturalists who made detailed drawings of animals that are now extinct.
So much information in one book. My nine-year-old grandson loved the vivid illustrations, the bold headings, the colourful groupings of the animals into habitats, the readable text, and the breadth of information.
The rich illustrations and bold colours combined with an informative and well written text make this a valuable resource for any school library and a must for any dinosaur aficionado.