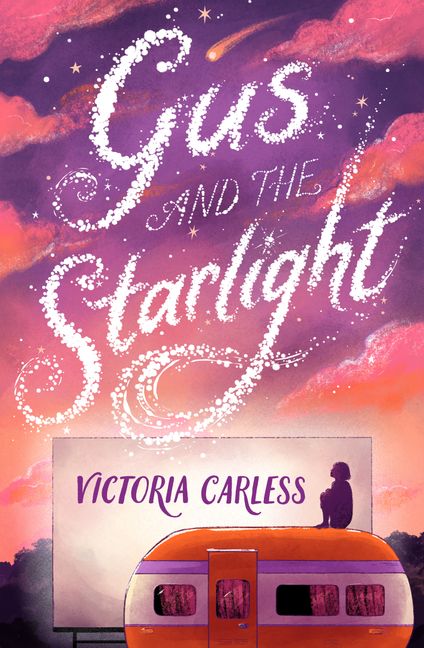 Gus and the Starlight
By Victoria Carless
Reviewed by Mia Macrossan
Victoria is a Brisbane based writer who has previously published the YA coming-of-age novel The Dream Walker.
Gus and the Starlight is a touching story about a family trying to establish itself in a new place after escaping from an abusive relationship. It centres around Gus (Augusta), the middle child who is used to her mother's constant moving from place to place and the consequent disruptions. So Gus doesn't really want to make friends at school, even though she enjoys working on the research assignment with Nicole who is mocked by the rest of the class for her very healthy eating habits.
Another person she becomes friendly with is Stevie who hangs around the local drive-in, knows plenty about movies and is full of helpful suggestions. The drive in, the Starlight, is the family's new job, their opportunity get out of debt and gain some stability and permanence in their lives.
Gus is in charge of projection. She has to choose the film to show each week, to find it in the huge dusty collection and to wind it onto the antiquated machinery. A big responsibility but she loves it. There are occasional moments of panic but she is helped by  Henry, the friendly ghost of the previous projectionist and owner of the Starlight.
Added complications are the town's fixation with the imminent arrival of Riley's Comet and the ambivalent attitude of Deirdre who doesn't seem to want the family to succeed even though she hired them in the first place.
Victoria keeps a firm hold on all these plot strands as the reader and Gus gradually find out the truth about the Starlight in an exciting climax. The supernatural elements woven throughout the story add a delicious frisson to the writing.
Children in middle grades will enjoy Gus's attempts to fit in to her new school, relate to her hesitant and careful response to friendship and totally love her for her whole-hearted commitment to helping her family make a success.