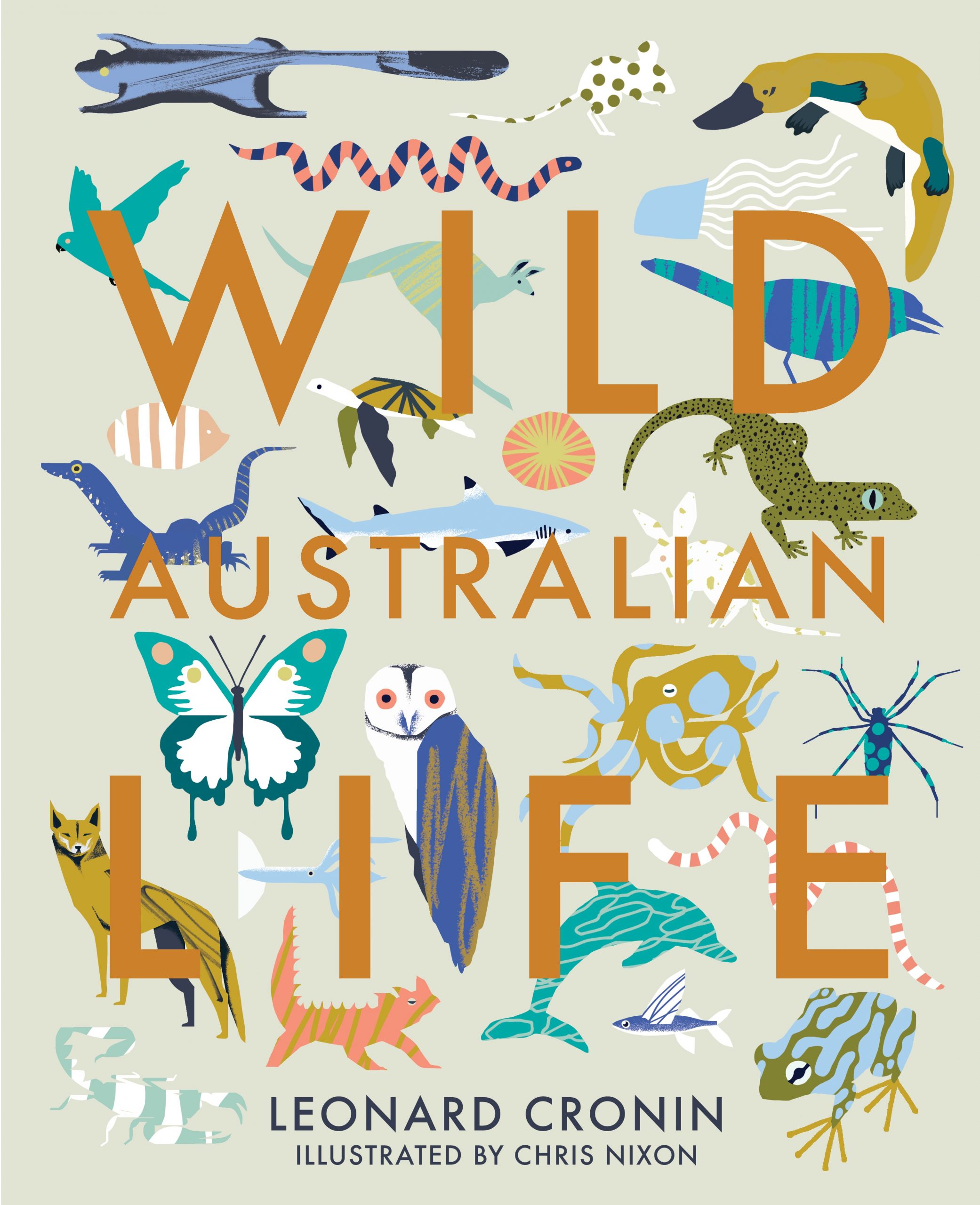 Wild Australian Life
Written by Leonard Cronin
Illustrated by Chris Nixon
Reviewed by Mia Macrossan
Leonard Cronin trained as a biologist and is a prolific writer of books and articles about the Australian flora, fauna and environment, bringing his own fascination with the natural world to the general reader. Chris Nixon is a Perth based multidisciplinary artist creating across illustration, graphic design, creative direction and public art. Together they have created a remarkably in depth overview of the animal world using Australia's rich fauna as exemplars.
Cronin makes the point in his introduction that every animal is exquisitely adapted to work in harmony with its environment and in page after page this is carefully explained and illustrated. Children are encourage to be curious, to 'walk with your eyes wide open'. After reading this book readers will find themselves with an extensive knowledge of how animals live, survive and thrive, and reproduce.
The whole Australian animal kingdom is condensed into 64 fascinating pages arranged in double page spreads covering everything from vertebrates to invertebrates – mammals, whales, dinosaur birds, frogs and insects, reptiles and more.
The writing is precise and non judgmental, conveying the pure joy there is in discovering and understanding how and why animals are what they are. Each page has a clear heading, an explanation in a couple of paragraphs and often more information in slightly smaller font. Plus there are labels to the illustrations. There is a lot to take in on each page. Technical terms are in bold type and clearly explained. The contents page and the index provide ready access to whatever topic is of interest.
The illustrations are beautiful. Nixon has used  muted colours and soft outlines for the animals and anatomical details. Each page is full of information but never cluttered. Special mention must be made of the glorious cover with gold foil used for the title.
Overall  a book hard to resist reading from cover to cover, but one that will reward dipping into time and time again.