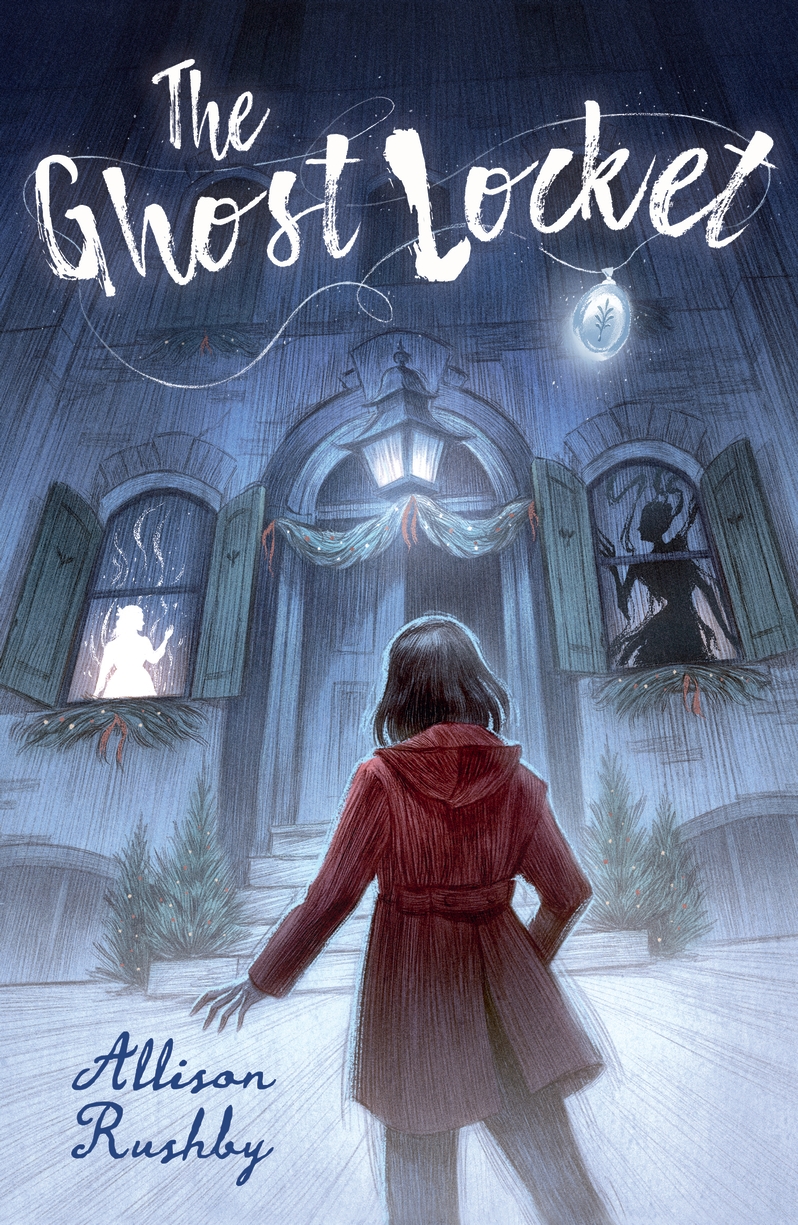 The Ghost Locket
By Allison Rushby
Reviewed by Sarah Custance

Brisbane author Alison Rushby is quickly making a name for herself in spooky middle-grade mystery novels. With the success of her previous novels, The Mulberry Tree, The Turnkey series, and When This Bell Rings, there was already quite a demand and anticipation for her newest book The Ghost Locket.
When 11-year-old Lolli is forced to return to London to help out with the Christmas rush at her beloved Great Aunt Elsie's historic building, she is made to face the demons of her past… quite literally. Lolli has a gift, or as she see's it, a curse, that allows her to see, talk to, and connect with ghosts. But with a lifetime of knowledge that no one ever believes her, including her adoptive mum Freya, Lolli has learnt ways to block the spirits and pretend that they are not there at all.
However whenever she enters Aunt Elsie's building she is hit with an incredibly strong feeling that is hard to hide from others, yet alone herself. With the guidance of Aunt Elsie, Lolli is given a choice, either continue to ignore her gift and live in seclusion or help the two ghosts trapped inside the house (even if one of them is decidedly malicious) and embrace not only her gift, but the people around her. This is all well and good, but how can Lolli help release the two ghosts when she can't even get her own guardian to believe in her?
Spooky, mysterious, heart-breaking, and full of deception, what's not to love about The Ghost Locket? Allison perfectly depicts the struggles, anger, and frustration that an 11-year-old would be feeling in each situation, and how to move through those fears and hurts to become a better person, even at the cost of something or someone you love. The wonderfully ghostly elements are not to be outdone by the pre-teen, lonely and angry angst throughout, and both are evenly balanced to create this realistic feeling mystery novel.
Containing just enough twists to keep you guessing and rendering you incapable of putting the book down, we are given themes of good vs evil, bereavement, family estrangement, friendship, and beliefs. While I would have liked to know more about Lolli and Freya's backstory (why were they living in Singapore?), and I always think that there could be more ghosts, The Ghost Locket will be a great read for any mystery loving reader.