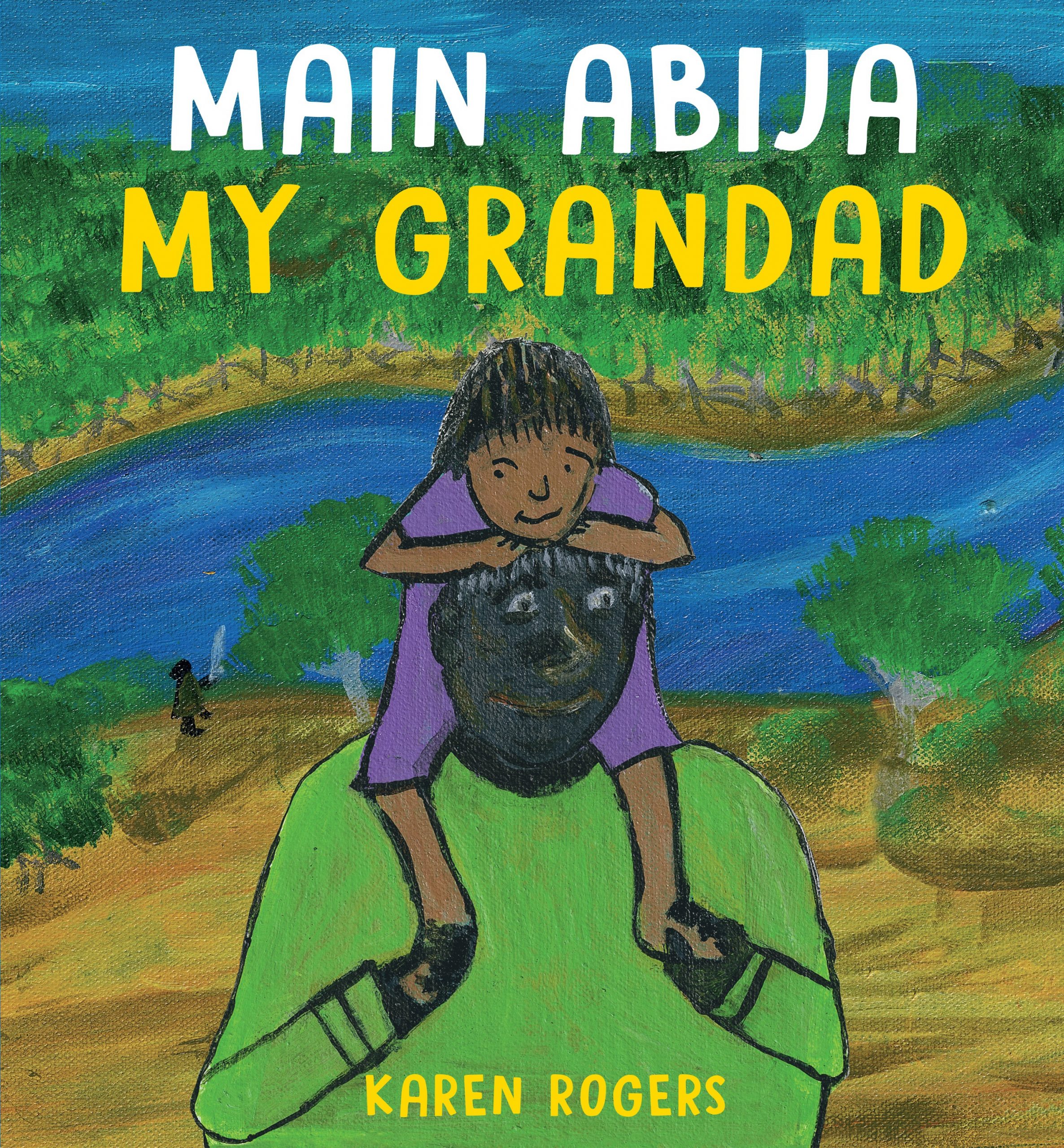 Main Abija – My Grandad
By Karen Rogers
Reviewed by Sue Wright
There are books that fictionalise events in history to make history accessible, and then there are books which play an important role in recovering history and connections that have been lost. Main Abija – My Grandad by Karen Rogers falls into the latter category: reflecting the First Nations storytelling tradition of passing history and culture along from generation to generation in story and pictorial form to ensure that stories, knowledge and connections are not lost again.
Rogers tells the story of her Grandfather, his home in Ngukurr in the Northern Territory, and how he taught his children and grandchildren the language, Dreaming and cultural ways she is now passing along to her own Grandchildren. The story is told simply in two languages, Kriol and English, which is important given the shocking impact of colonialism on the loss of Aboriginal and Torres Strait Islander languages.
It's a small story, but it has an important job to do in recovering history and reconnecting readers to a different, much older history of Australia.