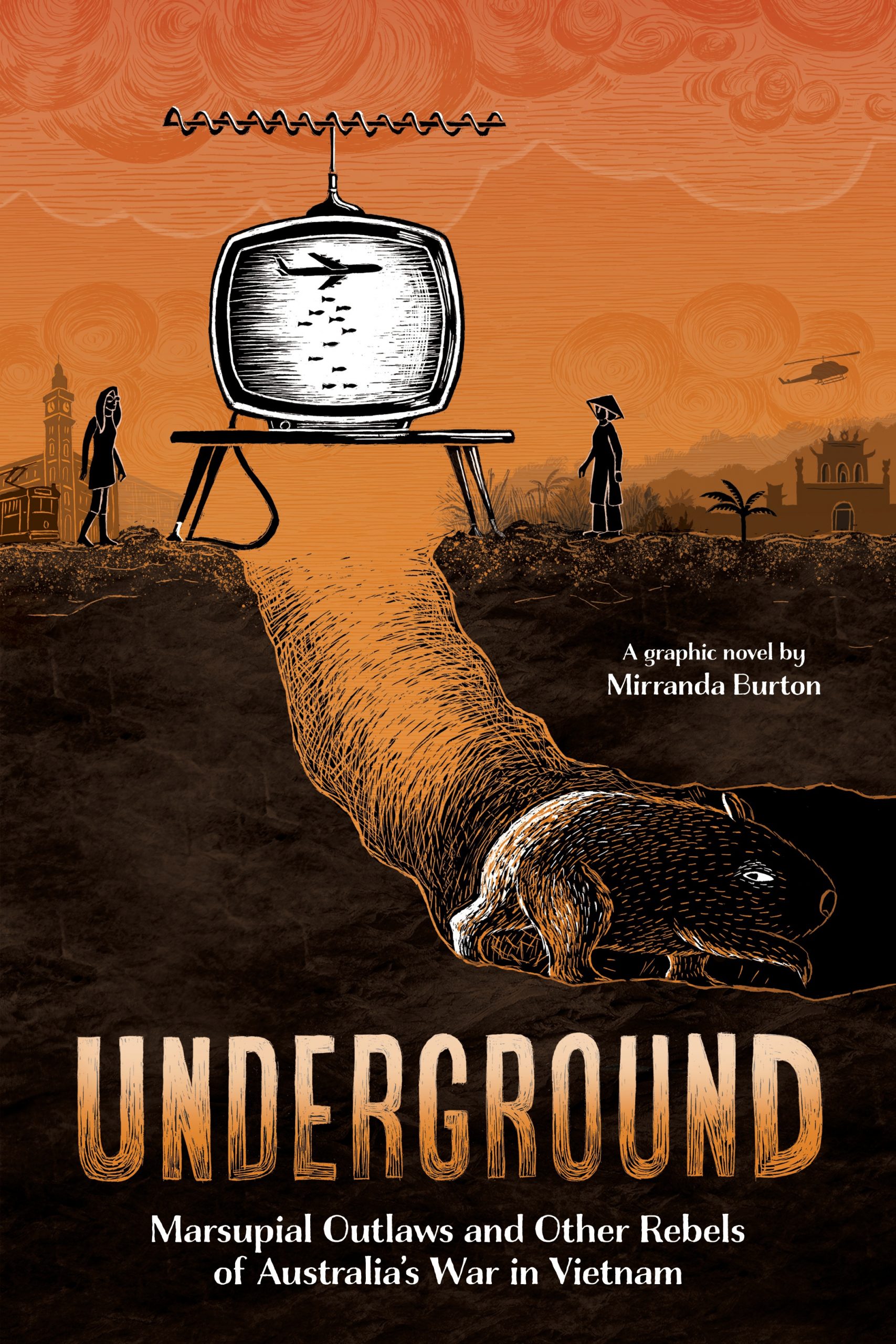 Underground
Marsupial Outlaws and Other Rebels of Australia's War in Vietnam
A graphic novel by Mirranda Burton
Reviewed by Sue Wright
War, civil conflict, racism and division are part of the long legacy of colonialism. When colonial France withdrew from Vietnam, division split the country into North and South, with America throwing their support behind South Vietnam. Mirranda Burton's graphic novel 'Underground' tackles the ensuing conflict and how the French colonial legacy spread to Australia: a country already beset by its own colonial tensions.
Burton uses the story of Jean McLean to hold the many threads of the bigger story in place. McLean helped establish a movement called Save Our Sons, an anti-conscription movement, and her story also helps illuminate the sexism so omnipresent at the time.  It's a complex tale, spanning decades, countries, politics, the arts, beliefs and truths. It's also a tale told with skill through text and illustration, which makes recent history accessible for a broad audience.
McLean's story also ends with her telling the reader "As with the conscription issue, I think bringing justice to refugees would win an election… but nobody believes me." Given the election we've just had in Australia, these words also seem more than a little prescient.