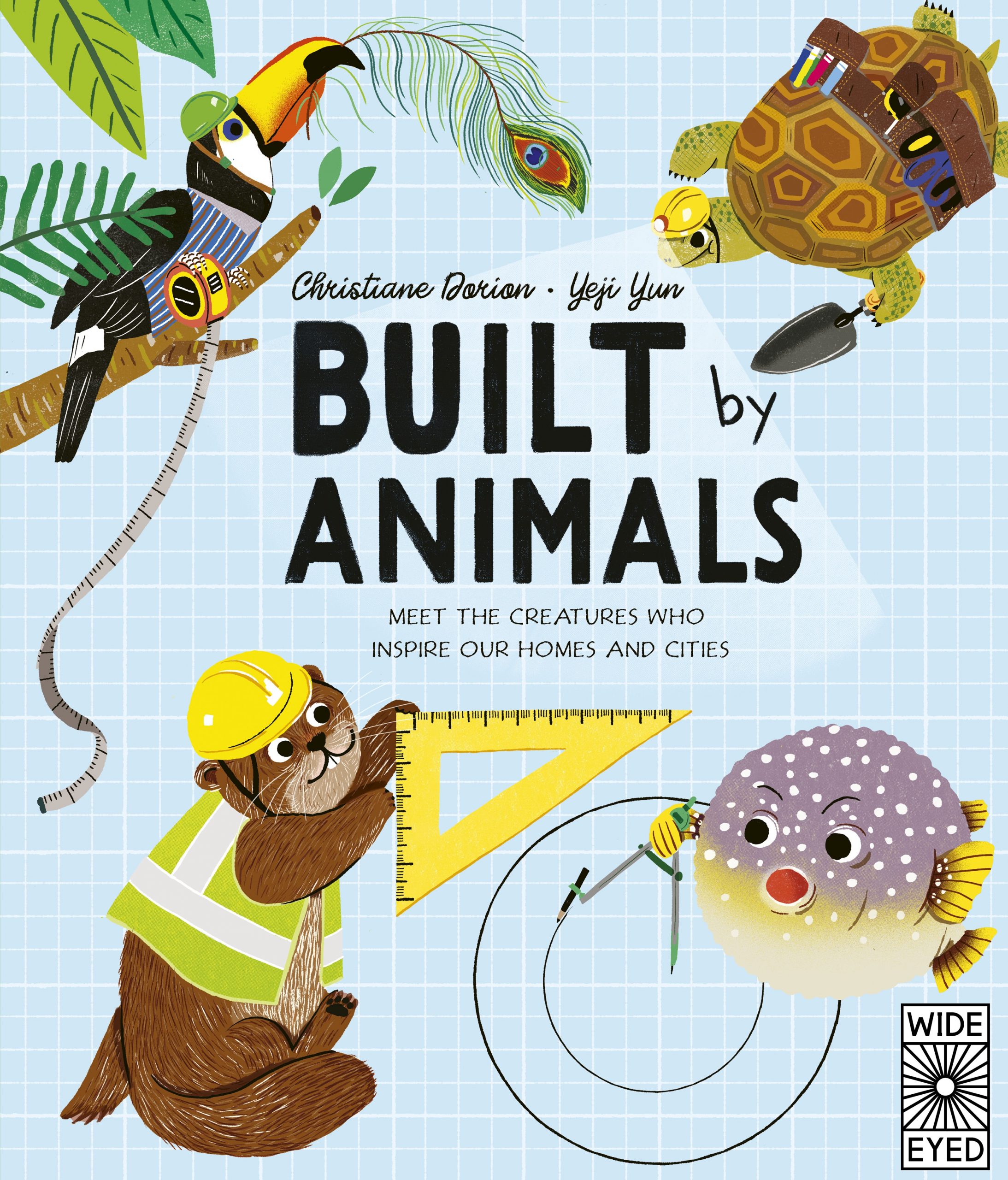 Built by Animals
Meet the Creatures Who Inspire Our Homes and Cities
Written by Christiane Dorion
Illustrated by Yeji Yun
Reviewed by Sandy Driessens
Humans think they can build anything, but the fact is, they have a thing or two to learn from Nature.
Following on from Invented by Animals, Built by Animals introduces us to the plants and animals who have inspired the materials and techniques that are used by humans in the building world today.
Through that renown builder, Beaver, we meet living things from around the world whose biological structure and construction techniques have been and could be used as templates for building towards an ecologically-friendly and sustainable future.
This book dives into the world of biomimicry and answers questions like: – How can we use more solar energy to power our homes? – How can we grow plants in the desert? – How can we pump water to the top of very tall buildings? – How can we clean polluted rivers? From the bee's honeycomb shape that strengthens structures to termites that build their nests with natural air-con, these creatures did it first!
WWF educator, Christiane Dorion's witty, engaging language explains the 'why and how' of biomimicry in design works.
Korean-based artist, Yeji Jun, has created colourful spreads with easily recognizable animals, plants and structures, that also have the humour that is expressed in the text. The endpapers hint at the science and maths. The table of contents at the front makes the builders easy to find and the Index at the back, gives this simple STEM book a resource/text book feel for young scientists.
Aspiring scientist, architects or builders will find this book enthralling and probably refer to it often.  With quite a bit of reading, Built by Animals would be appropriate for children 8 to 12 years.