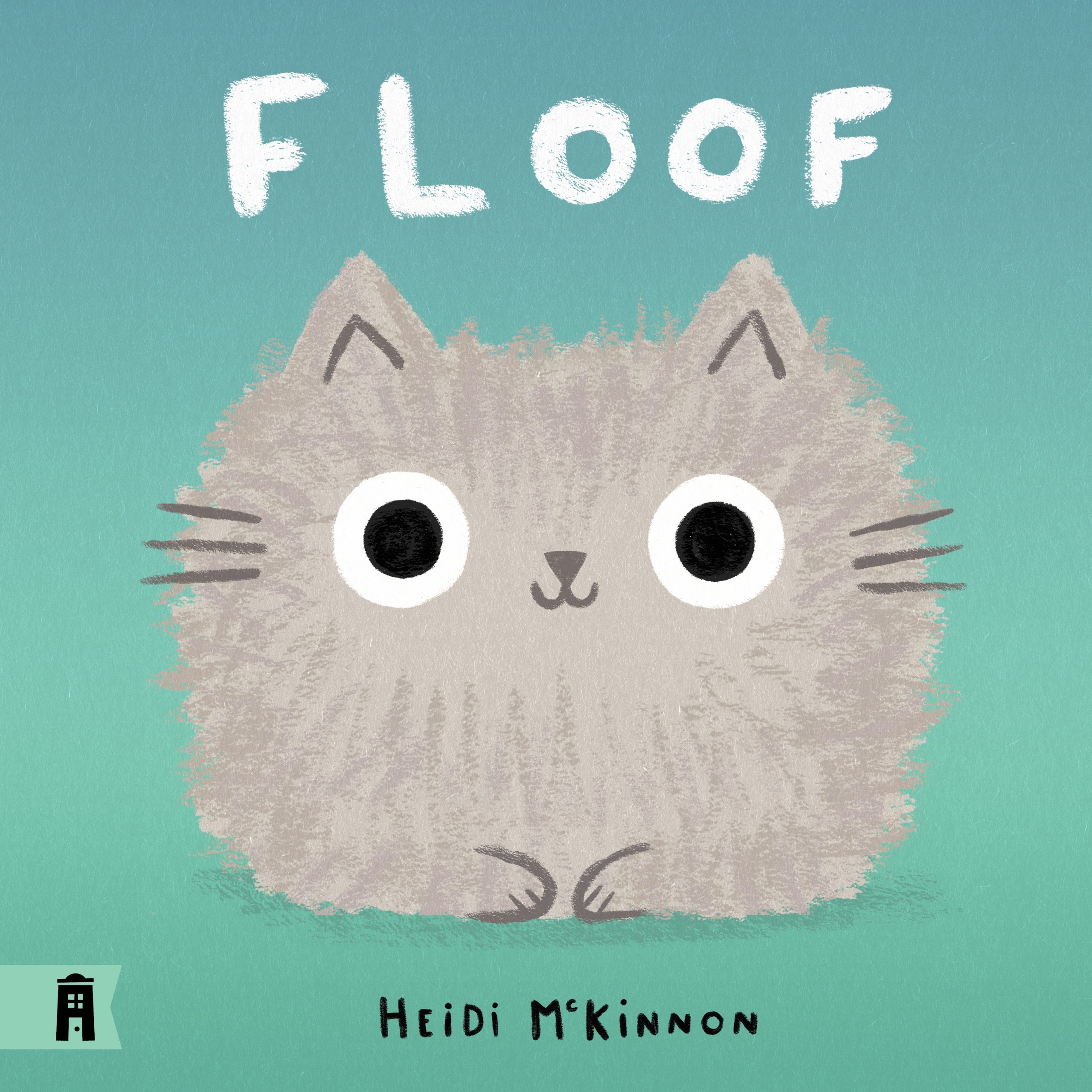 Floof
Written and illustrated by Heidi McKinnon
Reviewed by Mia Macrossan
Heidi is the creator of There's No Such Thing, Baz and Benz, It's a Long Way to Shop and I Just Ate My Friend which was shortlisted for the  CBCA Book of the Year, Crichton Award for New Illustrators, 2018.
She says her books are mostly based on true stories – if that is the case she must have an 'exceptionally furry or hairy' cat (google definition of 'floof').
This is a delightful picture book about a day in the life of a cat called Floof, the 'floofiest' cat ever. She starts her day by ignoring her own cat food and stealing something from the breakfast table.
Her busy day continues as she reads ( sleeping on a pile of books), gardens ( sleeping in a hanging plant), and fits, sits and disappears into boxes.
Her really important work sees her create havoc at and on the computer. Her day continues in this vein with the book finishing with Floof continuing her activities after lights out.
Anyone who lives with a cat will recognise all these typical feline behaviours: the sleeping in odd places, the playfulness, the attention seeking at the computer, the lofty disdain for the neighbour's dog, and the noisy mayhem at night . Heidi says she has recently acquired a kitten and says 'it has been very restful'.
Heidi has kept the text minimal letting the pictures do most of the storytelling and keeping the mood light and amusing. The style is simple and uncluttered keeping the focus firmly on Floof. Sometimes just a paw or the tips of her ears are all that is visible but that is enough to make the intention clear.
Very young children will derive much pleasure from this simple and entertaining 'day in the life of' story. Slightly older ones will enjoy comparing  and contrasting their own furball with Floof, recognising differences and similarities.
This book is such fun it might even convert committed dog lovers but it will certainly appeal to all cat owners and anyone who loves animals.