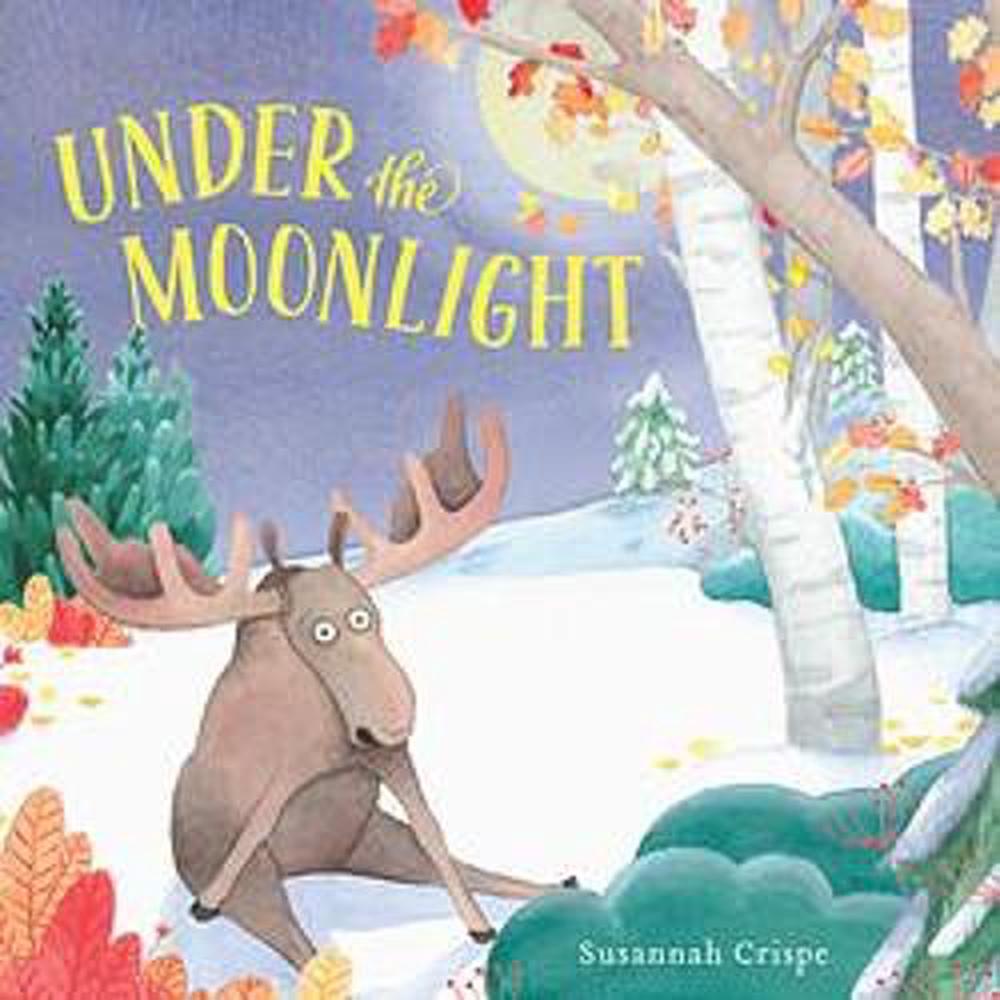 Under the Moonlight
Written and illustrated by Susannah Crispe
Reviewed by Margarite Igras
This gentle and heart-warming picture book is a wonderfully endearing story about an unusual friendship, that provides comfort when afraid, and shows that strength is not dependent on  size.
Moose has been foraging all day in a snow-covered forest. Soon it will be dark. Time to find shelter. He curls up to sleep but is startled by a sharp noise. What can it be? He imagines a monster or other scary creature hiding in the trees and becomes aware of the other noises in the forest. He is trembling, his knees knocking hard, he has shivers and chills and prickly skin.  He tries to be brave and searches for some answers. To his surprise, he befriends a tiny mouse and together they find comfort, strength, and warmth.
The text is in simple verse, with only a few lines on each page. Some pages have no text, especially the full-page introduction of the mouse.  The watercolour illustrations are mainly in soft cool pastels, with a scattering of the bright remnants of autumn leaves, and the vivid red and white fly mushroom that adds a touch of wonderland to this beautiful story.
Moose is very much the centre of the story. He is animated not only in his fear but is also comical in his awkward poses and responses. Each page is laden with details waiting to be found – the white owl, the fox, the snow hare, and for the keen eyes, the almost hidden mouse in the first pages of the book. The end pages present an opportunity to retell the story.
This story will capture the hearts and attention not only of the young readers, but also the adult readers of the story.