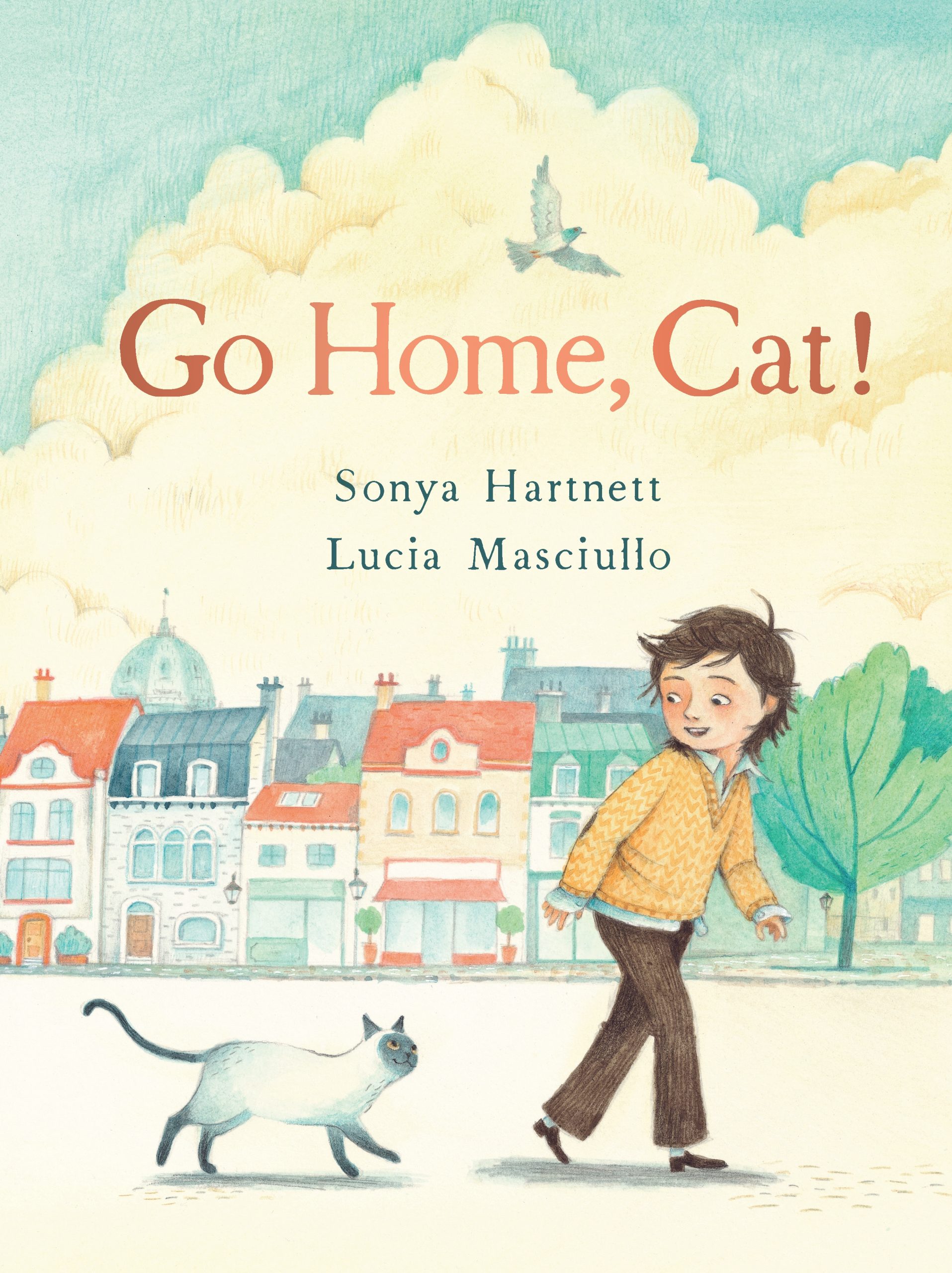 Go Home, Cat!
Written by Sonya Hartnett
Illustrated by Lucia Masciullo
Reviewed by Sarah Custance
Australian author Sonya Hartnett is a writer of fiction for children, YA, and adults. In 2008 she was the winner of the Astrid Lindgren Memorial Award, which is one of the most prestigious awards in children's literature. Having previously teamed up with award-winning illustrator Lucia Masciullo for their picture book Come Down, Cat!, they are now at it again in this new picture book, Go Home, Cat!.
When Nicholas finds a silver coin while digging in the garden, he is excited to go to the store and buy some licorice, as he loves it more than almost anything! But as Nicholas sets off to the store, he hears a sound that is all too familiar, the 'Marl' of his cat!
Worried that the cat might be in danger of getting lost or chased by dogs, Nicholas repeatedly tells her to go home but she simply doesn't listen. As Nicholas gets to the sweet shop an incident occurs where he must make a choice about what is actually the most important thing to him.
Go Home, Cat! will become a favourite read for any young cat and sweet lovers. It's easy to follow story and beautiful, engaging illustrations will quickly draw in early readers. As a native Italian, illustrator Lucia Masciullo has referred back to her home roots for these illustrations as shown in their rustic charm and European feel. Go Home, Cat! would make a lovely gift or library purchase have a large target audience appeal.