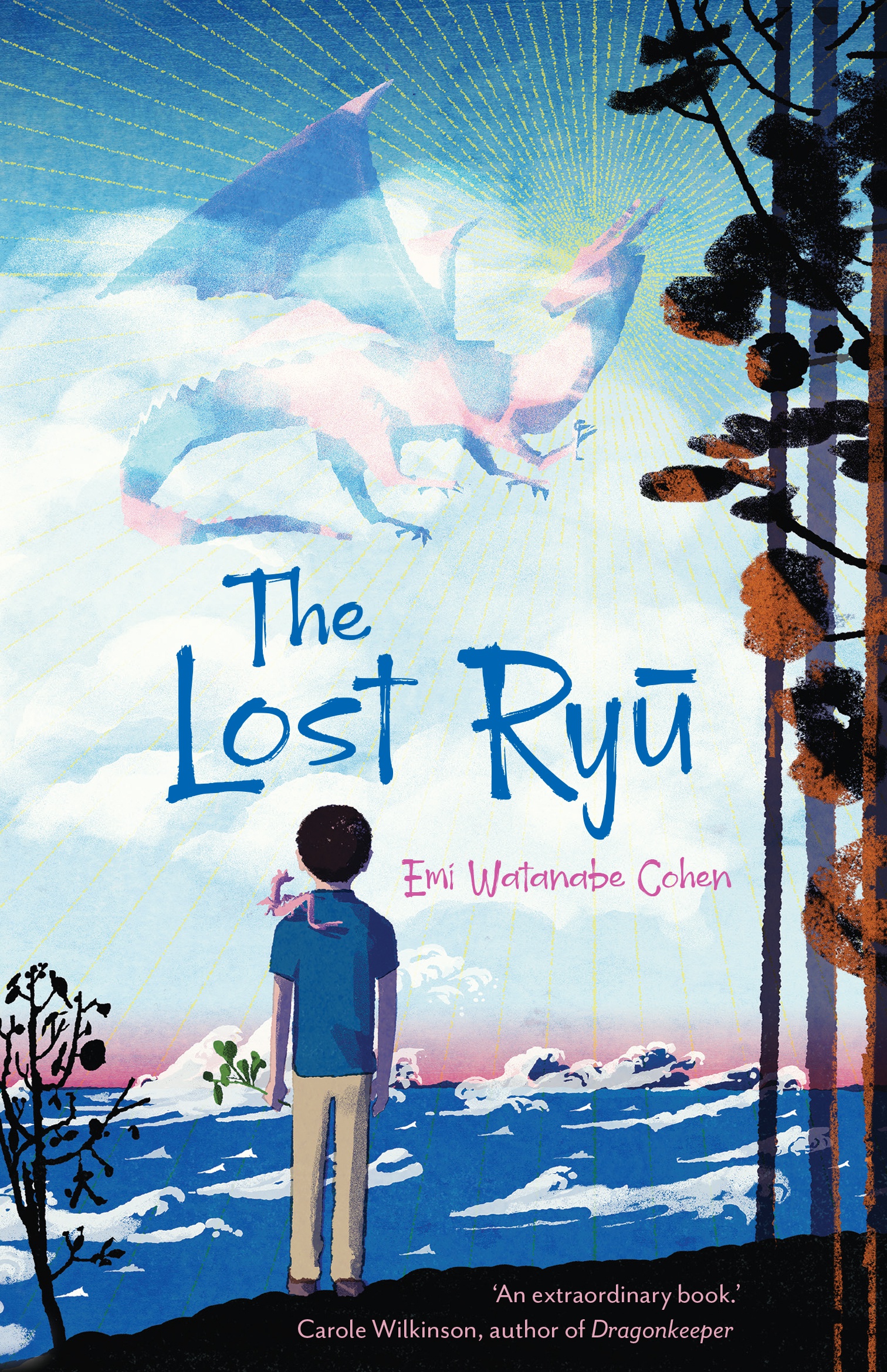 The Lost Ryu
Written by Emi Watanabe Cohen
Reviewed by Sarah Custance
American/Japanese author Emi Watanabe Cohen blends Japanese, American, and Jewish folktales and languages in her debut middle grade novel to create a marvellous story about friendship, family, and heritage.
10-year-old Kohei lives in Japan in 1965, 20 years after the bombs fell over Hiroshima and Nagasaki, and 20 years since the last of the big ryu , the Japanese dragons, disappeared to become nothing more than legends. But to Kohei the big ryu are more than legends. He wants to find them when he is older and, in doing so, to find a way to mend his family. When his grandfather suddenly falls gravely ill, Kohei decides that his grand quest needs to start now.
With help from his own sarcastic, smart, and reliable little ryu, Yuharu (who can fit in the palm of his hand), his new Japanese American neighbour, Isolde, and her western, Yiddish speaking dragon, Cheshire, he and his unlikely companions start out on a search for the legendary big ryu.
But soon both Kohei and Isolde realise that to move forward they must acknowledge their own shortcomings and face the realities of their present situations due to their tragic pasts…
For a debut novel, The Lost Ryu has a wonderfully lyrical writing style and folktale vibe throughout. When you have both a Japanese character and a Jewish-American character in a middle-grade story taking place just after WW II  it would be easy to slip into a dark and depressing mode but Emi has managed to keep in the realities of living in a post war society while also making sure that the story still feels light and whimsical (in no small part due to making dragons a fixture in this reality).
The story deals with issues such as dysfunctional families, generational trauma, friendship, war, and finding your place in a broken society. It was a very different and interesting book to read and I would highly recommend it to anyone (both child and adult) who has lived with the generational trauma that comes from war. Overall, Emi has delivered an appealing story about friendships, family, and best of all, dragons!