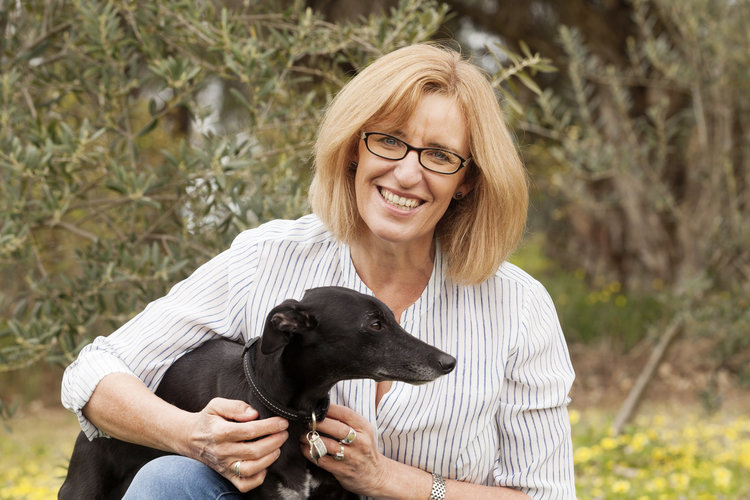 Meet the Book Links 2022 Children's Historical Fiction Award Short List #3 Katrina Nannestad

There are four brilliant writers on the Book Links Children's Historical Fiction Award Shortlist,

Mirranda

 Burton, 

Lorraine Marwood

, Katrina Nannestad and Wendy Orr. Each one has kindly agreed to answer a few questions about writing historical fiction for StoryLinks.
Katrina Nannestad
is the author of Rabbit, Soldier, Angel, Thief, described by the judges as 'an ever-topical story, inspired by real events during World War 2, of a boy caught up in a cruel war. Katrina does not shirk the serious issues but presents them in ways accessible to young readers. Carefully structured and sensitively written this novel creates a space that celebrates timeless values of family, friendship and belonging amidst shocking violence.'
Katrina is attending the Book Links online event on Wednesday July 27 where the winner will be announced. You can meet her and find out who the winner is by  attending the online event on Wednesday 27 July details here.
Katrina, thank you for talking to StoryLinks.
Why do you write historical novels? It's great fun. The research is fascinating – I'm always learning something new. And I love the challenge of taking a particular event in history and narrowing it down to one character's personal but believable story. The whole process really brings history alive for me.
What attracted you to the particular time & themes in Rabbit, Soldier, Angel, Thief? I like the idea of writing about lesser-known aspects of war history, particularly those that involve children.  When I was writing We Are Wolves, I was doing some research about Hitler Youth members serving in combat and came across a number of stories about child soldiers. One of them told of a little Russian boy, Sergey Aleshkov, who was believed to be the youngest child to have served during the Second World War.  He was somewhere between six and eight years of age when he joined the Red Army. I was astonished!
The accounts I read of Sergey were almost fable-like, describing him as brave, loyal, cheerful and a great comfort to his comrades. This started me wondering: could one little child really make a positive impact on people's lives amidst the overwhelming horrors of war?  And so my character, Sasha, started to take shape – a little orphan boy, determined to make a difference in the only way he knows how, by being kind and loving.
How do you ensure that your characters are 'in period' and not modern people transported into the past?  It may explain the attraction of 'time-slip' novels where characters with modern attitudes can provide a commentary on past values and beliefs. What are your thoughts on this?

I think the key to keeping in period is to be thorough with research in all things both big and small. Then, when I'm writing, I immerse myself fully in the story, so that I feel like I'm going on the journey with my character. I get really emotionally involved. It's exhausting, but I don't know any other way of writing.
Time slip stories are great because the difference between the main character's modern life and their time-travel life can be extreme and shocking. I think it's also a good style for keeping stories accessible and age-appropriate for children. And of course, it's intriguing – what if we really were able to travel through time, or if we accidentally slipped through a time portal and found ourselves in another, less friendly era?
However, for historical fiction, my preference is to write (and read) about a character who is of that time. I think this allows the reader to become more emotionally involved – to enter more fully into the situation and feel the pain, the challenges, the victories. It's great for building suspense because there's no hope of a quick escape for the main character by slipping back through time to their safe and comfortable present, no benefit of modern knowledge and hindsight.
What kind of research did you do for this novel? Who/what were the best sources of information? I read a number of history books that were fascinating and incredibly helpful in looking at the Great Patriotic War from an individual/personal level.  I don't usually list these books, as they are not suitable for children, so please don't share these titles with your students or other young ones in your life.
The books I found particularly useful and inspiring, were:
A Writer at War- Vasily Grossman with the Red Army 1941-1945, Edited and translated by Antony Beevor and Luba Vinogradova
Last Witnesses – Unchildlike Stories, Svetlana Alexievich
The Unwomanly Face of War, Svetlana Alexievich
Stalingrad, Antony Beevor
The Stuff of Soldiers – A History of the Red Army in World War II Through Objects, Brandon M Schechter
The internet is, of course, an amazing source of information – encyclopaedias, articles, blogs, documentaries, videos, photographs, recipes, songs, folk tales, themed history lessons, movies, animations/maps/graphics of what happened with battles and troop movements at certain points in time, and so much more. I'll look at anything that helps me understand more fully what went on during that part of history.  I even watched a Lego animation of one battle!
There are so many small points I have to look up throughout the day while writing a historical novel – even down to the etymology of a word or phrase, to make sure I'm not using language that was unknown in that place and time. Imagine the days before the internet when you'd have to make a list of all your questions then head off to your local library and hope the books there had all the answers!
 Are you working on any more historical novels? If yes, can you tell us a bit about it? My next historical novel will be out in November and is called Waiting for the Storks. It's about a little Polish girl who is stolen from her family in Krakow and Germanised as part of Himmler's Lebensborn Program. You can see the cover and blurb here on my website:https://www.katrinanannestad.com/ Just this week I have started quite a different historical novel. This one is inspired by my grandmother's story and is set in 1950's Australia.
Wow, Katrina, you are certainly busy. I notice that  the next instalment in The Travelling Bookshop Series Mim and the Anxious Artist is also about to hit the shelves.
Find out more about all of Katrina's books at her website.