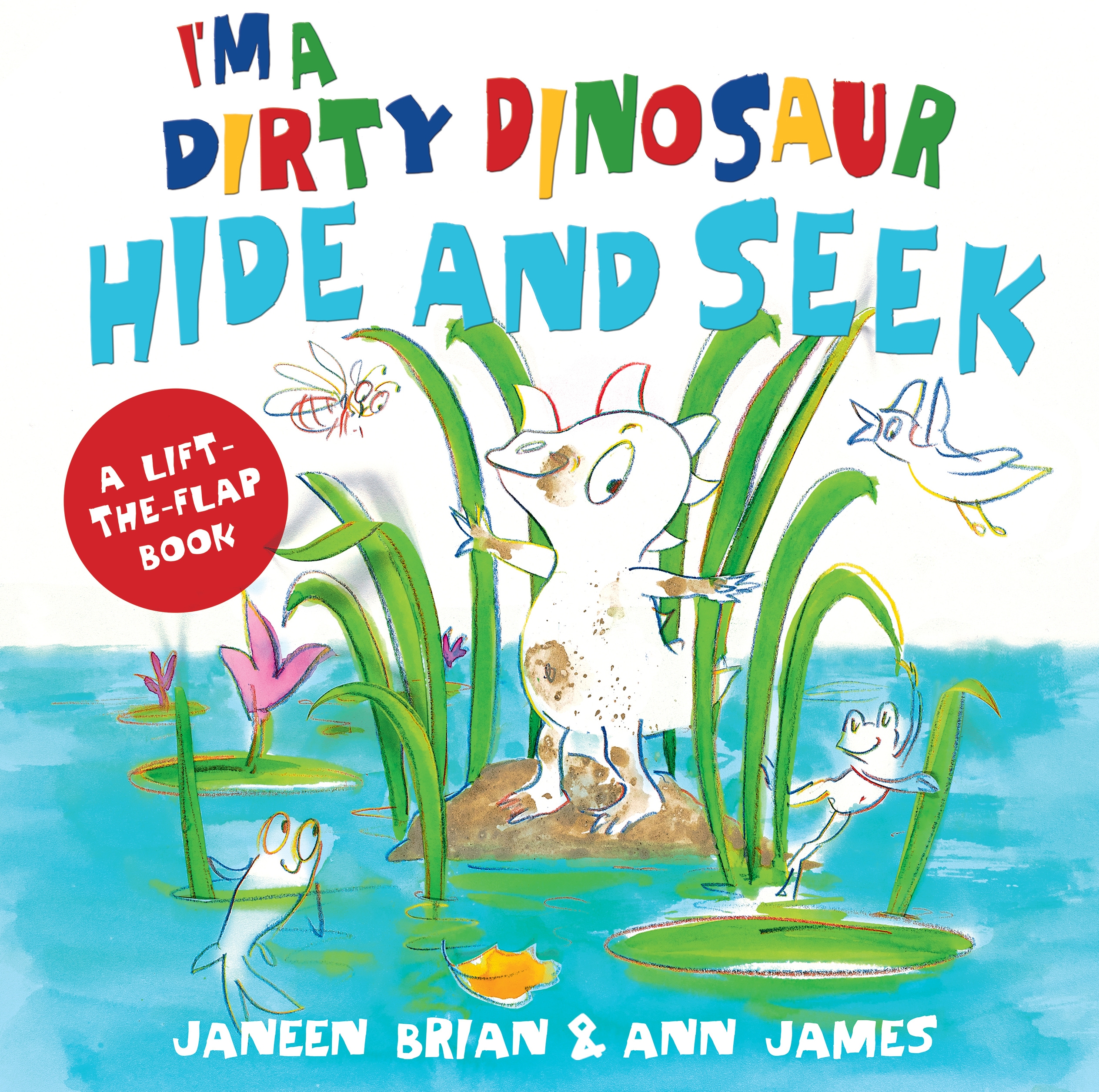 I'm a Dirty Dinosaur Hide and Seek
A Lift-the-flap book
Created by Janeen Brian and Ann James
Reviewed by Mia Macrossan
Janeen Brian and Ann James are the  creators of the award winning I'm a Dirty Dinosaur(2019), famously illustrated using real mud. Now here is a sequel, a lift-the-flap book where our favourite dirty dinosaur searches for his animal friends in various places.
Each of these can be found hiding under one of the two flaps on each double page. If you pick the wrong one you will find maybe one butterfly, or two dragonflies, or three snails or four polliwogs or five beetles, so in a subtle way it is also a counting book.
Mud as well as more traditional art materials are used to create vibrant joyful pages full of life and movement. The text is minimal but descriptive: Where is Bird? Feathery and flittery. Tweety and twittery. Where is Bee? Busy and buzzy. Stripy and fuzzy. 
An engaging and amusing book for the very young.