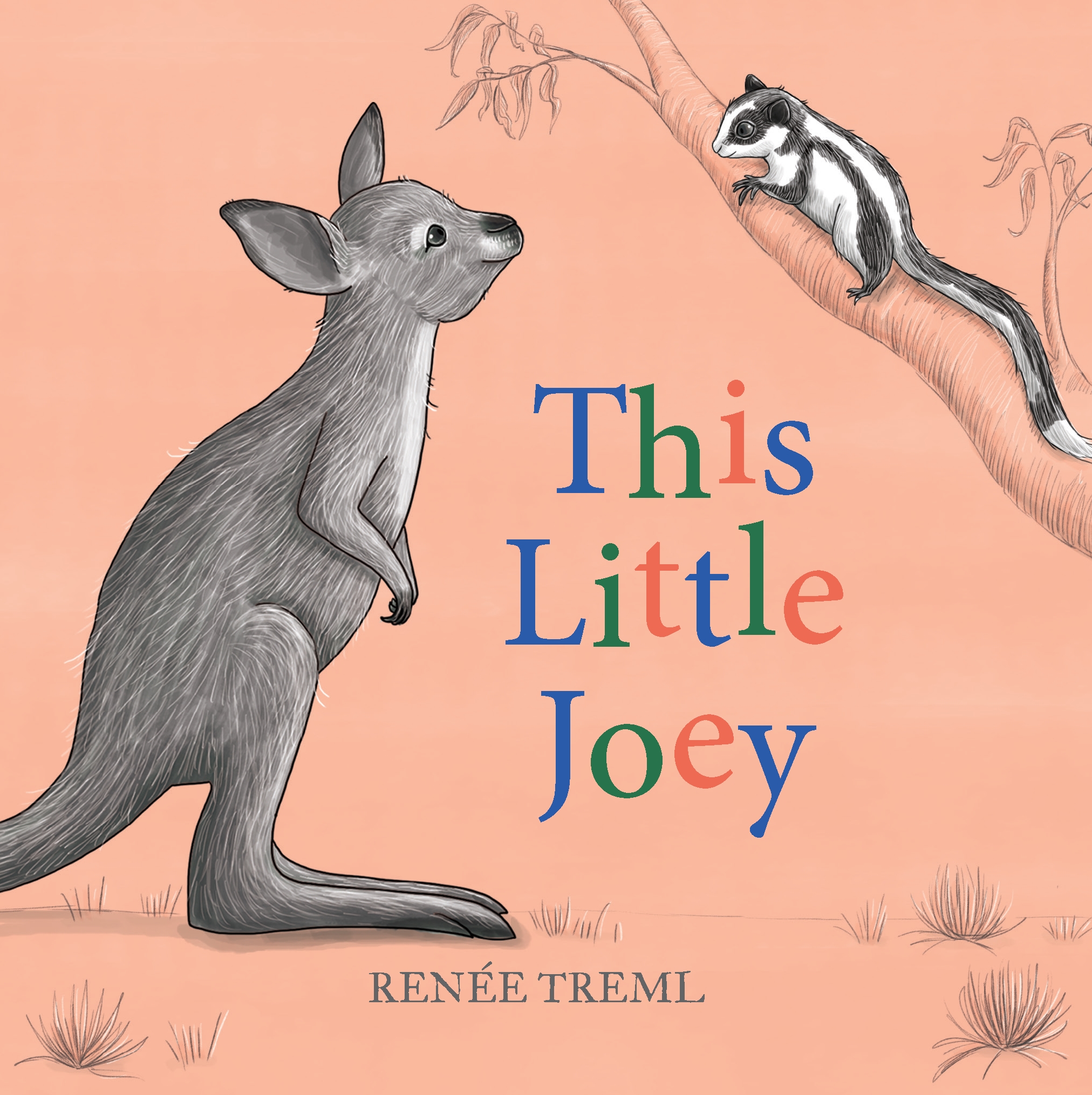 This Little Joey
Created by Renee Treml
Reviewed by Mia Macrossan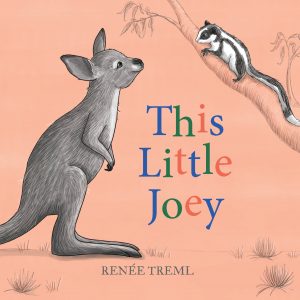 Since moving to Australia from the US in 2007 Renee has been inspired by the diversity of our wildlife and has produced a award winning list of titles that range from board books for the very young to graphic novels for middle grade readers such as Sherlock Bones and the Natural History Mystery series.
This Little Joey is a deceptively simple board book which has been carefully designed and crafted to convey a lot of information without weighing the reader down.
Apparently all baby marsupials are known as joeys, yet they come in many different shapes and sizes. Here Renee introduces children to the well known as well as the unfamiliar joeys.
The name of each animal is always written in small type at the bottom of the page: some are quite unfamiliar – the yellow footed antechinus; some are a bit ugly – the Southern marsupial mole; but many familiar animals, such as the wombat, possum and wallaby also feature.
Each animal is carefully illustrated in black and white line presented with a few environmental details with a varying softly coloured background. A repeating detail in the illustration such a string of ants, or a bird in a tree gives an idea of the comparative size of each animal.
The simple rhyming text is delightful revealing one fact about each animal: This little joey munches on plants. This little joey crunches on ants. 
A perfect little book to share with young children.
Puffin 2022