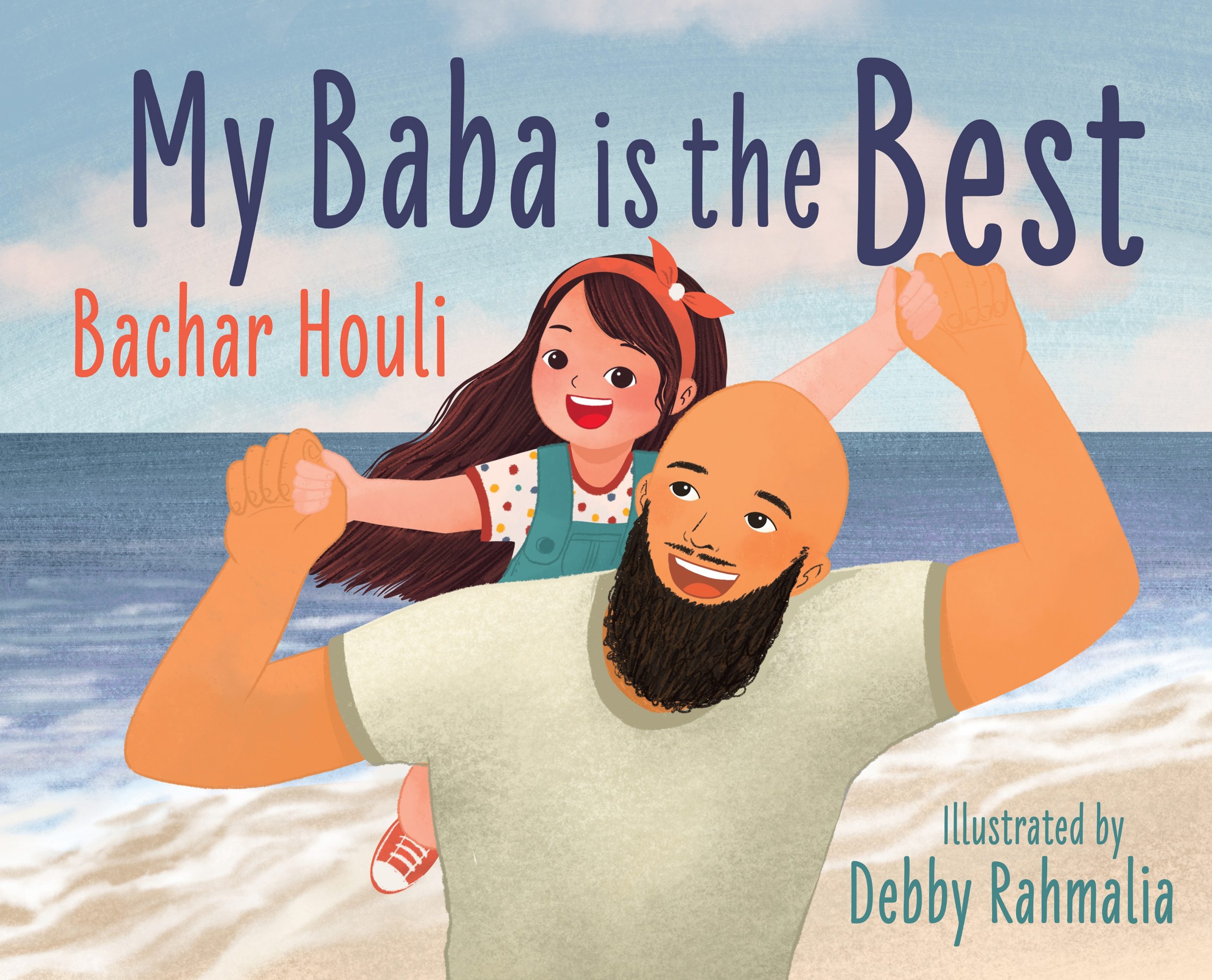 My Baba is the Best
Written by Bachar Houli
Illustrated by Debby Rahmalia
Reviewed by Mia Macrossan
Bachar Houli is a noted AFL football player and devout Muslim who has successfully promoted various community initiatives. This is his first picture book.
It is a colourful depiction of Muslim family life in Australia, focusing on the father told from an adoring daughter's point of view. He is shown joining his children in various activities such as trampolining, gardening, fishing and doing exercises in the back garden. The children even accompany him on his training runs around the Cherry Lake track.
Every night Baba reads a special prayer to his children to keep them safe and every Friday they go to the mosque. There are several pages devoted to celebrating Eid which shows the family at prayer, breaking their fast and visiting family. The book ends with the family happily camping out in the Australian bush.
The illustrations are colourful and child friendly showing Baba, who has a remarkable resemblance to Bachar Houli, as happy and smiling throughout.
This book would be a useful addition to a school library as it deepens cultural awareness and perhaps answers questions posed by non Muslim children as well as being a joyful celebration of a family spending time together.