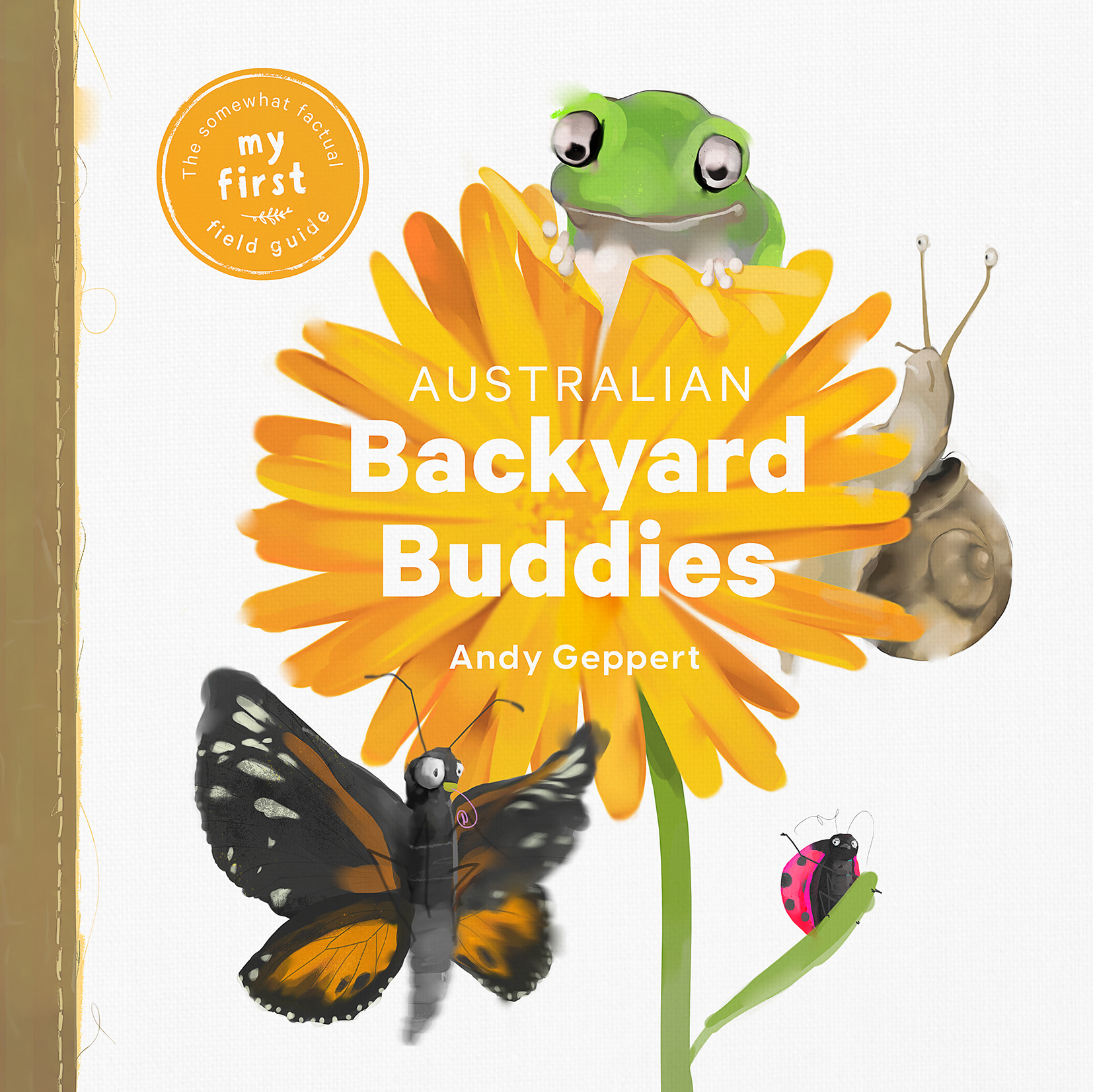 Australian Backyard Buddies
Created by Andy Geppert
Reviewed by Mia Macrossan
Andy is an Australian illustrator based in Brisbane who previous books include Little Big Tree which won the Crichton Award for a new illustrator in 2010, and Meep, a CBCA Notable Book in 2016.
For this attractive and informative little book Andy has chosen ten common creatures that inhabit our Australian backyards and given each of them a double page spread. He packs in a lot of information without cluttering up the page and sticks to the same format throughout so the beginning readers can easily find what they seek.
He describes the animal in words as well as providing an illustration. He tells us what they eat, if they are ok to touch, when they are most likely to be found (night or day, or both) and provides a useful size comparison with a teaspoon. He also includes a top tip which is informative, funny, and instructive, e.g. 'Butterflies taste food using their feet. We don't recommend trying that.'
He concludes by including a description of a pet rock which live in backyards all over the world and have even been spotted sitting on desks in city office towers.
The front endpapers show all the animals and gives the page numbers for each of them.
This delightful book should be in every home and library as it will encourage young minds to explore their own backyard, to recognize the common animals to be found therein and to enjoy interacting with them in a safe way.