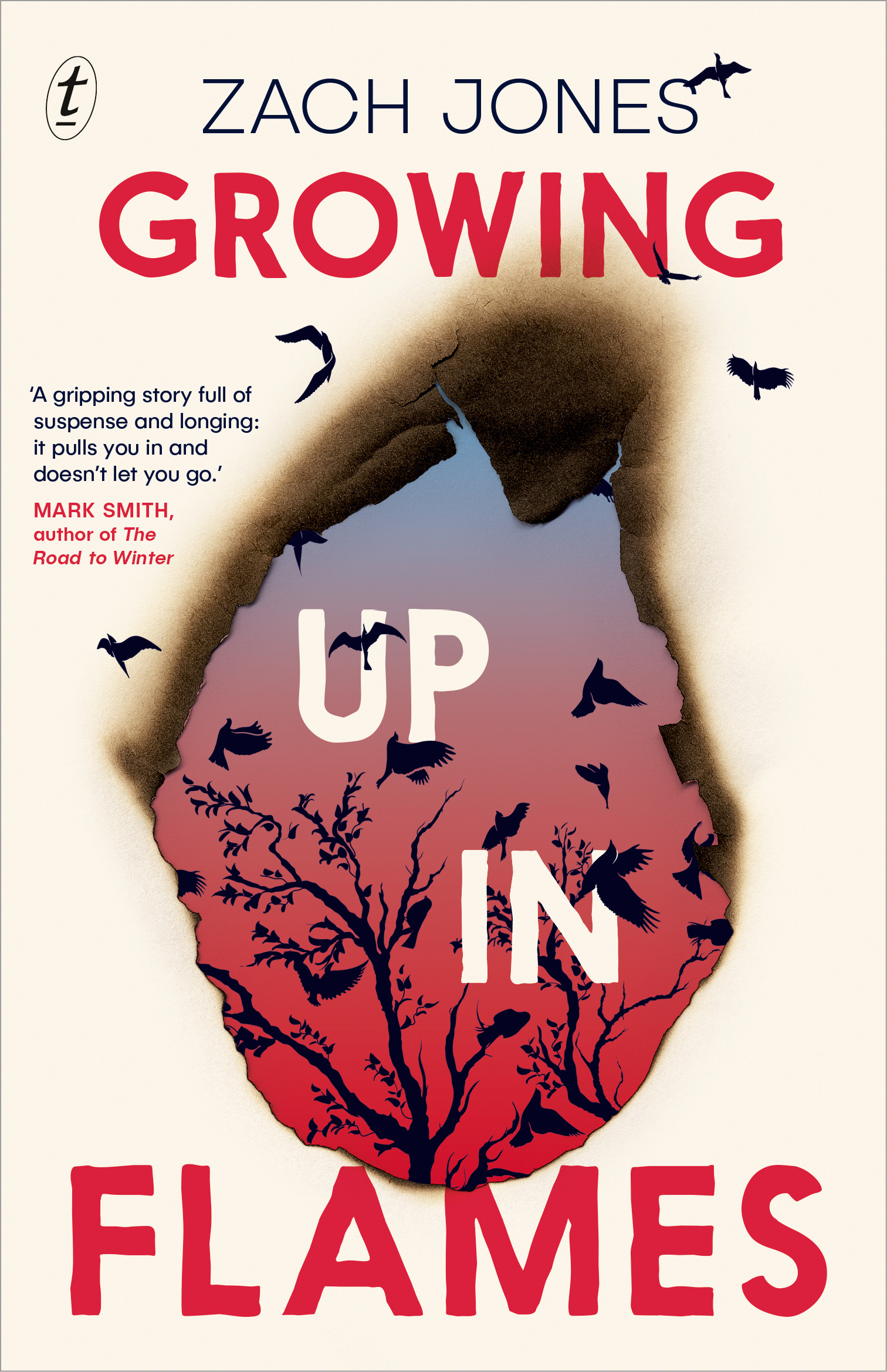 Growing Up in Flames
By Zach Jones
Reviewed by Caeleigh Hancock
Growing up in Flames is the debut novel of Zach Jones. It is an insightful exploration of intergenerational trauma and grief set in a rural town in Australia focusing on four people.
After her mother Ava dies in a bush fire, teenager Kenna goes to live with her aunt and uncle in the small rural town where Ava grew up.  Kenna doesn't want to be there and feels like an outsider.
Teenaged Noah has lived here his entire life but feels the same. He thinks that fire can fix his problems and he's so intent on burning down the general store that he doesn't notice Kenna until it's too late.  Now Kenna's vengeful actions are about to bring more chaos into his already chaotic life.
James escaped his abusive parents as a teenager and now 20 years later may hold the key to Kenna finding out Ava's childhood secrets.  But James has an agenda of his own and Kenna's obsessive pursuit of the answers she thinks will reconnect her to her mother may put both her and Noah in danger.
Zach has written a suspenseful and thought-provoking page turner.  The weaving of the story across two generations provides an insight into how trauma is carried from one generation to the next.  Sometimes Kenna, Noah, Ava and James struggle to overcome their trauma and sometimes they make decisions and act in ways that harm both themselves and those around them, including those trying to help them.  These people are flawed, complex and instantly believable.
The author has a clear, pacy writing style making the complex plot running over two different timelines an easy task for the reader to follow.
A thoroughly engaging read that was hard to put down.  Suitable for older teenagers.