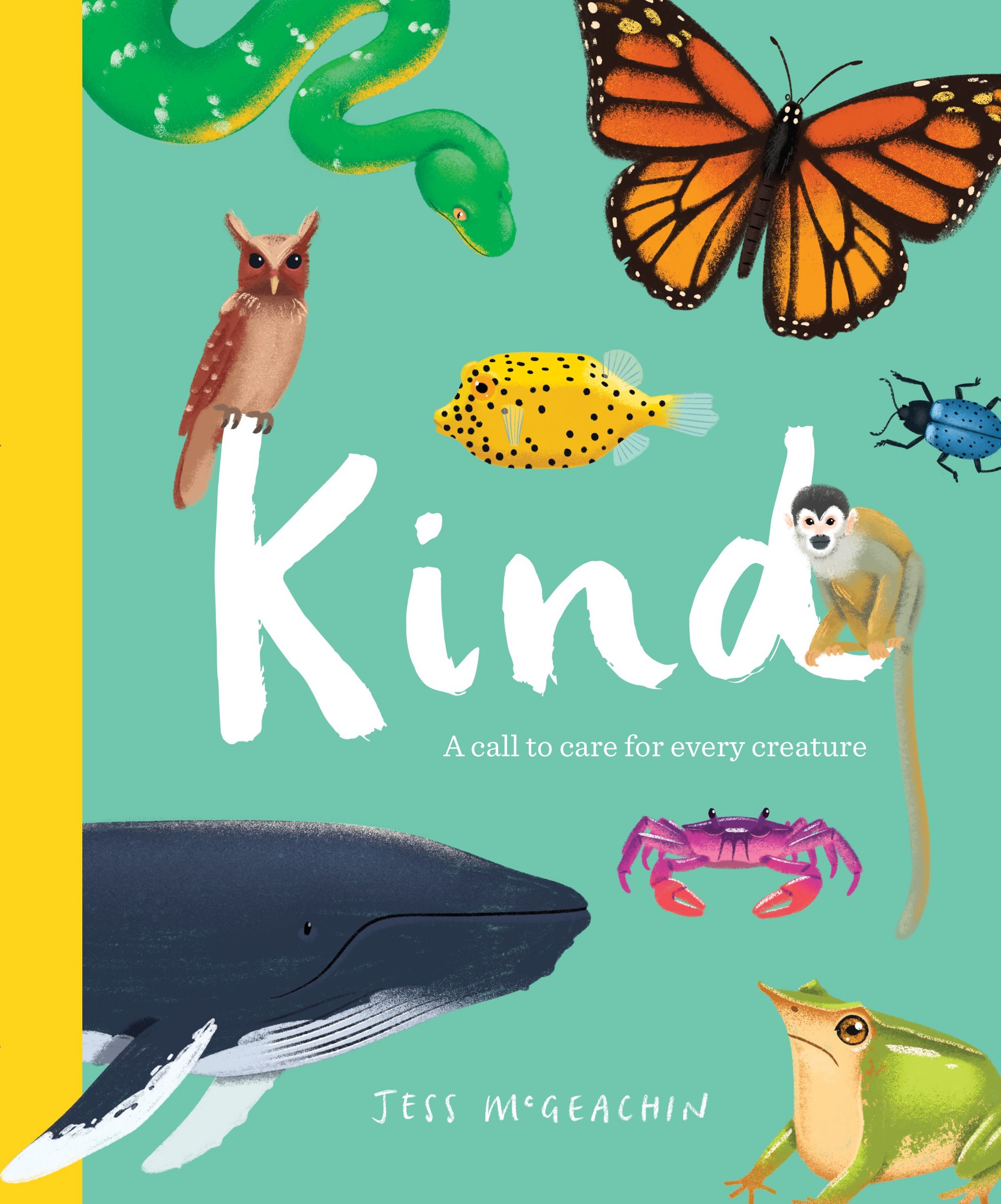 Kind
Written and illustrated by Jess McGeachin
Reviewed by Margarite Igras
This beautifully illustrated picture book has a surprisingly loaded title. Yes, it is about the different kinds of creatures that inhabit our tiny spinning dot/the perfect place, in all of space/And only home we've got. But it also about another meaning of kind – the importance of caring for our amazing fauna and environment and to be caring of one another and self.
The cover is sprinkled with creatures that inhabit our world, from the owl and butterfly to the frog, penguin, and snake. Then turn to the bright yellow end pages, with the silhouettes of animals. These are waiting to be named by the reader. As you turn the pages, a little girl introduces us with a poem setting the scene. She too is reading this book. With each following double page, we are introduced to a kind of animal such as the common looking penguin, green frog, or owl on one side and an explosion of fifteen or so different types of penguins, frogs, or owls on the other. A smooth introduction to the notion of variety in species.
The simple rhyming text consists of four lines with the repetitive first line mantra – "Be kind to those who…", followed by some information about the animal in question. Be kind to those who croak/They share a secret tune/A choir in the marsh/Below the midnight moon.
The illustrations range from the friendly story book quality girl at the beginning and ending of the book, to the more detailed colourful creatures that inhabit the pages. And for those who are really interested, the more technical names of the many species of animals and insects.
What a sensitive and well thought out book about the stewardship of our natural resources.