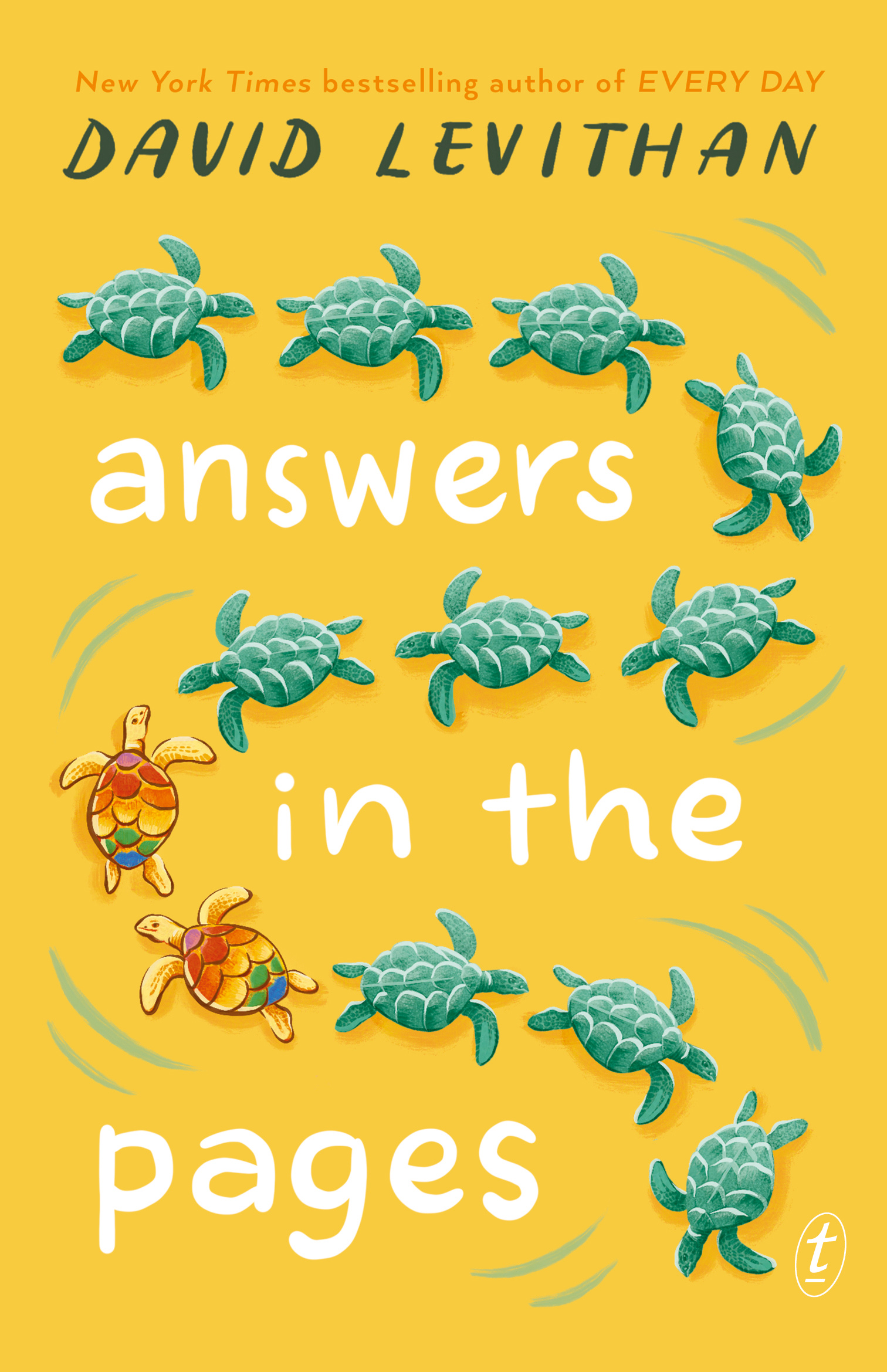 Answers in the Pages
By David Levithan
Reviewed by Mia Macrossan
David Levithan is an award-winning and New York Times-bestselling author of young adult books, including 19 Love Songs, Every Day, Boy Meets Boy, Nick & Norah's Infinite Playlist (with Rachel Cohn) and Will Grayson, Will Grayson (with John Green).
David Levithan is a serious and skilful writer. He can be funny and sensitive, perceptive and engaging and knows how to spin a good yarn. All these talents come into play in Answers on the Page where he takes a three pronged approach to his theme.
Firstly we meet Donovan in middle grade whose gay teacher sets the class a book to read that Donovan's mother does not approve of. She doesn't think he is ready for the  issues she thinks are in the book and gets up a challenge with the help of some other parents. This makes Donovan and the rest of his classmates understandably keen to finish reading the book to find out what the fuss is all about. This strand is told in the first person from Donovan's point of view.
Secondly the reader follows the story of the  book in question, which features Rick and Oliver, two 12- year-old  special agents who have many spectacular and highly improbable close escapes from dastardly villains. It seems a typical story full of action and adventure guaranteed to appeal to this age group.
Thirdly, there is the story of the blossoming friendship between Gideon, a shy turtle loving middle grader and Roberto, the new boy in class. Gradually their friendship deepens into something more. There is a genuine affection between the two boys, beautifully described and developed by Levithan. In a clever plot twist at the end of the book we meet these characters again when they are all grown up.
As these three strands become interwoven and more complex several themes emerge. Levithan is obviously concerned about the role of books and reading in a person's life. He makes a strong case against censorship and for allowing diverse viewpoints to be represented in young people's reading. "The meaning of a book may be informed by the author's intentions, it isn't defined by them. Meaning comes from the combination of what the author puts in and what the reader takes out' p 67.
In his note at the end Levithan writes about the influence of other queer writers who wrote openly queer books and he acknowledges them by giving their names to some of the characters in Answers on the Page, providing an instant reading list of ground-breaking books for those interested.
It is also a touching story about different types of friendship in middle grade and how they fluctuate change and develop over time. It is a story of families and how they react differently to life's challenges. It's about being brave and standing up for yourself.
So this is rich in themes, satisfying in characterisation, enlivened by a gentle wit. He paints vividly realised pictures, of everyday life, of someone's internal landscape, and just has fun with writing e.g. 'sometimes Mr Howe made us read these old classics that had cobwebs between the sentence' p 12.
This enjoyable and thought provoking book should be in every school library and read by as many people as possible.