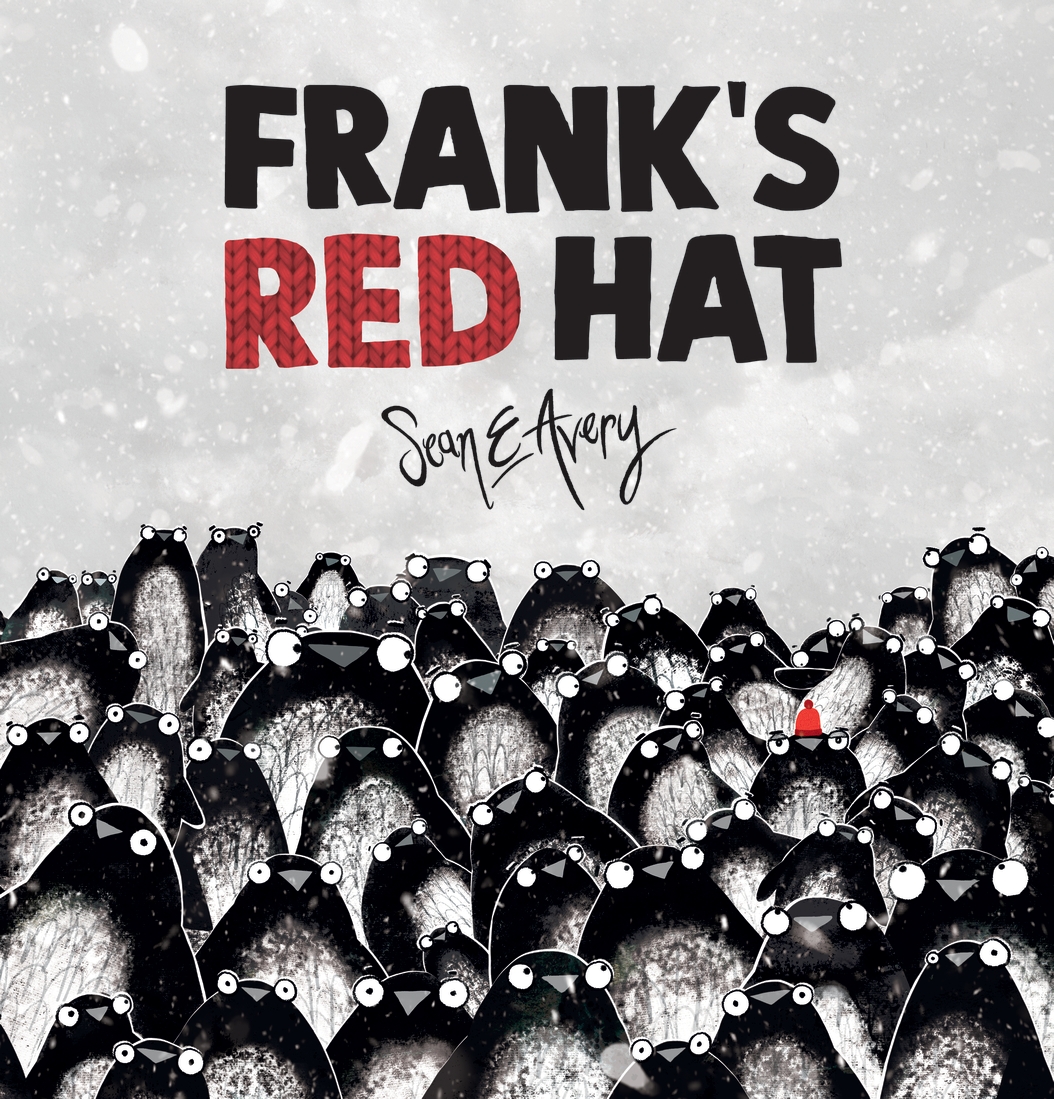 Frank's Red Hat
By Sean E. Avery
Reviewed by Barbara Braxton
Frank is a penguin with ideas. Some are better than others but often they are  not so good.. So when he  he shows the other penguins his strange new creation, they are very nervous. It's something they'd never seen or expected to see in their cold and colourless Antarctic world — a red hat. and when Neville puts it on and is immediately taken by a killer whale, they definitely don't want anything to do with it –  or the lime, copper, apricot, cobalt, lilac versions Frank offered.  In fact, they didn't care for any of his colour variations – it was the hat itself that was evil.
Despite his perseverance, Frank had to admit defeat and declared he would not make any more hats until…
Sometimes it just takes someone with a belief in their ideas, in what they do and can offer to bring colour into a monochrome world thus changing that world forever, and Frank's determination and resilience to be and make the changes is a lesson to all those who have a talent or an idea. Encouraging those with the big ideas to not give up, to persevere while being willing to listen to their audience and even modify their prototypes to address concerns and meet new needs, this is a story that offers the boost to continue that might be needed.
On the other hand, it opens up opportunities for discussions from the penguins' perspective about how we are naturally resistant to change that takes us beyond our comfort zone, this is a great story to share with those about to embark on new adventures such as moving house or graduating to high school.  While there will be anxiety about leaving what is known, there is also the chance for new, exciting doors to open, such as the new friends Frank meets and the potential to expand both ideas and learning.  
While the publisher recommends this as a story for 4-7 year olds, it has the potential to have a much wider audience in the hands of a skilled teacher.
Reprinted with the permission of Barbara Braxton The Bottom Shelf http://thebottomshelf.edublogs.org/