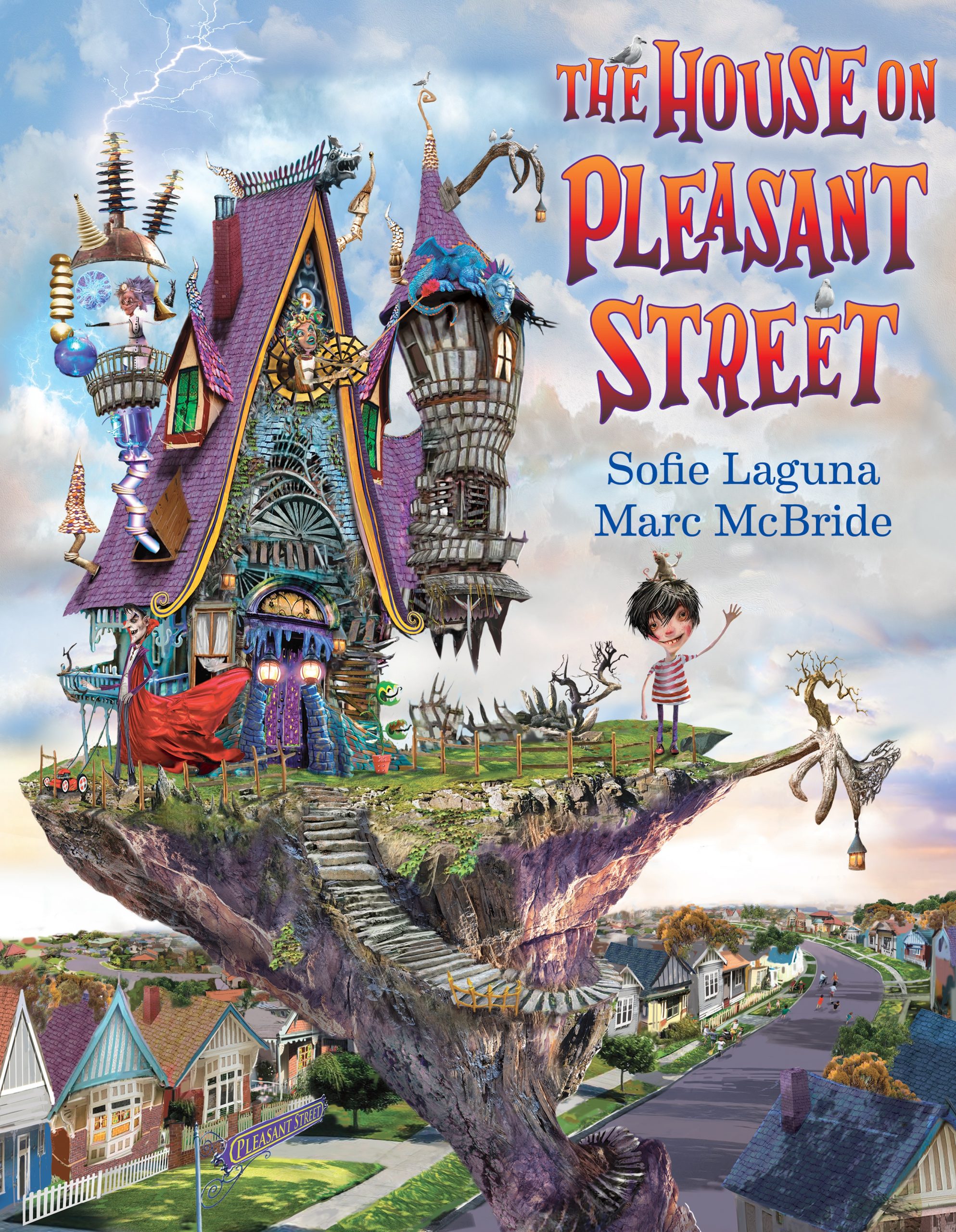 The House on Pleasant Street
By Sofie Laguna & Marc McBride
Reviewed by Mia Macrossan
This successful multi-award winning creative team has come up with a  delightful story to celebrate Halloween, one that celebrates families of all kinds.
Alby and his unusual family have just moved into the neighbourhood.  Dad looks every inch the vampire, Mum is channelling Medusa with snakes on her head instead of hair and the grandparents do Frankenstein like experiments in the basement. Their house is a quaint cottage with towers and extrusions situated on a narrow rock platform accessible by vertiginous  spiralling steps, a total contrast with the peaceful suburbia around them.
Not surprisingly, Alby has a little trouble making friends. When Halloween comes round Alby goes trick or treating, reluctantly taking his Dad and his pet dragon with him. His trip down the street is quite uneventful until his Dad, who, in the way of many dads is well  meaning but a total embarrassment shouts out 'trick, trick!' and Alby has to think of something. After some agonizing moments he does – creating a spectacular finish to the story and making some new friends.
This amusing story will resonate with anyone who has ever been embarrassed by their family. Told in a loving all embracing way it touches on acceptance and understanding of difference. The illustrations add enormously to the enjoyment of the story by their exuberant colour and quirky imagination. Each page is a delight to explore and savour.
Suitable from age 4+